The Walking Dead Supply Drop Brings Subscription Boxes Back to Life (REVIEW)
Bleeding Cool teased it in its rundown of AMC's The Walking Dead-related holiday offerings (for a refresher, you can check it out here), and now here it is: our review of the current The Walking Dead Supply Drop box. Delivered four times per year (March, June, September and December) at a cost of $49.95 (plus shipping and applicable taxes), every The Walking Dead Supply Drop box includes an exclusive The Walking Dead t-shirt as well as other collectibles aimed at the more discerning The Walking Dead fan.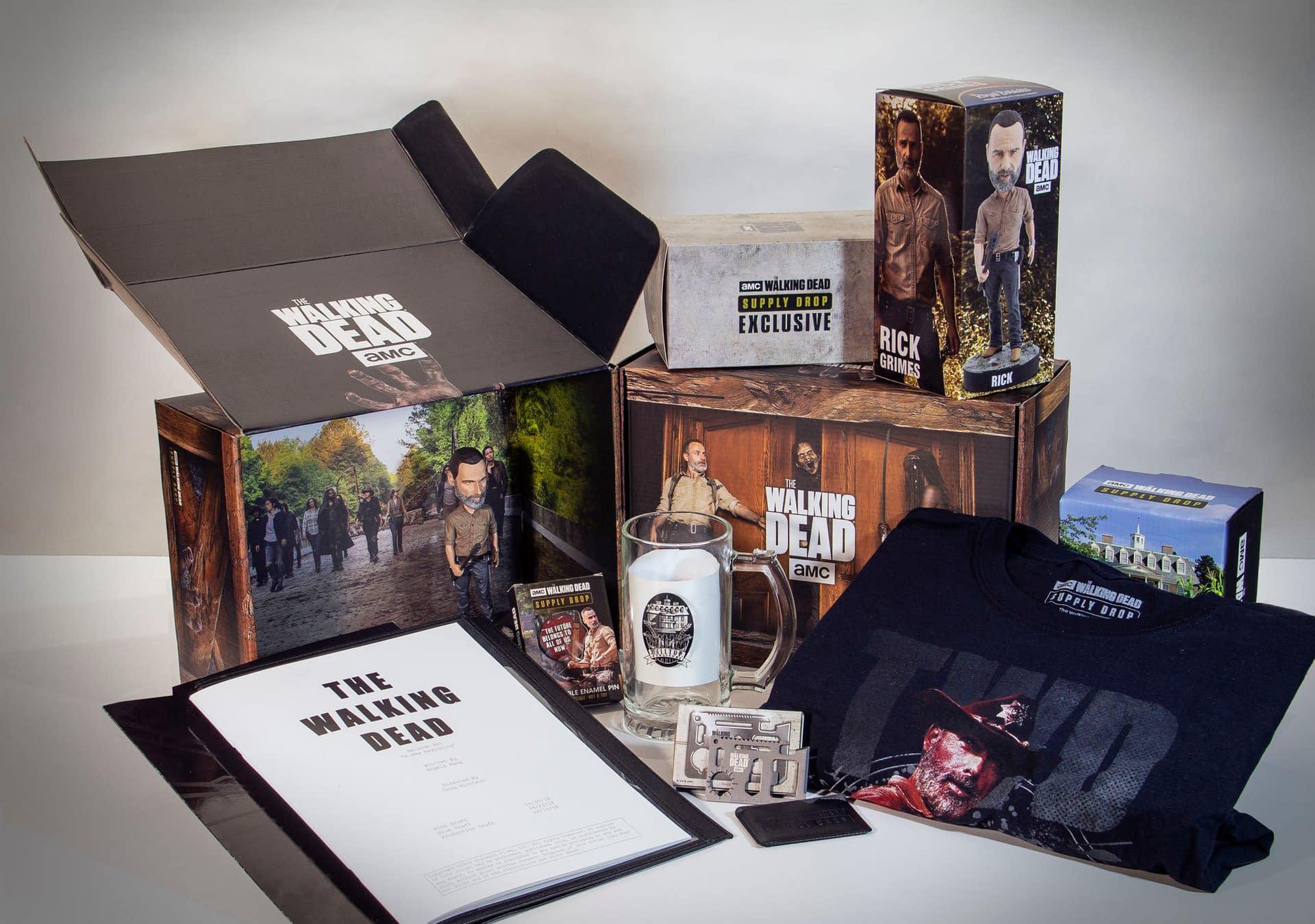 As a fan of the Walking Dead universe, I was looking forward to reviewing this particular subscription box because (in the interest of full disclosure) I needed my experience with this subscription service to be better than past run-ins with other companies (staying shade-free so no name dropping) – and I'm happy to say that The Walking Dead Supply Drop does not disappoint.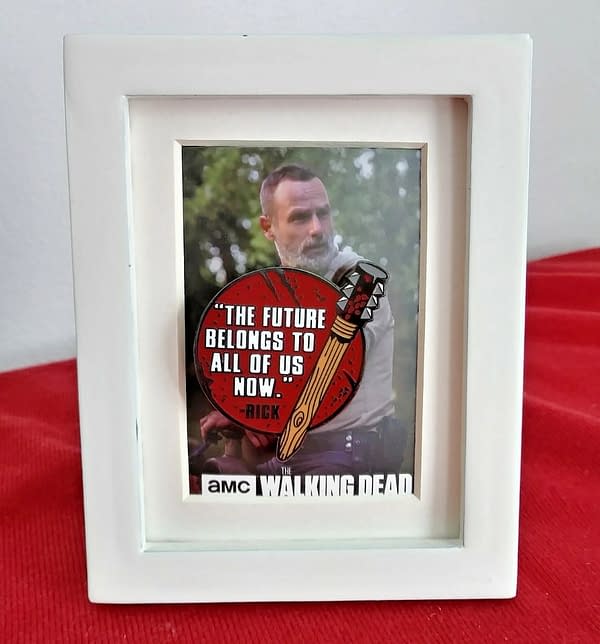 Rick Grimes Collectible Enamel Pin
Full disclosure: I'm not a big pin fan – don't hate them, just have no opinion on them – so I'm not one to judge. My roommate, though? She loves pins – and since she was willing to "take it off your hands for you" I'm guessing she's giving it her seal of approval. The backing card was an especially nice touch.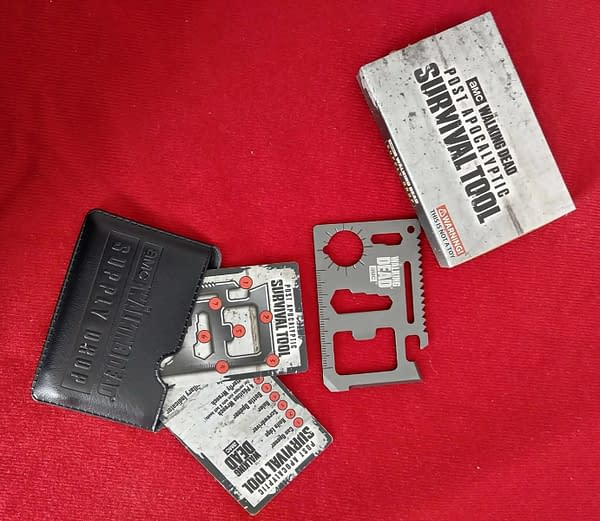 Post-Apocalyptic Survival Multi-Tool
It slices! It dices! It's an 11-in-1 survival tool that has a screwdriver, a whole bunch of wrenches, and even a bottle opener for my sarsaparilla! Only thing missing is a fake-ivory toothpick…which is just me saying that I appreciate something unique and legitimately useful (not Infinity Gauntlet oven mitts that catch fire, for example). It doesn't look or feel cheap or fake – if it wasn't branded with The Walking Dead, I'd probably be using it right now.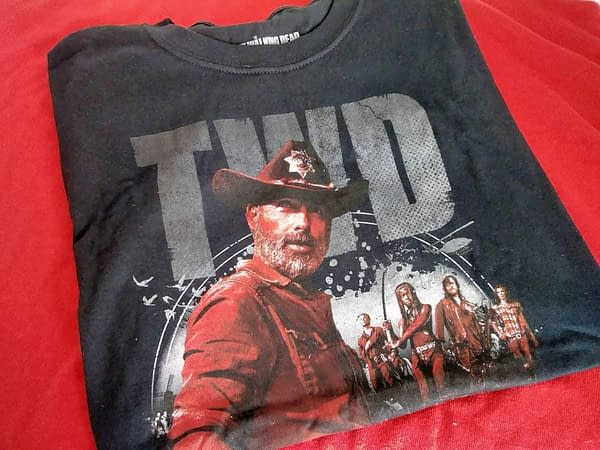 Official The Walking Dead Season 9 T-Shirt
You had me at "t-shirt" and then kept me around with the red/black color scheme and going with Rick, Michonne, Maggie, Daryl, and Carol on the front. Extra points for getting the size right and the shirt actually passing the "soft-out-of-the-box" test when I tried it on.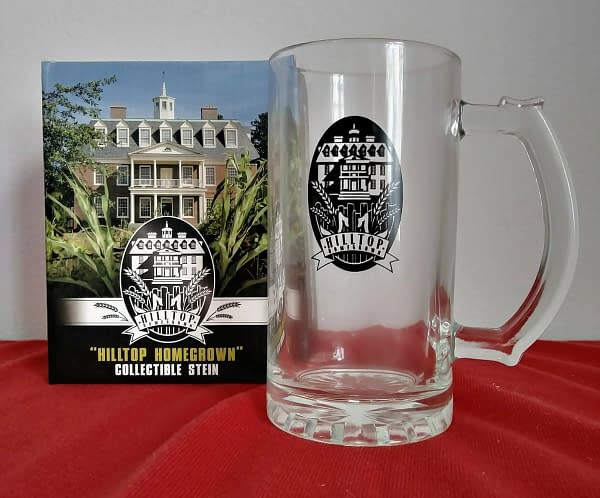 Hilltop Homegrown Collectible Stein
Impressed by the quality and size of the stein – was expecting a "stein" like a number of places offer, only to find out it's nothing more than a slightly-larger-than-usual shot glass. Holding it in my hand and looking at it, I feel like I picked it up at the Hilltop Homegrown Brewery – and having a beer.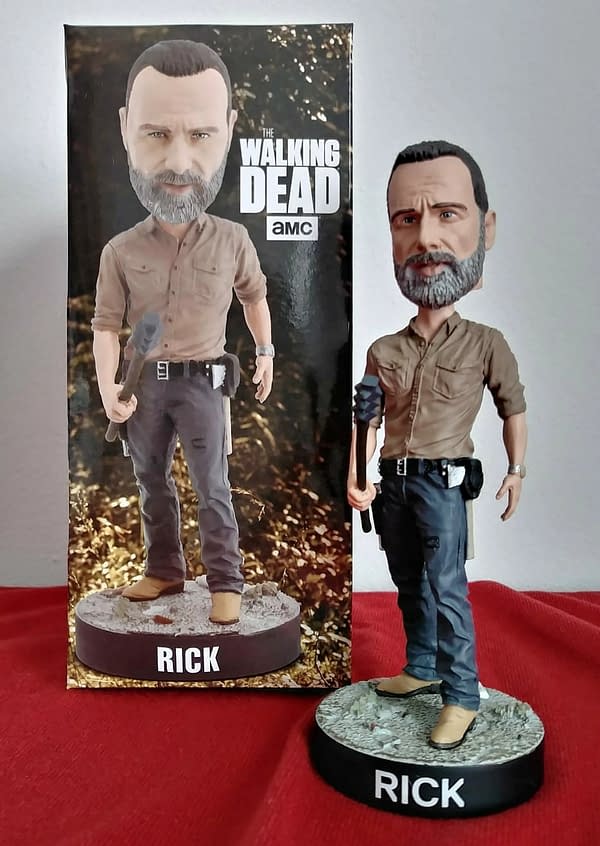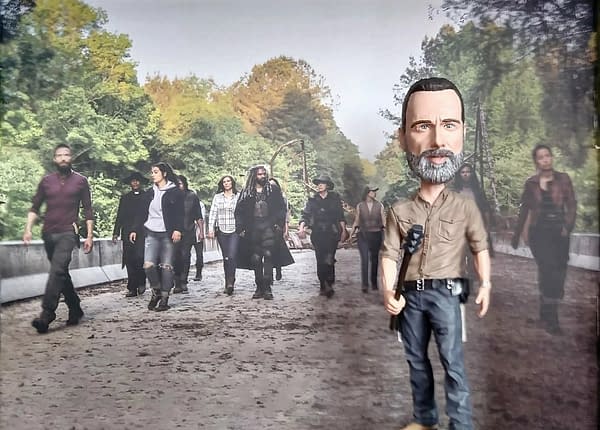 Rick Grimes Season 9 Bobblehead/Diorama
Bobbleheads remind me of the "big heads" that party around New Orleans suring Mardi Gras' "Fat Tuesday – which always creeped me out as a kid (and now someone who should've grown out of it by now). So I've never owned a bobblehead – which is why I'm glad this is my first one. Amazing detail, bobble action isn't excessive or obnoxious, and the best part? Yup, putting him in front of that badass diorama. Think it's safe to say I threw out at least eight "CORAL!'"s by the time I was done.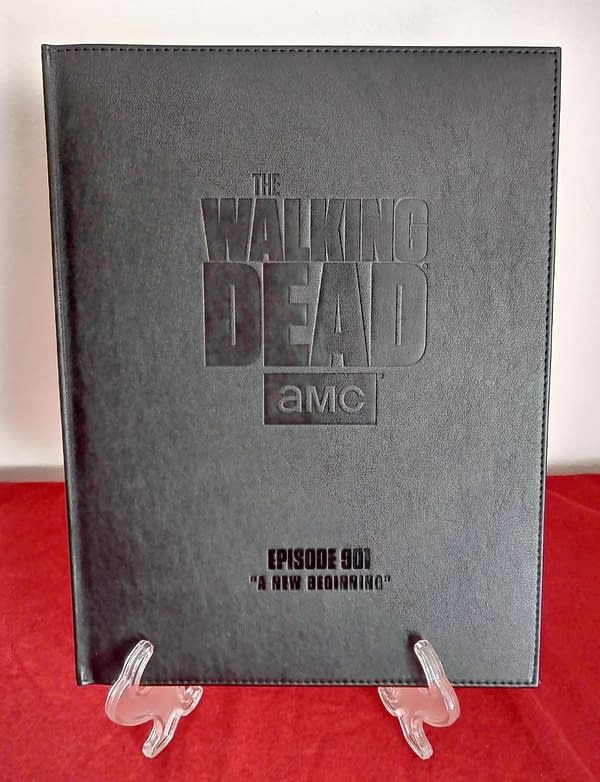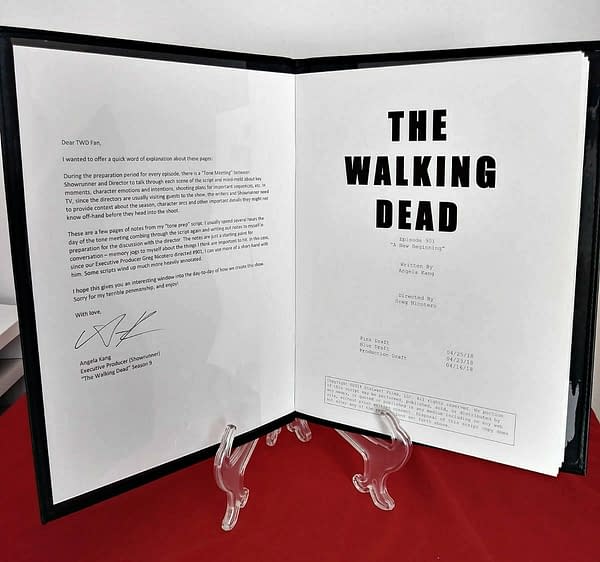 Authentic The Walking Dead Script Excerpt (Season 9, Episode 1 'A New Beginning')
If you've read any of my Walking Dead coverage or listened to my reviews (cheap, blatant plug alert), then it's no secret that I'm a huge fan of series executive producer/showrunner Angela Kang: as much as I enjoy the series, she's found a way to revitalize the series even after eight full seasons – bringing back a sense of danger and the unexpected. So for someone like me to receive exclusive script excerpts from 'A New Beginning' with Kang's hand-written notes on them, I would say that this alone more than covers the cost of the box. This is something I would take with me to get signed at conventions and eventually frame – high praise indeed, and well-deserved.

If this is a sign of what fans can expect from future boxes, then the The Walking Dead Supply Drop is one subscription service that lives up to its hype – and then take it up (in honor of the great This Is Spinal Tap) to an "11."
For more information and to join The Walking Dead Supply Drop subscription service, check out their website here.
Individual Item Images Credit: Ale Bodden