Posted in: Collectibles, Games | Tagged: barnes and noble, Blofeld, daniel craig, dr. no, funko, funko pop, Funko POP Vinyl, goldeneye, james bond, jaws, Octopussy, roger moore, sean connery, target, toys r us, vinyl
---
Bond…James Bond To Take Over Stores Shelves From Funko
Bond is one of those licences that they are very protective over. There should really be more stuff out there. I am also astonished that it took this long for Funko to get their hands on this one. But, they always do. And now we are going to get tons and tons of 007 Pops, and I am sure other products.
Funko is excited and honored to announce the British Secret Service agent
James Bond – code number 007 – and other memorable Bond film
characters are coming to Funko and Pop! vinyl!
James Bond Funko Pop
Some of the best-looking Funko Pops ever. I say that a lot these days, but how perfect do these look? Fun idea to focus on the villains for the first wave. They could have easily just phoned it in and given us eight versions of James. Out of the villains, Jaws is the best. But Blofled with his cat is so iconic, I guess fans will have to get both. I have always been more partial to James in his white tux, and boy does he look sharp here. The red rose accent is perfect.
James Bond Funko Pop Exclusives
Exclusives are a part of every Funko wave, and these will be no different. Oddjob tossing his hat will be at target. We also get two different versions of 007. Octopussy Bond at Barnes and Noble, and Dr. No Bond at Toys R Us.
I am also a little shocked that our current 007 Daniel Craig is not in this first run. But no worries, I am sure there will be many more waves. Mystery Minis will happen as well, and we will get one for each. They also teased that a Pop Ride will be coming.
Look for these in stores in December, just in time for holiday gift-giving. You can preorder them here now.
---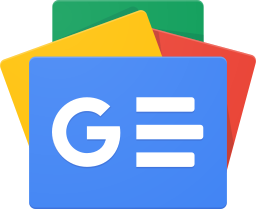 Stay up-to-date and support the site by following Bleeding Cool on Google News today!