Funko ECCC 2018 Exclusives Part 4: DC, Care Bears, Stranger Things, and Doctor Who!
Funko has started to officially reveal their exclusives for Emerald City Comic Con 2018. This is one of the bigger shows on their schedule every year, since it's basically in their backyard. Some of my favorite exclusives have come from this show in the past, and with them being shared with more and more retailers every year, it's becoming easier and easier for non-attendees to get their hands on them. Round four is going to be popular, as DC Comics, Care Bears, Stranger Things, Doctor Who, Masters of the Universe, and Looney Tunes join the party!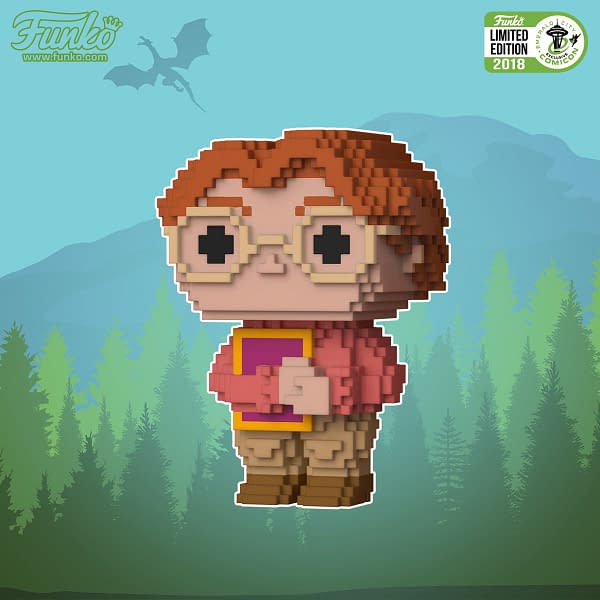 First up is an 8-Bit version of Barb from Stranger Things. I have to admit, while not a giant fan of the 8-Bit Pops, all of the Stranger Things releases have been pretty awesome.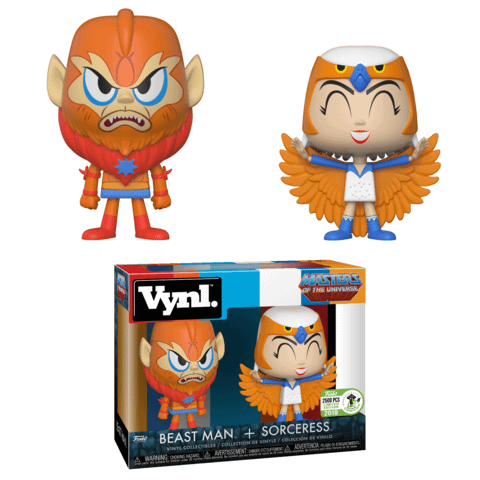 Masters of the Universe gets another Vynl set, this one containing Beast Man and Sorceress. I have been enjoying these releases as well, so I hope this one gets shared somewhere.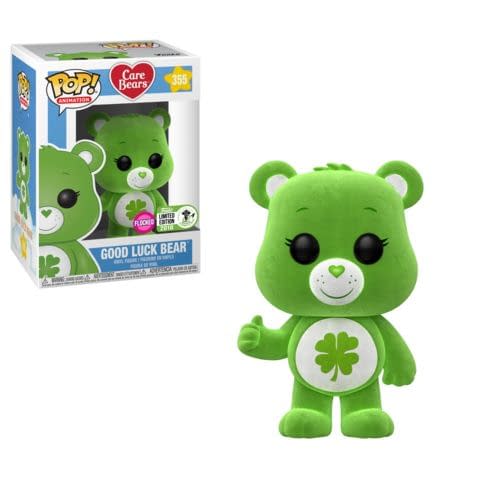 The Care Bears line of Pops continues with a flocked version of Good Luck Bear. Of course they chose the green bear for ECCC.
DC Comics gets three exclusives: a Rock Candy version of Bombshells Poison Ivy, a Dorbz two-pack of Kyrpto and Ace, and an Chrome Batman in Emerald (get it???) limited to 1500 pieces. I will buy anything Krypto, so that two-pack is going to have to be found. The other two are okay, the chrome Batmen are always super popular.
A Dorbz Opera Elmer Fudd limited to 1000 pieces will be there.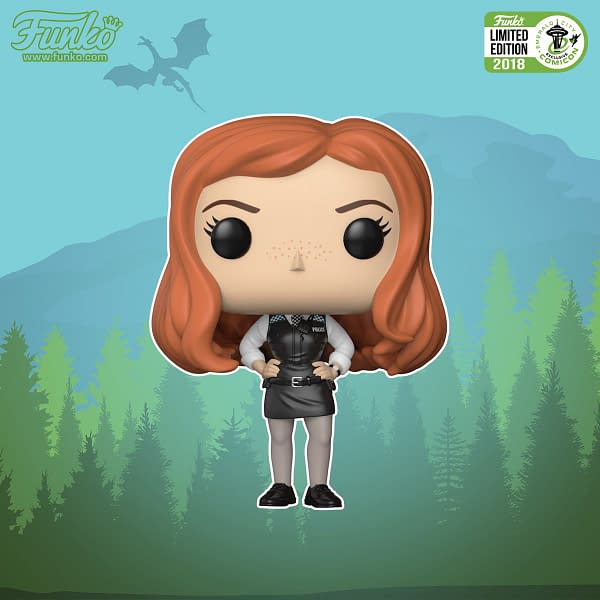 And finally, one of the most-requested Doctor Who characters will be at ECCC, as Amy Pond gets the Funko treatment. If this one is shared somewhere, it will sell out fast. Don't sleep on this one.
A number of the ECCC 2018 Funko exclusives will be shared with select retailers. The list will be revealed on February 28th. When we get the info, we will share it with you.