Latest "Hitman 2" Video Shows First Expansion Pass Location in New York
New content is coming to Hitman 2 tomorrow in the form of the Golden Handshake storyline, but you'll need an Expansion Pass to take part in it. WBIE and IO Interactive released a new trailer this morning showing off the latest location, set in New York and simply referred to as "The Bank", you'll be sent in to take care of many forms of "financial business". Enjoy the description from the devs as well as the awesome trailer as the content will become available in Hitman 2 tomorrow.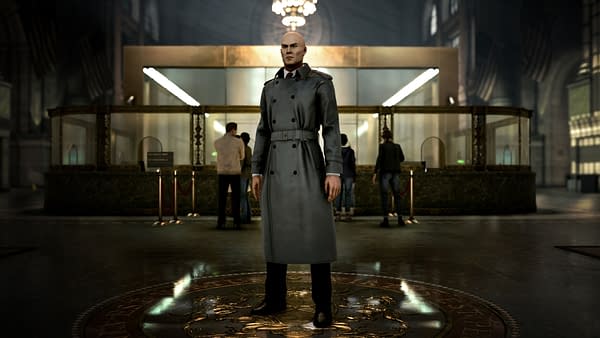 Available tomorrow (June 25th) for all Expansion Pass and Expansion Pack 1 owners, the New York location is an entirely new sandbox environment that will feature The Bank (Golden Handshake) campaign mission, along with contracts mode for the mission, new challenges, unlocks, achievements and more. New York will also include its own Mastery Progression system, and each level of location mastery reached will unlock either a new starting point, agency pickup, tool or weapon. Plus, players can unlock a new double-breasted trench coat for Agent 47 (The New Yorker), along with a customized Bartoli 12G shotgun and additional new items, which can all be carried over to other locations and missions.