"Magic: The Gathering" Inducted into Toy Hall of Fame!
Today, the Strong Museum of Play, located in Rochester, NY, and home to the Toy Hall of Fame, inducted three new toys and games into their ranks. Among them, coloring books, Matchbox cars, and – as the title of my article suggests – Magic: The Gathering.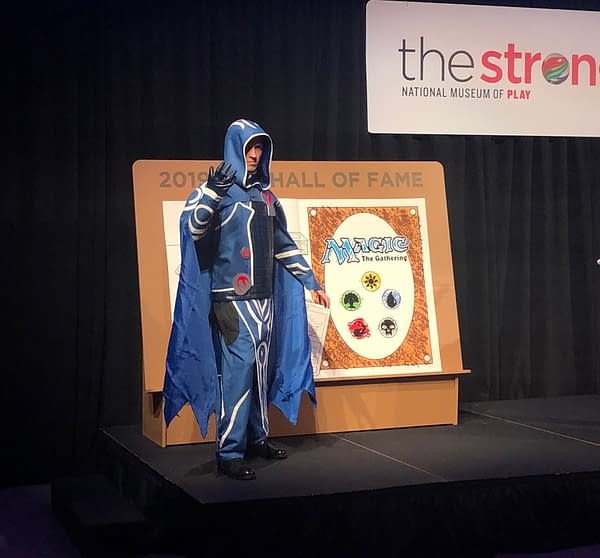 Head of Tabletop Gaming for Magic, Bill Rose, spoke a bit about how the game has never been better, and how as Magic enters its 27th year in 2020, the game is only going to improve from here on out. Strong curator Shannon Simons also spoke to preface the induction of Magic into the Toy Hall of Fame before an actor costumed as Jace Beleren, one of the most iconic characters from the game, came up to pose for camera shots.
Now, I've spoken a bit in the past about how badly I was pulling for Magic to be inducted – and the results certainly did not disappoint – but I was also hoping that, if Magic wasn't inducted because it wasn't classic enough, Matchbox would be inducted instead. After all, games such as Gaslands: Refuelled have breathed new life into the franchise of die-cast cars, and as I'm definitely a documented fan of Gaslands, it made sense for me to root that way as well. I was happy to see that Matchbox also got an induction into the Strong's Toy Hall of Fame this year, so prayers answered, I suppose!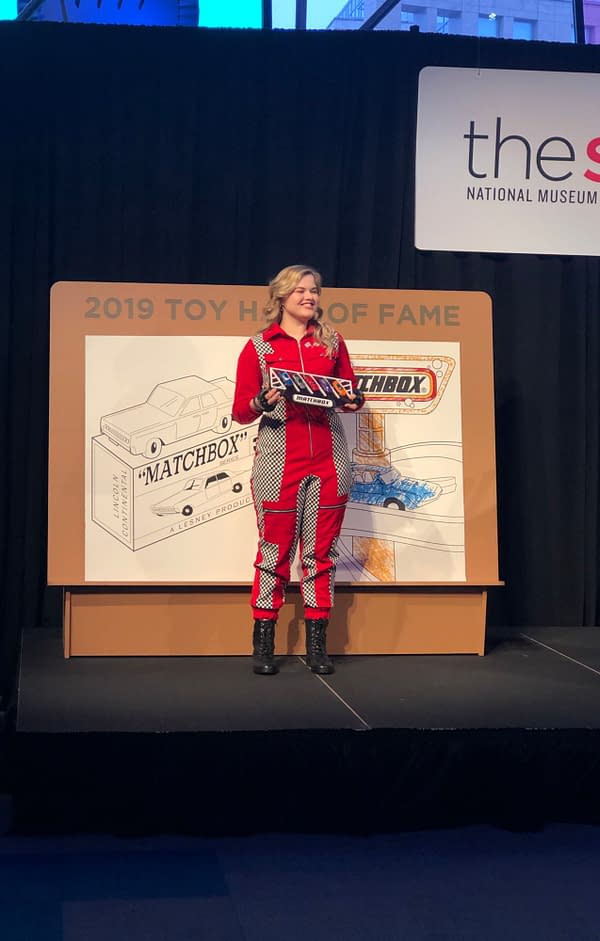 There's not too much to say here but the live-streamed video can be found on YouTube and Facebook, or simply by scrolling to the end of this article. There's also not a lot I can say on the topic of coloring books being inducted, other than the fact that it was a long time coming and that this induction should have been a given. However, to see the Strong give such a big nod to such a classic form of creative expression among children warmed my heart.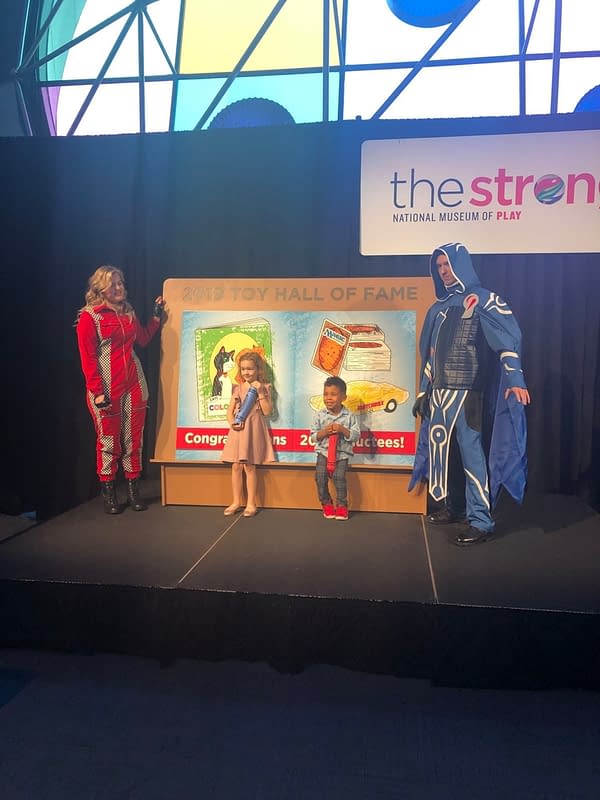 Congratulations to the other finalists for getting this far, and another round of congratulations to this year's Toy Hall of Fame inductees!
You can watch the live-streamed video showing the induction ceremony below: