Today, Wizards of the Coast gave us a Secret Lair drop to reveal for Magic: The Gathering, to massive acclaim. There were so many images included in our planned initial reveal that we couldn't actually reveal them all to you. So, please allow us to indulge a bit more by giving you the full art for each of the cards in "Full Sleeves".
This artwork was illustrated by renowned tattooist Josh Howard of Milwaukee-based Solid State Tattoo, for Wizards of the Coast's Secret Lair series of drops. Secret Lair is a series of small-span releases – only releasing for the duration of a single 24-hour period – where cards are reprinted for release with new, interesting, and sometimes starkly-different styles of art. Wizards of the Coast has also revealed two other styles of Secret Lair scheduled for June and they're all quite distinct from the usual Magic: The Gathering style of artwork.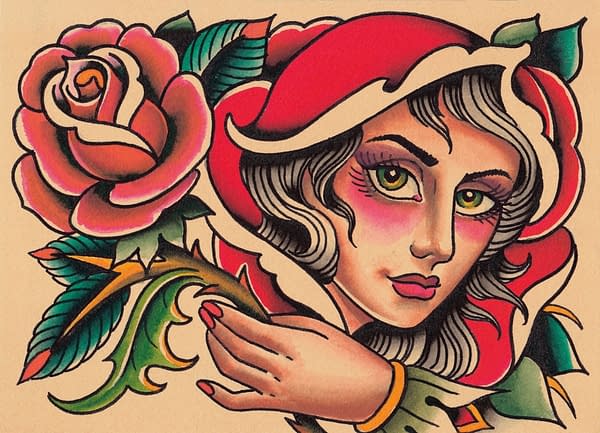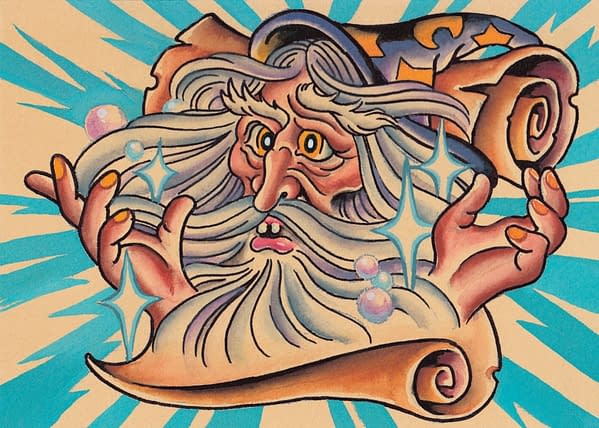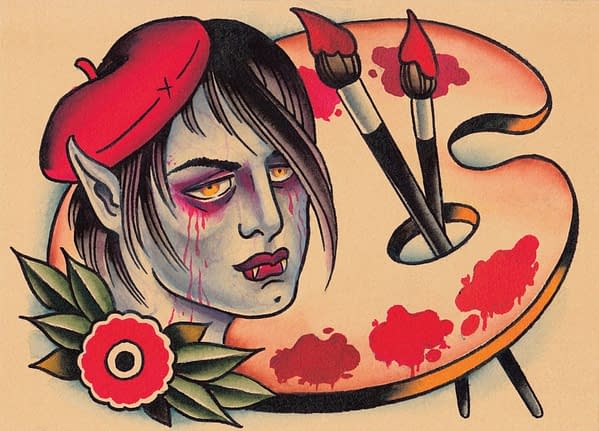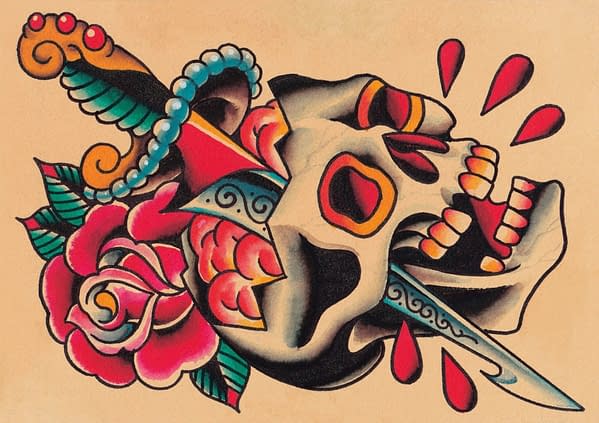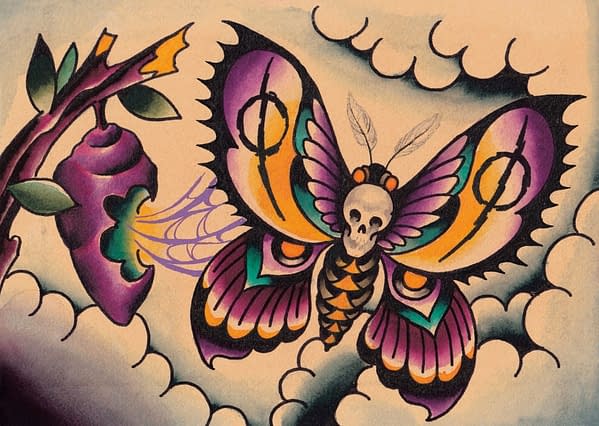 It is clear that many people on social media outlets like Twitter and Reddit wanted to see the art above in a full resolution. But we here at Bleeding Cool have one more ace up our sleeve (if you'll pardon the expression): The tear sheet for the "Full Sleeves" Secret Lair drop, in all of its flash-y glory!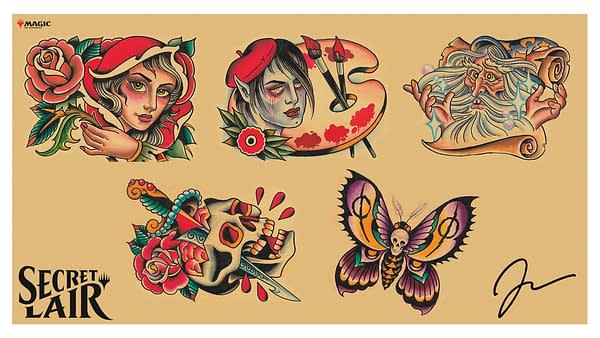 You can find the "Full Sleeves" Secret Lair drop to be released here on June 1st, 2020 (and only June 1st), at a pricing of $29.99. Let us know what you think of the art and of the release, in the comments below!
Enjoyed this article? Share it!