Let's Take a Look at the Marvel Legends MCU Vision and Scarlet Witch Two-Pack
Marvel Legends will be seeing quite a few releases this year, with three movies, the MCU 10th Anniversary line, and a multitude of exclusives. One such place was set to be Toys R Us, but we all know that that will not be happening now. One such exclusive that was being shipped to stores during all of the chaos was the Avengers: Infinity War two-pack featuring an updated Scarlet Witch and the first MCU figure for Vision. Once it became apparent that this one would not be hitting all stores during the liquidation, online store Entertainment Earth became Marvel Legends collectors heroes and have made it available through them. I was lucky enough to find one this weekend, so let us take a look.
Looking first at the Vision, I love his cape. It is not removable unfortunately, but the details and colors really make it stand out. I also love the textured suit and the look it gives off. The face is…ok. It could be better, it could be worse. It feels a little plain. As far as poseability, it is a mixed bag. The cape makes him less mobile than I would have liked, but if you want to do any standing pose or get him on a stand for flying poses I had little issues to report. Pretty solid figure all-around, although there is a little room to improve in future versions.
If you have the Civil War release of Scarlet Witch- you pretty much have this figure already. The figures are on an identical body. The difference is in the new face print tech head that makes her look much more like Elizabeth Olsen. The eyes though. They look a little…off. In certain poses that goes away, but it is still off-putting. Her neckline has a ton of black paint bleed that will drive me nuts forever. Her energy effects are ok, I like that they stretch over her arms to make it easier to stay on. This one is still better than the first with the better face portrait, but other than that it is not too different.
If you would like to add this to your collection, you now have the ability to do so at Entertainment Earth right here.
---
---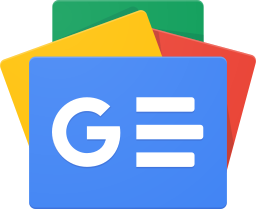 Stay up-to-date and support the site by following Bleeding Cool on Google News today!