Square Enix is Facing a Class Action Lawsuit in Japan Over Hoshi no Dragon Quest's Loot Boxes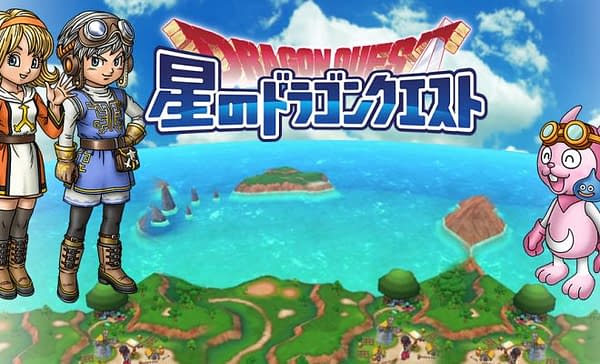 Technically, Hoshi no Dragon Quest features a gacha system, but the Japanese gacha system is very similar to western games' loot boxes. That said, 8 players are seeking a class action lawsuit against developer Square Enix over the gacha system in Hoshi no Dragon Quest.
Now, because this is a Japanese class-action suit mostly being reported by Japanese gaming sites, there's a few layers of possible translation error that we're looking at here. Going by reports on Sankei and Nlab, it would appear that the lawsuit stems from the claims of 8 players who assert that the explanation and odds for the game's gacha system are different than the actual drop rates, which violates Japan's prize marking law. Those players filed a lawsuit in the Tokyo District Court seeking ¥ 3,350,000 JPY or approximately $30,552.00 USD.
The players are seeking damages for the ¥ 980,000 JPN spent from November 20th, 2015 to March 28th, 2016 in-game attempting to win items using Hoshi no Dragon Quest's gacha system. Specifically, the players argue that the "Legend Treasure Chest Fukubiki" gacha, which was provided from October 15, 2015 to March 14, 2016, did not drop the 11 types of "★ 5 soba" items at the rates outlined in the game.
The case was initially filed December 4, 2017 and saw it's first oral argument on January 25, 2018. During January's oral arguments, Square Enix called for a dismissal of claims.
A spokesperson for Square Enix commented on the lawsuit saying, "We will clarify our claims in litigation, we will not comment at this stage."
Depending on the outcome of this suit, it could be something of landmark in gamers' ongoing quest to kill in-game loot boxes which started this fall with the controversial appearance of weapons in loot boxes in games like Destiny 2, Middle-earth: Shadow of War, and Star Wars: Battlefront II. The controversy spawned due to players' concerns of a pay-to-win structure but rapidly developed into a conversation about laws and whether loot boxes need to be regulated as a form of gambling.