Thanos is about to finally make his grand entrance into the MCU in Avengers: Infinity War in May, and Hasbro is going all out for it. Not only is the first wave of Avengers Marvel Legends going to have an MCU version of Thanos as the build a figure, but a Legends version of the Mad Titan is coming exclusively to Walmart.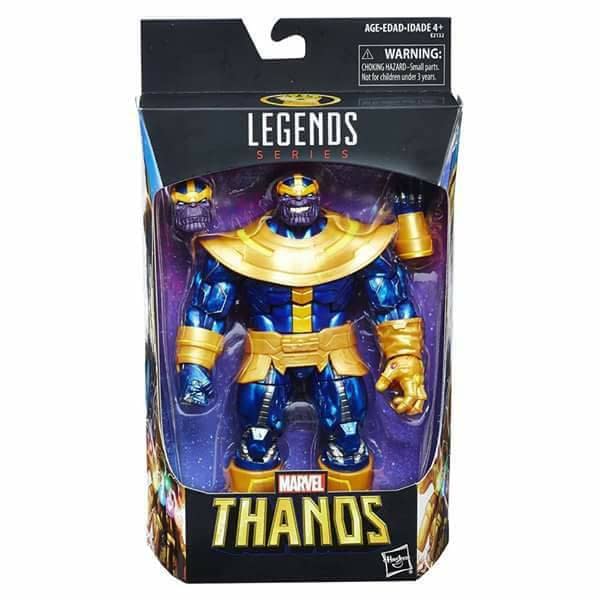 He barely fits in that package!
This is a repaint of the previous build a figure from the Avengers: Age of Ultron wave back in 2015. I loved that figure, although mine had a problem keeping its head on. This figure will have a classic comics paint ap, a swappable head, and interchangeable hands so that he can have the Infinity Gauntlet. Why anyone would display him without the gauntlet, I have no idea, but that is your business.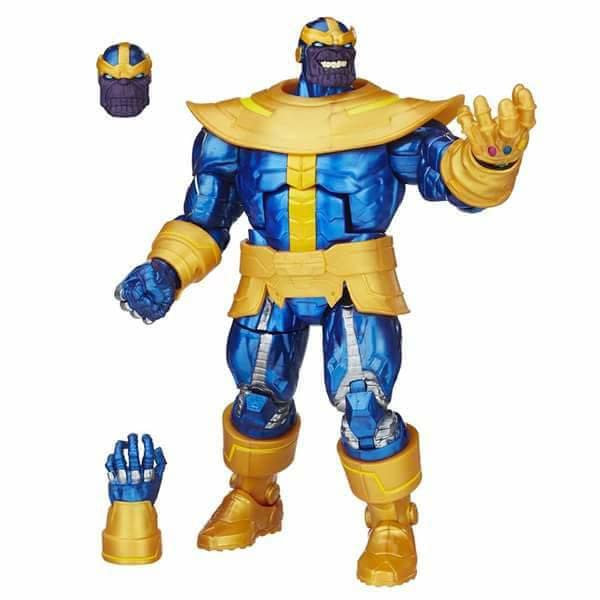 The grinning "I just kicked your ass" head sculpt is the winner here in my book, but the stoic "I am going to kick your ass" head also looks pretty great. He is going to be a beast of a figure. This may be one I actually need two of, as it does have the regular Marvel Legends packaging. But the Thanos side art, which you can just make out a glimpse of in the pic up there, coupled with the look of him in the box will make this a hard one to open. Even the Infinity Gauntlet symbol on the top of the box is a just one of those things that brings me joy.
Until I get my hands on it, for now I have no complaints here. The more Thanos figures, the better. There is no official on sale date for this guy yet, but I would imagine he will start to pop up in stores and online sometime late February, early march with the film hitting in May.
Enjoyed this article? Share it!