Trying to Get an Edge With Kart Racing: We Review PDP's Hyper Drive Wheel
One of the best and worst items to ever come out of the Wii era for Nintendo was probably the Wii Wheel, primarily designed to be used with Mario Kart titles and whatever other racing games came on the console that used the controller's positioning for steering. The upside was that you got to feel like you were driving, the downside was that it was a cumbersome piece of gear because of the size of the remote. So we were rather curious how the officially licensed Hyper Drive Wheel from PDP for the Nintendo Switch would match up in comparison and in current use these days.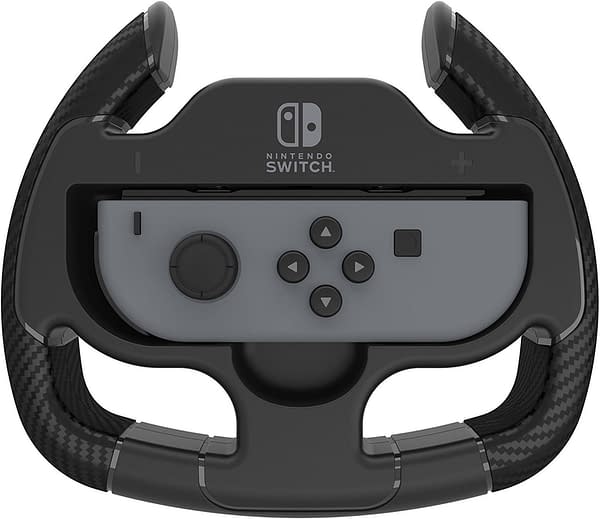 As you can see, the wheel operates the same way the Wii version did. You take a joy-con controller from the switch and insert it into the middle of the wheel sideways, just as you would hold it for a game of Mario Kart 8 Deluxe. The wheel comes with two bumper triggers on the back which gives your index fingers easier access to the bumper buttons. The unit is total plastic with no special grip layer put on the wheel, just a pixel pattern for design. The wheel itself is 4.5" x 5.5" x 1.5", which is about a quarter size smaller than the Wii version's dimensions, making it easier to reach the buttons and the joystick in the middle with your thumbs and a better rest for your hand if you found the joy-con too small to play with.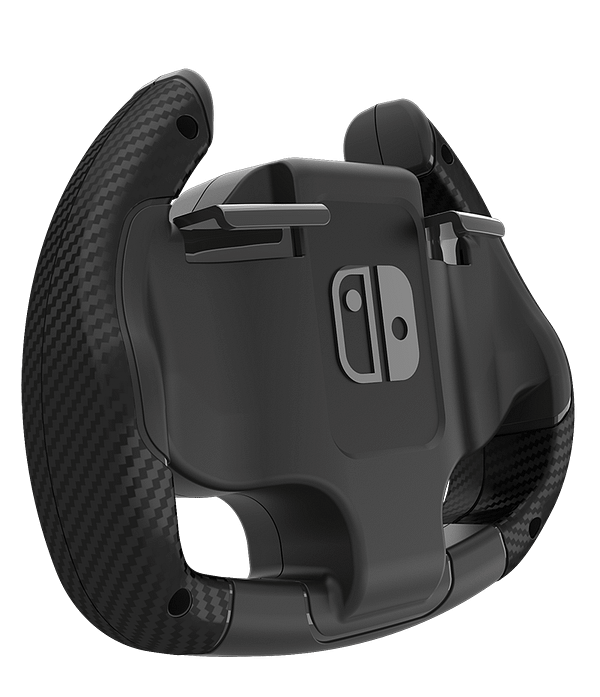 As far as performance goes, the wheel actually did make the job pretty easy. Since the joy-con uses the gyro sensor for the steering, the wheel throws in an extra level of control that you may not realize you have when just holding the controller. I can see this helping a lot of people while playing Mario Kart and other racing games to come, but I also recognize that some people will never get used to using the joy-con in any aspect and prefer a pro-controller. The Hyper Drive Wheel is as close to being in the middle of those two preferences as you can get. Right now, this only costs $10, so its actually a really good deal that might help some gamers get a bit of an edge.