WWE Figures Galore Revealed At Today's Ringside Fest
Ringside Fest is a yearly gathering of wrestling figure collectors put on by online retailer Ringside Collectibles. Mostly focusing on the WWE, they sell a variety of Mattel and other companies products, but the main focus is the excellent Mattel WWE figure line. For years now, fans have flocked to New York to not only see the latest offerings coming in the line and meet head designer Bill Miekina (a great dude all-around), but meet whatever superstars they bring in for the event. They usually also have a store and a show exclusive figure. Think SDCC for wrestling fans.
Our own Baltimore Lauren is on the ground as we speak, probably enveloped by the abs of Finn Balor as of this writing. She had this to say:
"I have gazed upon the worlds most beautiful man. I am blind. Blind with love."
But before that all happened, she snagged us pictures of some of the upcoming figures to check out.
Ringside Fest 2017 Mattel WWE Reveals
Tons of cool stuff here. New WWE plush is always fun, they look like mini-versions of the old Wrestling Buddies from the 80's. We also are getting a Ringside Exclusive belt pack. The big gets for me in here are the Rated R Edge belt and finally an NWO belt. No longer will you have to pay secondary prices for older Elite figures to get your hands on those. New Elites shown off include AJ Styles, a new scan Roman Reigns, Anderson and Gallows, Jack Gallagher, and surprise: the long-thought gone Jeff Hardy with painted face that was never released way back in the lines beginning. Basics include even more Roman, Chris Jericho, Sasha Banks, Sami Zayn, and Rhino.
Even more figures were posted by Ringside. Wendy Richter is finally getting a figure! And Shark from the Dungeon of Doom! Holy cow, that is something I never thought we would see. That means there is still hope for a Yeti! In the target NXT line, we also get Elite versions of Ember Moon, Bobby Roode, and a Flashback of Rusev! An amazing figure of the late Bobby Heenan, Dude Love, a WCW-era Eddy Guerrero, and finally a Flashback Mark Henry as well!
Basically, this was one of the better showings they have ever had. Tons of awesome and long-requested figures. Guess I will just continue to be broke forever.
---
---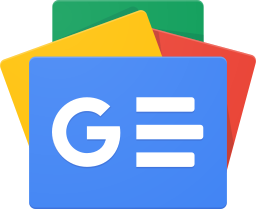 Stay up-to-date and support the site by following Bleeding Cool on Google News today!