The Bleeding Cool Top 25 TV Influencers 2019: The Complete List
Welcome to The Bleeding Cool Top 25 TV Influencers 2019, a look inside our "crystal ball" as we predict the individuals, shows, and events that could have a major influence on you this year.
Our twenty-five choices were based on a year's worth of Bleeding Cool television coverage, third-party coverage, analytics, and raw gut instinct. We started with more than 180 topics, which were halved-down and ranked to give us the 25 before you now.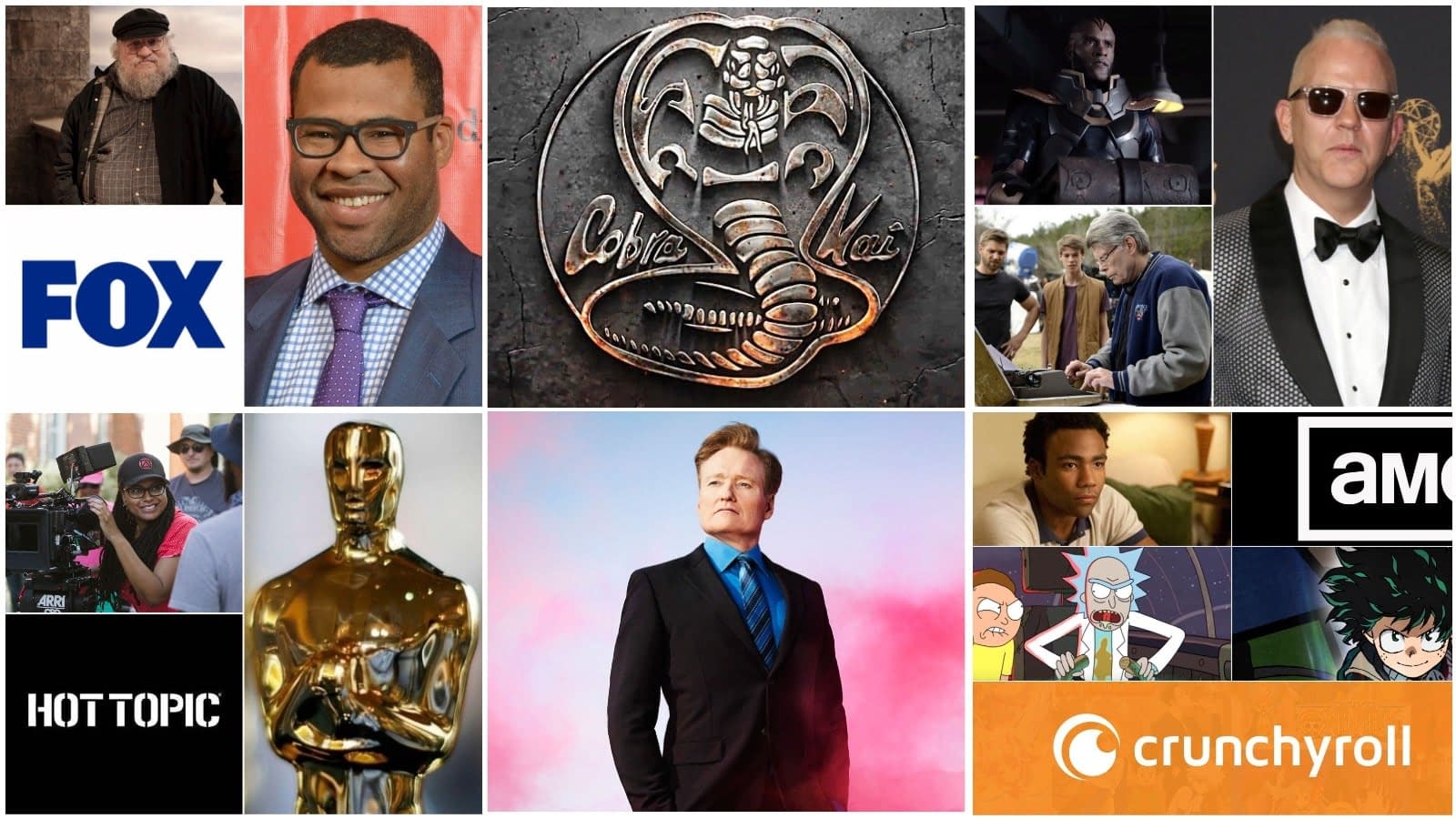 To be clear, there's a danger that comes with doing lists like these: some of the predictions may be DOA by the time they post. Full disclosure: this list underwent a last-minute addition based on something (no list spoilers) during the last week of December – shifting our 25th choice to "Honorable Mention" status (sorry, WWE).
So with that said, let's get started… You might think that the guy who wrote the words that built one of the largest television shows in the world would lose some of his influence now that the show's going off the air. But consider this: HBO has four Game of Thrones spin-offs announced (including the Naomi Watts-starring The Long Night), a television movie adaptation of Wild Cards, and a Nightflyers series on SYFY. Not too shabby for a man whose day job is author – and he still has the "final" two volumes in his "A Song of Ice and Fire" series coming out: The Winds of Winter and A Dream of Spring. Isn't someone going to want to adapt those? Asking for a friend…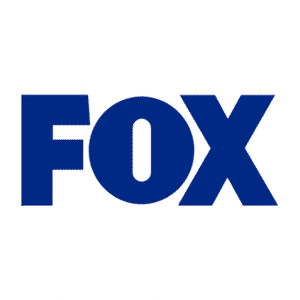 Everything old is new again! With the Disney/21st Century Fox tango about to come to an end, many were wondering what life would be like for FOX once it no longer had the backing of its parent company. Well, sounds like life is going to have that old-school feel of the syndication days. With a concentration on live-events being one of the "new" network's main focuses, "New FOX" has another ace up its sleeve programming-wise: no longer part of a major company that owns its own production studio, the network can court independent production studios such as Lionsgate, MGM, Sony, and Warner Bros. Not having to give priority to in-house series – as well as a move towards partial ownership of the shows it buys – will put "New FOX" in a better bargaining position than the other "Big Four."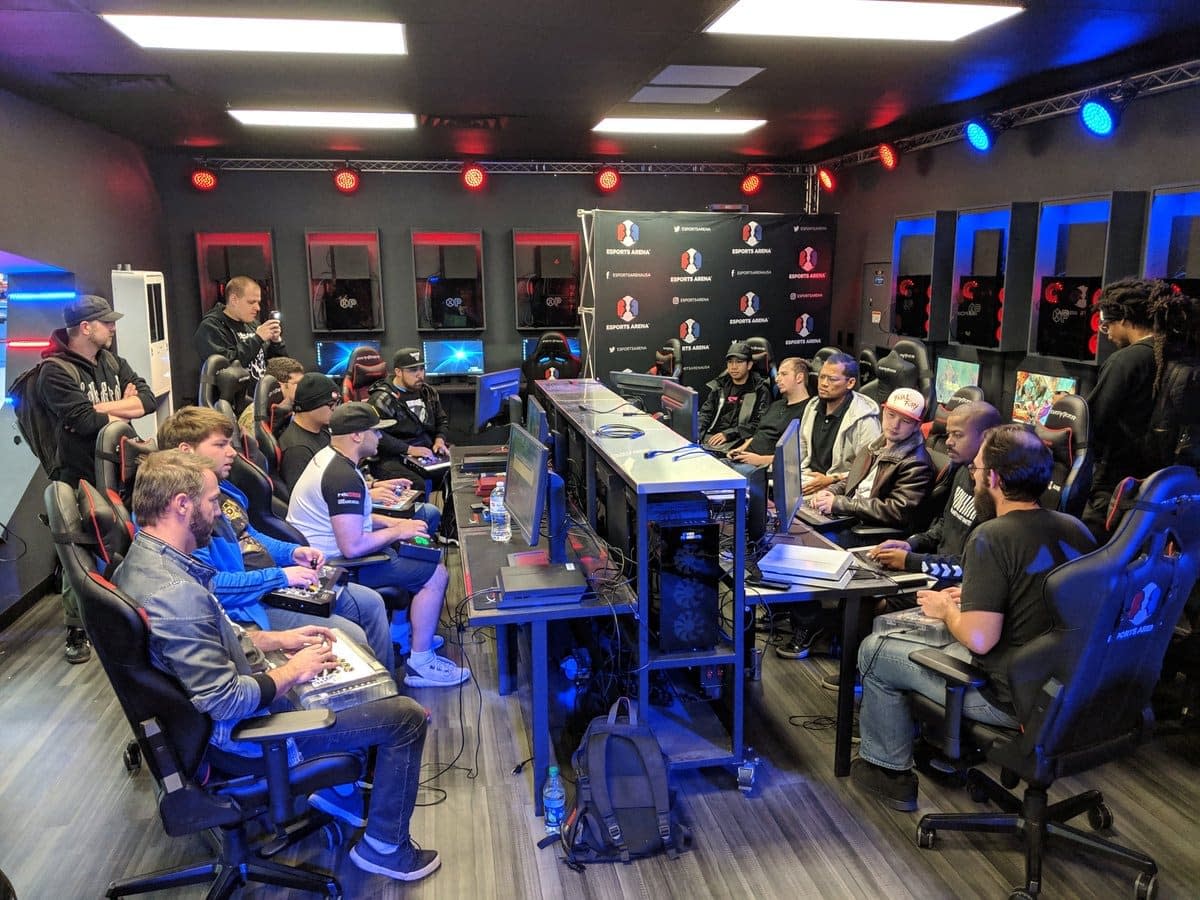 Are you one of those people who think to themselves, "Why would anyone want to watch other people play video games?"? Then you might need to sit down for this one, because eSports is here – it's been here (Disney XD, TBS, YouTube, Twitch, etc.) – and it's only getting bigger. In a multi-year broadcast deal, Overwatch League Season 2 is coming to "The Mouse" – airing on ESPN, ESPN2, Disney XD, ABC and streaming services – which means you'll have a little more time to upgrade your definition of "spectator sport." The Academy Award-wining writer/director (Get Out, Us) and one-half of comedy duo Key & Peele is getting deadly serious when it comes to having a say on our viewing habits. To get a sense of just how serious Peele is, look at his "To Do" list of upcoming projects: executive-producing HBO's Lovecraft Country, written by Underground co-creator Misha Green; YouTube Premium's Weird City; and Lorenaand Nazi-hunting series The Hunt, both for Amazon.
But perhaps the biggest television journey Peele is making is one to a "dimension not only of sight and sound but of mind" – executive producer and host of CBS All Access' The Twilight Zone reboot.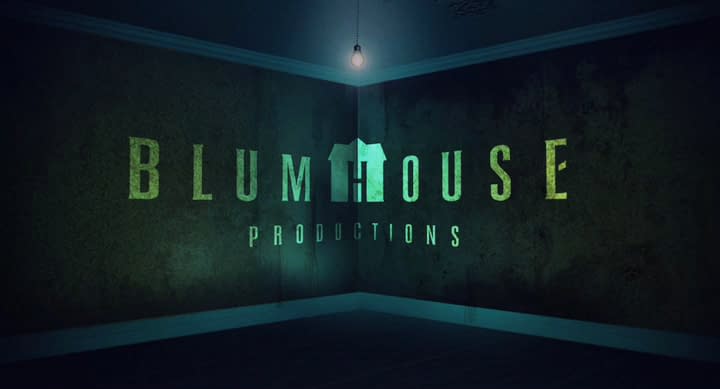 Blumhouse Productions has a well-earned reputation as a studio that takes risks on projects that others studios might pass on. One of the reasons why the system works is the trade-off: the studio offers creative freedom, with the understanding that production time and budgets are locked in from the start. The philosophy's worked, with major cinematic success stories like: The Purge and Paranormal Activity franchises; Get Out, Split, and the recently released Halloween sequel.
While not new to television, Blumhouse planted their flag in 2018 with projects like HBO's Sharp Objects, Facebook Watch's Sacred Lies, Netflix's Ghoul, USA Network's The Purge, and Hulu's Into the Dark. For 2019, the studio looks to add Scare Tactics, The Good Lord Bird, Tom McCarthy miniseries Run for Your Life; and Showtimeminiseries The Loudest Voice in the Room, the story of FOX News' Roger Ailesstarring Russell Crowe.
With Blumhouse looking to apply their winning formula across a number of networks and streaming services starving for original content, Jason Blum could be a bigger name in television than in film by mid-year – just as long as he doesn'tbecome his own "public comment" worst enemy.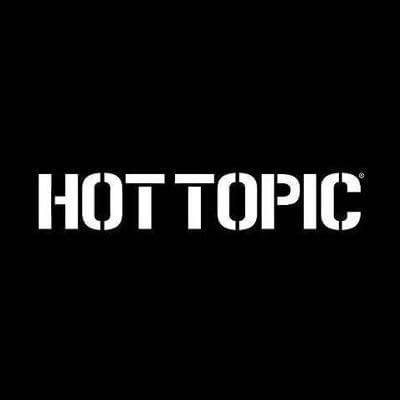 If the first thing you think of when you hear "Hot Topic" is, "Oh, that's 'The Store That Funko Built'!", then you're selling the American retail chain seriously short – because if it's on a screen and popular, then Hot Topic probably has a t-shirt for it.
Hot Topic's gone through some growing pains and a few bouts of "identity crisis" since it first opened in Montclair, California, in 1989: there was that "dark period" when even The Cure would've offered the chain a Coke and a smile; then there was that "trendy period" when it felt like you needed to wait outside behind velvet ropes and be picked to get in. Since then, Hot Topic has let its freak flag fly by embracing its geek roots: focusing on female geeks (the addition of HerUniverse clothing into the stores was a brilliant move) and anime, boosting its collectibles selection via Funko, and offering a diverse selection of merchandise from a number of licenses (Supernatural, Harry Potter, Riverdale, etc.).
Just ask professional wrestlers The Young Bucks (Matt Jackson, Nick Jackson), who (with Pro Wrestling Tees) worked directly with Hot Topic on a major merchandising deal that proved wrestlers didn't need the backing of a major company (WWE) to profit from their work. What role the retail chain may play in the rumored All-Elite Wrestling company expected to open its doors next year remains to be seen.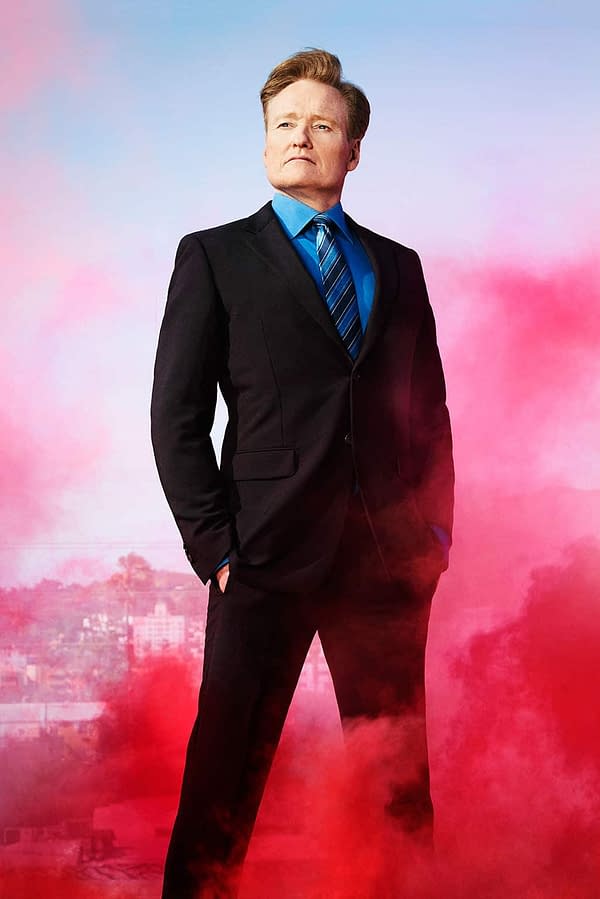 While you can make the argument that late-night is in its own form of "golden age" (especially with the Donald Trump administration as a backdrop), there are still some trappings that haven't changed with the times. The after-hours talk show scene and its variations still skew way too much towards white guys when it comes to who hosts. Even the formats are pretty much the same (opening monologue, stunt/skit/activity, guest(s), musical performance), with variations here and there – and then usually that night or next morning, some clips get posted on YouTube or get tweeted out to the masses.
For "The Flaming C," it was time for something different – and by "different," Conan O'Brien means scaling back his TBS series Conan to a half-hour format, concentrating on guests and comedy sketches in a less structured format. What makes this move different from past efforts? While most shows use social media to either preview or promote content, O'Brien is looking to integrate social media and digital content directly into each broadcast:
"It's still going to be me hosting a very silly show, but I want segments on my half-hour program to link to digital content, deepening the experience for my younger fans, and confusing my older ones."
Similar to his mentor David Letterman, O'Brien was always seen as never quite being part of the late-night "norm" – which has served him well in diversifying his ratings demos – but is his "outsider" rep enough to change the face of late-night?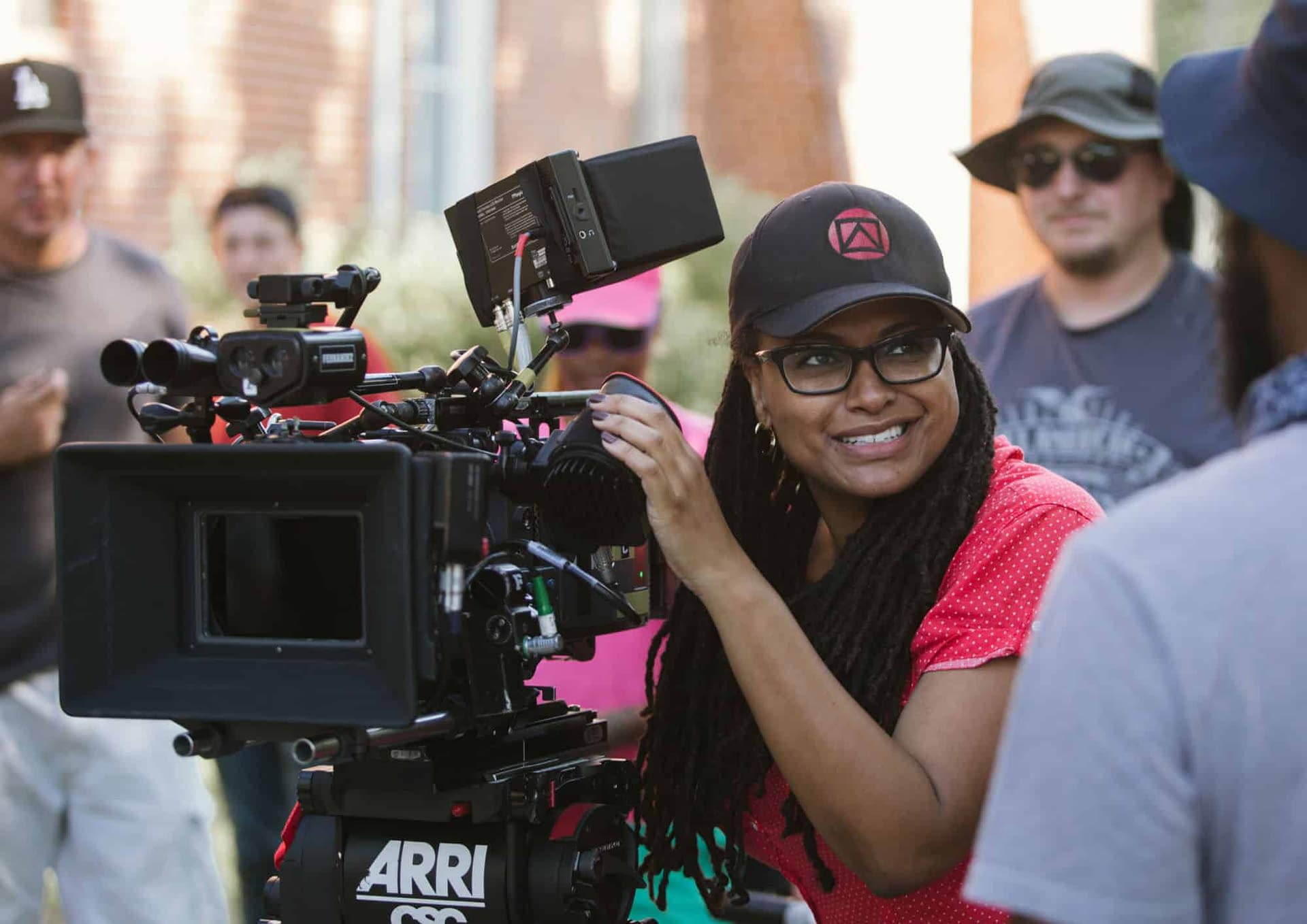 Ava DuVernay wears a lot of hats: film director, producer, screenwriter, film marketer, and film distributor. Heading into 2019, she's got another title to get used to: television mogul.
Already producing OWN's Queen Sugar and CBS's upcoming midseason replacement series The Red Line through Warner Bros. TV, the Academy Award-nominated director and her production company Forward Movement signed a rumored eight-figure deal with the studio. DuVernay's deal is a comprehensive one that includes development of new projects for the studio, including drama, comedy, longform and event series, documentaries, digital content and more. DuVernay will create content for platforms including broadcast, basic and premium cable, as well as streaming and on-demand platforms.
For the creative multitasker, the deal affords her a producing partner who supports her goal to diversify the entertainment industry on both sides of the camera, as well as what viewers see on their screens:
"Warner Bros. is a terrific partner about matters of visibility and belonging for all kinds and cultures of people, which is our mission at Forward Movement. I couldn't be happier to call Warner Bros. TV my production home."
And let's not forget her upcoming Netflix limited series Central Park 5, which DuVernay is writing, directing, and executive producing. The series focuses on the infamous 1989 Central Park jogger case, in which a jogger was attacked in Central Park in New York City. In that case, five juvenile males were wrongly convicted of the crime before being exonerated ten years later, in 2002. The ensemble cast includes Jovan Adepo, Chris Chalk, Michael K. Williams, Vera Farmiga, John Leguizamo, Felicity Huffman, Niecy Nash, Aunjanue Ellis, Kylie Bunbury, and Storm Reid.
With the 2020 elections right around the corner and Trump's expected run for re-election, his involvement in the "Central Park 5" case will definitely become a topic of national debate once again.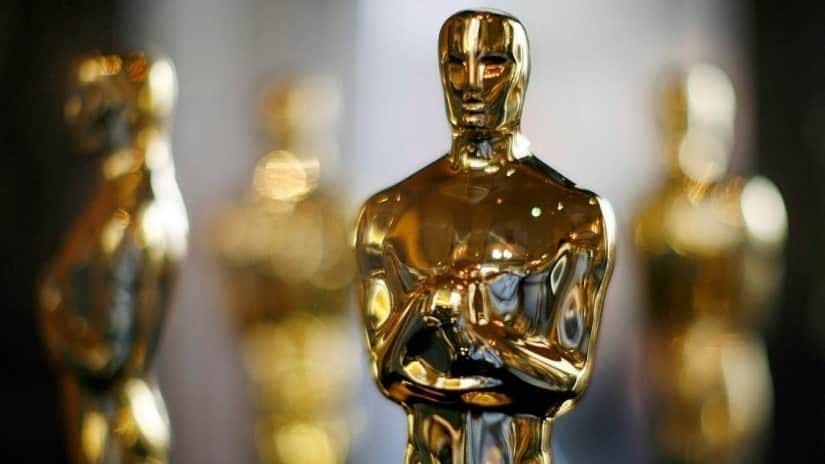 So trying to cross The Oscars with The People's Choice Awards must've sounded like a great idea at the time…?
In August 2018, The Academy of Motion Picture Arts and Sciences (AMPAS) added a new category called "Outstanding Popular Film" – and to say it was polarizing would be an understatement. While AMPAS wanted the change to be seen as the Oscars respecting "mainstream America's" film viewing habits – it wasn't taken that way. Not by a long shot.
How the new category was viewed by most was as a cheap attempt by AMPAS at a ratings grab at a time when the ceremony continues bleeding away key demo ratings every year. Others saw the category as either devaluing the Academy Awards overall or an insult to those films nominated considering the stigma that became attached to the category. AMPAS making the move without a clear set of rules and eligibility criteria only tossed more gas on their PR dumpster fire. You know it's bad when Rob Lowe is trash-talking you on social media – he doesn't say a bad thing about anyone.
One month later, AMPAS tabled the new category – saying in a statement that the addition "created challenges for films that have already been released." But has the damage been done? Even as AMPAS struggles to find a new host after the Kevin Hart/Twitter matter, this failed effort on AMPAS' part could have a major impact on other awards shows and how they're broadcast contracts are structured moving forward.
Consider this: Netflix presents…The 98th Annual Academy Awards!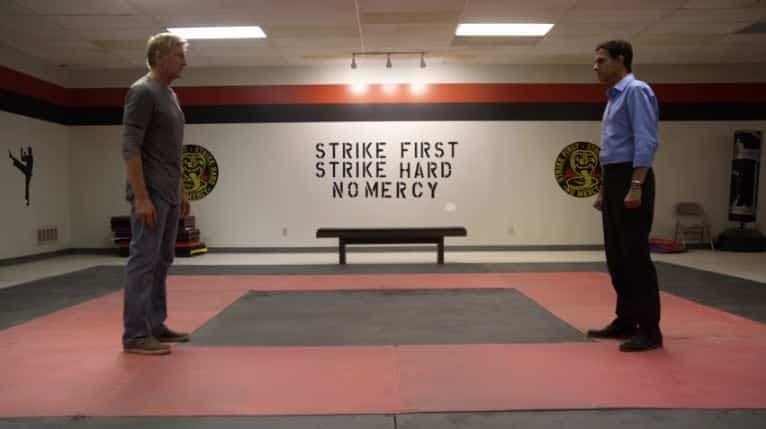 #16 YouTube Premium's Cobra Kai
C'mon, admit it. If I told you three years ago that YouTube was bringing back Ralph Macchio and William Zabka to reprise their original The Karate Kid roles for a sequel series, you'd probably shoot me a serious look of doubt.
If I told you that the series would actually focus more on Zabka's Johnny Lawrence and Macchio's Daniel LaRusso would be more of a supporting character – and that the main storylines would be carried by a new generation of "karate kids" – I'd probably get the serious look of doubt with an arched brow.
Now imagine that the first episode of this series would be viewed over 5 million times over its first 24 hours – and over 50 million views as of this writing. I'm thinking you'd probably be looking for me to get tested. But all of that's true, and it explains why Entertainment Weekly's #6 series for 2018 was renewed early on for a second season.
In fact, Cobra Kai has become such a heavy-hitter that YouTube Premium is betting its new business model around its second-season success. Moving away from its subscription-based model for its original content, YouTube plans to slow down orders on original content and make all future original projects available for free to subscribers as they invest in their new ad-supported business model. The company is discussing how to differentiate free services from paid premium services, but one plan being considered involves releasing episodes of a series weekly to free subscribers and as a "binge option" to paid subscribers.
We'll know later this year if Cobra Kai can kick YouTube Premium up to the ranks of Netflix and Amazon – or leave it kissing canvas.

#15 CW DCU + DC Universe DCU = "Crisis" of Infinite Possibilities?
This is that point in the list where we rank something based purely on the fact that it just makes sense. The CW's three-night Arrowverse crossover event "Elseworlds" was a huge hit for the network and with the fanbase, but we knew early on that the story wouldn't wrap in three nights – and it didn't. Proudly.
Worlds will live, worlds will die, and the CW's DC Comics Universe will never be the same – as next fall sees…"Crisis on Infinite Earths"! What that means is we're dealing with a lot more universes and alternate realities then you can shake The Book of Destiny at – so assume DC's Legends of Tomorrow and Black Lightning will be in on the action this time (tough to explain why if they're not, unless they're no longer on the air).
But why stop there? We've had Smallville references and John Wesley Shipp's 90's Flash on the scene – time to take a deep dive and give this "crisis" an injection of the DC Universe's DCU: Titans, Doom Patrol, Stargirl, and Swamp Thing. A beautiful working relationship between a broadcast network and a streaming service that would benefit both ten-fold – and the kind of thing Stephen Amell (Arrow) likes to pull off for the fans.
BTW… did someone mention FOX's Gotham was wrapping up this year? Hmmm…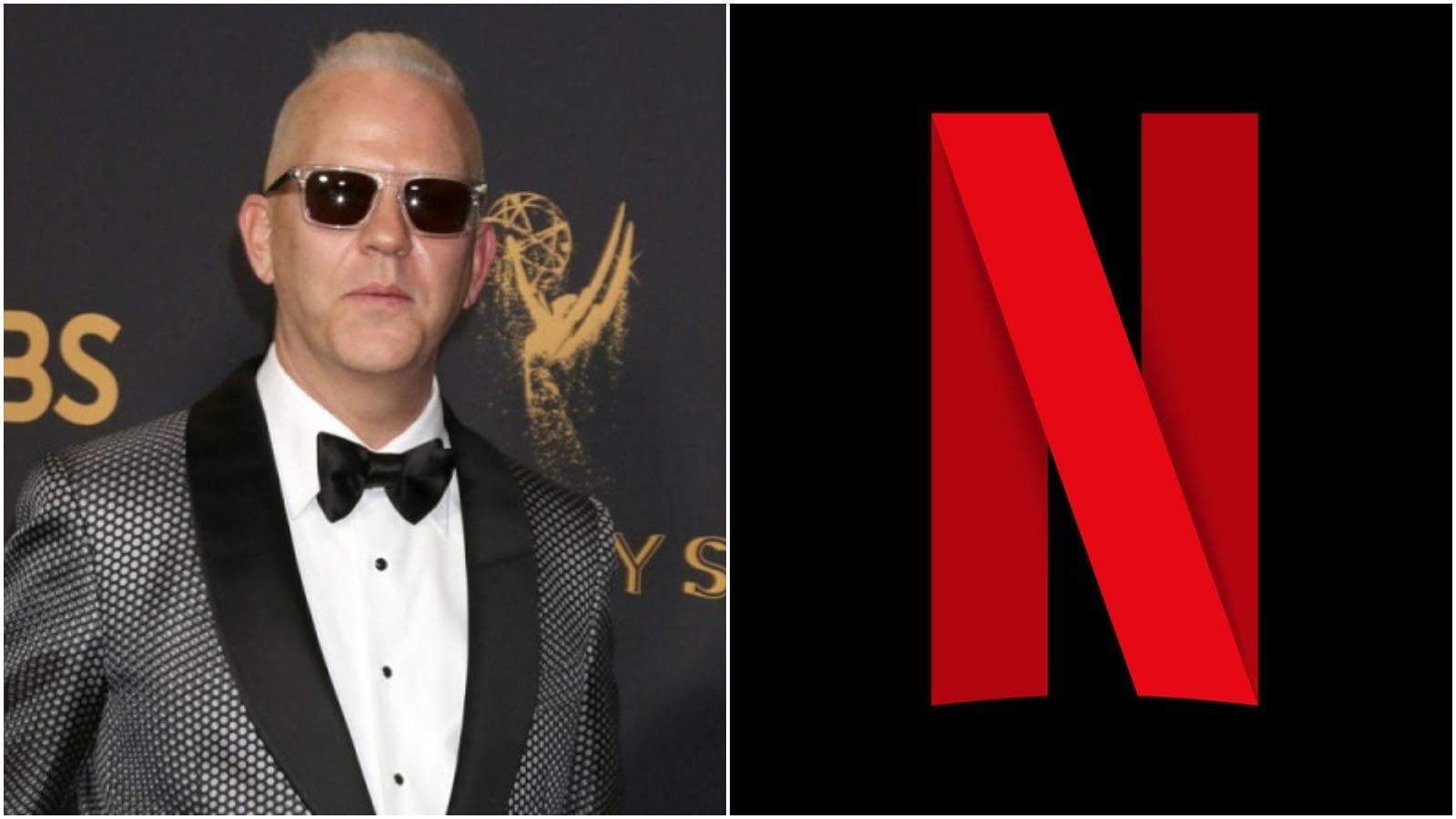 Considered one of the largest creative contracts in television ever, Emmy, Golden Globe, and Peabody Award-winning producer/director/writer Ryan Murphy (Glee, Nip/Tuck) signed an overall five-year deal with Netflix that could end up with a value as high as $300 million – meaning his Ryan Murphy Productions started producing new series and films exclusively for the streaming service as of July 1st.
If you have to ask why Netflix would be willing to "gamble" so much on Murphy, just look at his current programming slate: American Horror Story, American Crime Story, Pose, 9-1-1, and Feud. Murphy isn't a one-trick pony when it comes to his themes and subject matters, with his creative decision-making the stuff networks and streaming services climb over each other to sign: his projects attract eyeballs, awards, and critical acclaim.
Looks like Netflix isn't going to have to wait too long to see if that deal is going to pay off: Murphy has moved forward on two new series for the streamer: political comedy The Politician starring Ben Platt (Dear Evan Hansen) and Jessica Lange(Feud); and One Flew Over the Cuckoo's Nest prequel series Ratched, starring Sarah Paulson as the (in)famous nurse.
Speaking of Paulson… Murphy plans to stay directly involved in his current FOX series – and that includes a highly-anticipated ninth season of American Horror Story and a teased Coven project of some type.
Let the speculation begin…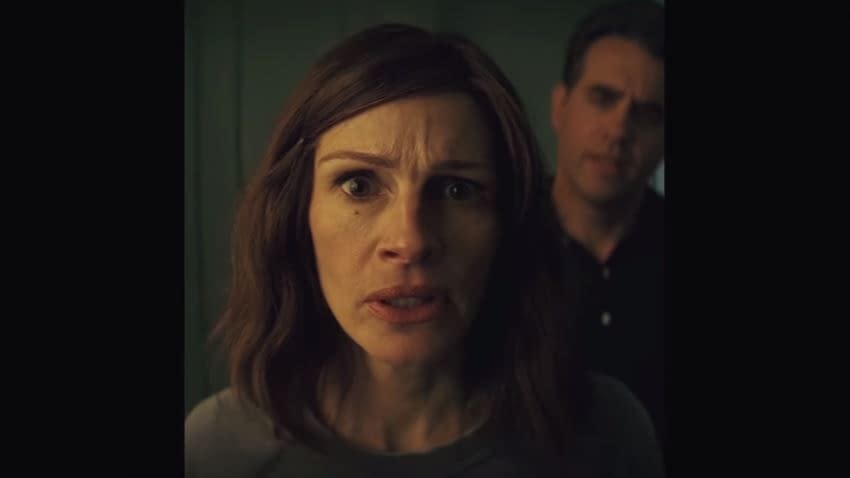 Based on Eli Horowitz and Micah Bloomberg's popular podcast of the same name, the Julia Roberts-Stephan James series Homecoming proved to be the kind of fly-under-the-radar success for Amazon Prime Video that got other studios and services to take notice and take action. Why? Because for a series starring Roberts, it didn't quite get the attention it might've gotten 10-15 years ago – and then it dropped, and the eyeballs liked what they saw. Adding to Amazon's bragging rights, the psychological thriller also received Golden Globe, Critics' Choice, Satellite, and Writers Guild of America nominations for its efforts.
The fallout? Everyone gets a podcast adaptation!
Facebook Watch is bringing mystery-thriller podcast Limetown to the social media's video service, starring Jessica Biel (The Sinner) and Stanley Tucci (A Private War); while NBC is developing a series based around Paul Bae and Terry Miles' The Black Tapes podcast. Some studios have begun creating podcast/audio drama divisions as a way of cultivating that next "big thing" in-house, like Endeavor launching Endeavor Audio.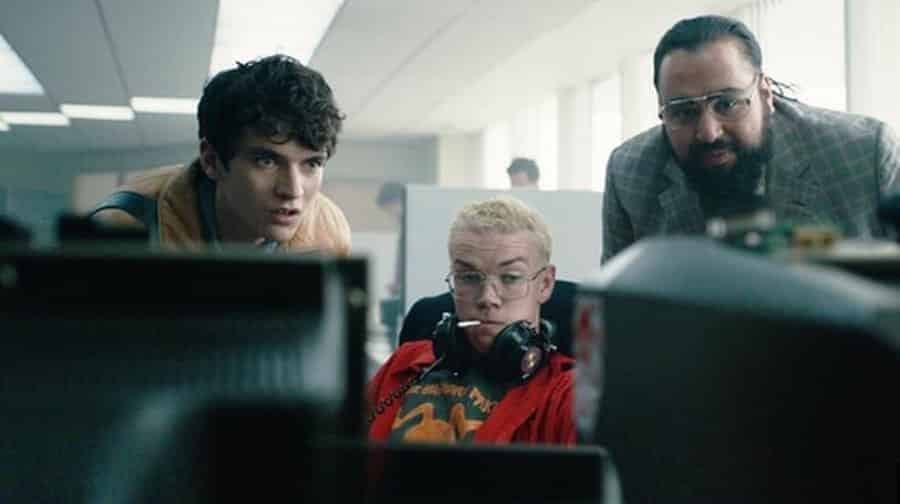 Is it a good film? I don't know – but does it need to be?
Now before you start grabbing the pitchforks and torches and chasing me into the town square, think of it in terms of Star Wars. No one really thinks Star Wars is a "good movie" from the standpoint of plot, dialogue, or acting – and yet you knew the moment it started that you were looking at something different – a game-changer that would forever impact the way we watch movies.
That's exactly how I felt after engaging with Black Mirror: Bandersnatch's interactivity the morning it was released by Netflix – and it's the reason why we made a last-minute adjustment to the list you're currently reading.
We've gone from "Turn to Page 47" to "Fast forward your VHS tape to 27:30" to "Select DVD Chapter 8" to a seamless choice integration that never took me out of the flow of the film – and that's the key to its success.
One concern? Keeping viewers from getting caught up in the overall tech that they'd rather "play" with a film or television show instead of actually watching it. But technology like this – some invented specifically for this film – isn't going away any time soon.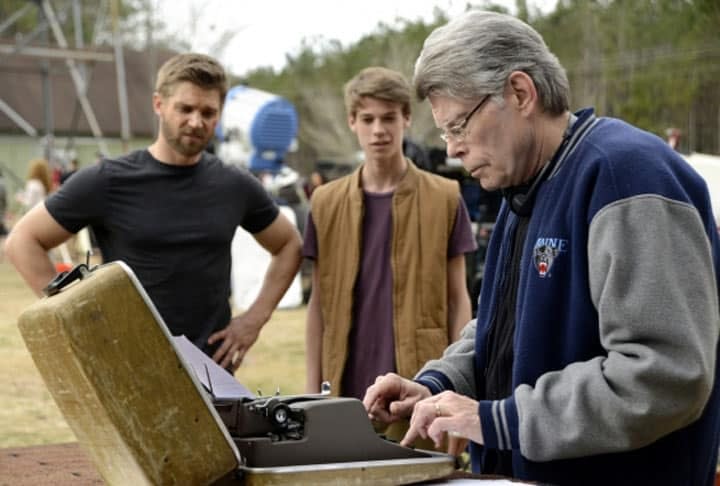 One would think his name alone secures him a space on any "influencers" list from now until our alien overlords arrive and start running things, but Stephen King is not one of those authors who's content to ride the coat tails of his past-work's reputation. If it feels like King's putting out 67 books a year, it's probably because King's in the middle of one of his most creative periods ever – and we're talking a career filled with a righteous amount of "creative periods."
And if King's going to keep writing, Hollywood's going to keep adapting. This summer saw the premiere of Hulu's Castle Rock. Taking a number of King's works linked by the (in)famous fictional town and developing them into a "shared universe" horror/thriller anthology, Sam Shaw and Dustin Thomason delivered the streaming service that won over both critics and viewers by the end of its run – while setting up a tantalizing tease for the second season ("All works and no play…")
For 2019, you have Audience's Mr. Mercedes returning for its third and final season, production on the second season of Castle Rock expected to start, and a list of works either in pre, post, or middle of production that I could never list in its entirety here (but IMDB has them here).
Anyone ever consider…The Stephen King Channel? Just a thought…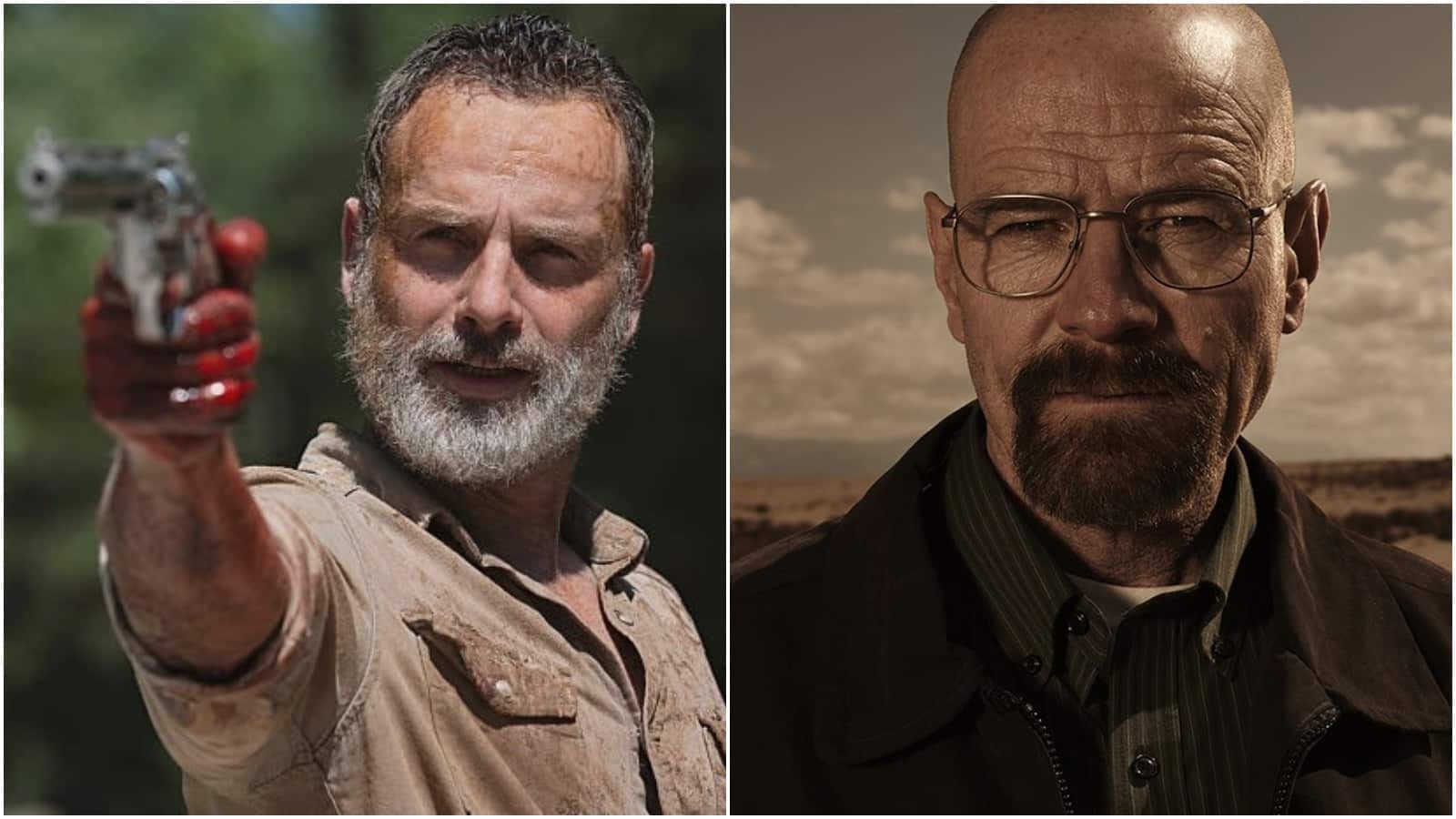 Let's start with acknowledging that CBS All Access is already doing a version of this with the Star Trek: Discovery spin-off mini-movie series "Short Treks," – but AMC's move is elevating it to a whole new level. Even if you're not a fan of The Walking Dead, you probably heard Andrew Lincoln was leaving the series to star in a trilogy of Rick Grimes-based television films – and not just your averge tele-movie. The films are expected to have big screen-level budgets and looks – and those are just the beginning.
Since Scott M. Gimple assumed the role as overseer of The Walking Dead universe, there was talk of how they could expand the series in different ways – and now we know the answer: a multimedia approach that includes television films, miniseries, books, etc.; and a focus that will include backgrounds on supporting characters, how the zombie apocalypse plays-out in other parts of the world, and even talk of looks at the past and future.
As if that wasn't enough to get ears bleeding with anticipation, AMC is also not pushing back (though Bryan Cranston confirmed then stepped back from his breaking news) on reports that Vince Gilligan's developing a Breaking Bad television film that would focus on Aaron Paul's Jesse Pinkman post-series finale.
So why does this matter? For shows with a large, dedicated fanbase, it represents a new way for networks/studios to give viewers more of what they want without the expense of a full series. Characters and storylines can be introduced in an online video (YouTube's Red Machete) or mini-series to gauge fan interest and then brought into the main series fold. If AMC's experiment is a success, imagine the possibilities with series like Supernatural, Stranger Things, etc. Let's just put this out there: 70 episodes is a huge upfront episode commitment for a network to make to any series. But then again, not every series is Justin Roilandand Dan Harmon's Rick and Morty. Starting its fourth season (fingers crossed) some time in 2019 – or even by the time you read this even they do another surprise season premiere drop – the animated series pretty much owns Cartoon Network's Adult Swim is every way possible.
Did we also mention merchandising? Have you heard of a store chain called Hot Topic? Jokes aside, the series has found a way to sell itself to the masses while still maintaining its edge – but can it last? One of pop culture's favorite past times is picking the point when a "cool show" suddenly sells out to "The Man." Can Roiland and Harmon weather that storm and maintain the show's third season quality? We'll know pretty squanchin' soon…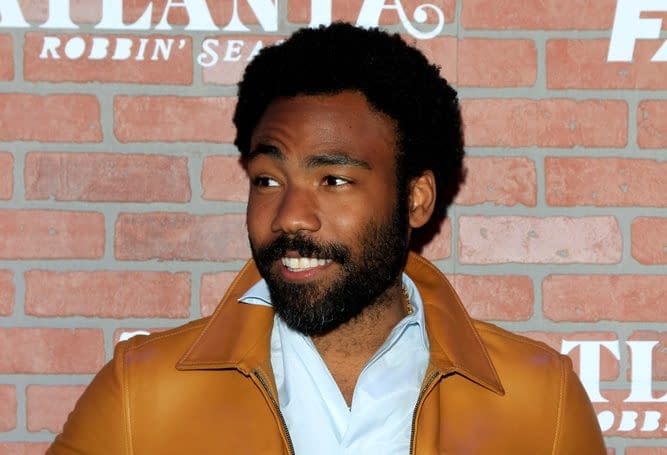 Giving us the Twin Peaks vibe with FX's Atlanta that was lacking in David Lynch's return to his own series, Donald Glover has solidifed his title as a modern-day renaissance man: actor, comedian, singer, writer, producer, director, rapper (Childish Gambino), songwriter, and DJ (mcDJ). This was an easy choice, with the award-winning Glover in a position now to court offers from a number of networks and streaming services – opportunities for him to have his creative say on both sides of the camera – and those offers are coming, folks!
One person who recoginzes Glover's talent and would like to keep their creative relationship vibing is FX CEO John Landgraf, who wanted everyone to know at this past summer's Television Critics Association (TCA) press event that it wasn't FX that pulled the plug on the animated Deadpool project Glover was writing – it was Marvel:
"They didn't want to do the show that Donald and Stephen [Glover] wrote. We would have done the show that Donald and Stephen wrote, but it wasn't our decision. When Marvel decided not to do that show, we parted company with them as did Donald and Stephen. Now it's totally up to them [Marvel] whether they hire someone else to do a different show."
When a cable network head picks you over Marvel? That's influence… In honor of people like myself who are just starting to dip their toes into the vast ocean that is anime, Funimation's My Hero Academia is proving to be the "gateway drug" for newbies who've led anime-free lives. So why does it work? For many, the superhero backdrop makes the storyline more readily accessible – but it's much more than that. The characters don't act "goofy" or out of character; internal monlogues may be long, but there's always a purpose for them taking place; and it has an air about it that anyone could get killed off at any point (I stay away from the manga to avoid spoilers) – creating some unexpectedly tense moments that had me needing to see the next episode.
I even own a Deku shirt, people!
So while you might take some offense (none meant) at what I'm about to say, 2019 might be the year that it's proven true: anime has finally found the series that could shatter the mainstream "glass ceiling" once and for all – and it doesn't even need to use it's full Quirk to make it happen.
Which is actually a nice lead-in to…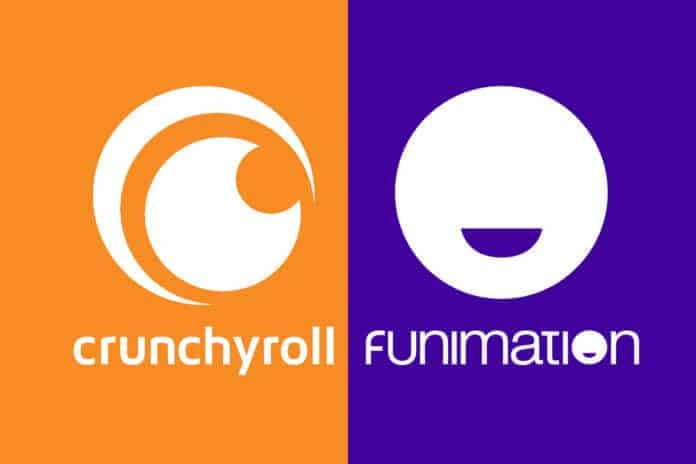 After a two-year partnership that proved not only beneficial to both Funimation and Crunchyroll but also anime fans around the world, the two anime stakeholders parted ways in November 2018. But Funimation wasn't without a dance partner for long, partnering with Hulu on a deal that gives Funimation a larger global reach – and the financial backing of the Disney-owned streaming service, allowing it to go toe-to-toe with new anime player Netflix.
"[Hulu] have their own anime base and this will help us co-buy content, and bid for the bigger titles, They'll help us get the mass exposure and we can get the hardcore anime fans on our platform. It was a good partnership in that sense and we can co-exist. And that's why it works for us."

– Funimation President and CEO Gen Fukunaga
For their part, Crunchyroll is launching a brand new "Stay Crunchy" marketing campaign aimed at the dedicated anime community. With Funimation moving on to Hulu, Crunchyroll is looking to remind anime fans that the service has a deep programming line-up of titles – with an emphasis on exploring new series and genres.
For anime fans, what you've just read is a rare example of more actually being more, with Hulu/Funimation and Netflix competing for anime projects as well as investing more in in-house production. With their new campaign, Crunchyroll gives exposure to anime series that otherwise might've gotten lost in the shadows of better-known anime (even I know the world cannot thrive on My Hero Academia alone).
While a time of some uncertainty for Crunchyroll, these two moves could prove to be huge for the future growth of anime overall.