BC Toy Spotting: NECA, Masters of the Universe, Marvel Legends, Godzilla, and More!
Welcome to the latest edition of BC Toy Spotting! We are in and out of stores pretty much every day, and we figure (ha!) why not show all of our fellow collectors what we are coming across on pegs and shelves. As collectors, we know that staying on top of what is in stores can be almost a full time job, so we are here to help you with your toy hunts and outings. This week we found new Marvel Legends, new Star Wars, more new Funko of course, some Godzilla in an unexpected place, more new Predator figures at Target, and more! Let's take a look.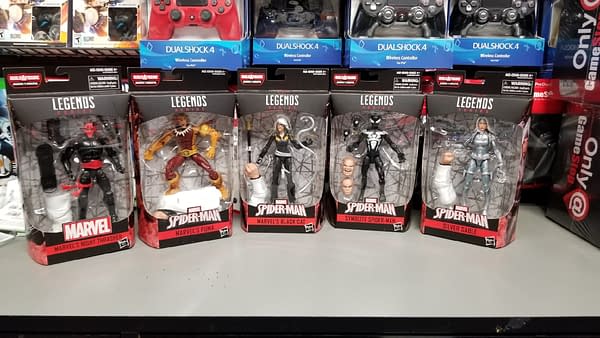 The new wave of Spider-Man Marvel Legends is hitting in full force right now. Gamestop this week had Night Thrasher, Puma, Black Cat, Black Suit Spidey, and Silver Sable. They are still getting in the Black Panther wave currently as well.
Funko findings this week include the new Scrubs Pops, Billy Idol and Angus Young Pops, Felix the Cat. Two new Captain Marvel Pops: Carol on a motorcycle and the Hot Topic exclusive in her bomber jacket. Kingdom Hearts fans can pick up a new Mystery Box at Gamestop as well.
The single pack figures from Star Wars Resistance are hitting both Walmart and Target right now. These are 5 POA figures, featuring great sculpts and two new troopers for people to pick up.
NECA shipped more product to stores this week. Michael Myers is still showing up, so don't give up hope if you haven't found it. The arcade wave of Alien Vs Predator figures is also showing up in Targets as well, with Mad Predator being the standout at first glance.
Walmarts are getting stock of the Studio Series of Transformers figures. The Jazz is a pretty great one if you can track it down, as is this version of Bumblebee.
Surprising find at Walmart this week: Godzilla figures! Bandai's line of figures feature great sculpts and work really well as diorama and display pieces.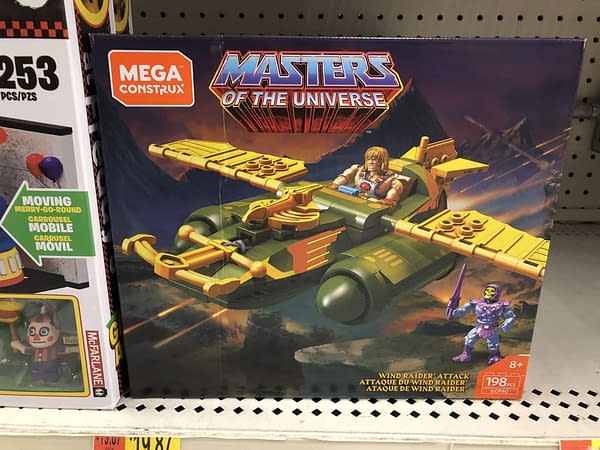 Finally this week, among the Marvel Legends, Transformers, and Funko Pops, the Masters of the Universe Mega Construx Wing Raider Attack vehicle is hitting Walmarts. This is a vastly underrated line of toys, and this vehicle looks incredible. Look for a review of this one this week.
What are YOU finding in stores right now? Let us know in the comments, or on Twitter using the #BC_ToySpotting