Funko Round-Up: London Toy Fair Reveals!
Funko announces tons of new products and licenses every day, let alone every week. It can be a lot to keep up with. So we are here to help. Welcome to the Funko Round-Up! In this edition: we go over all of today's London Toy Fair reveals! Tons of gaming, anime, Batman, Disney, musicians, Harry Potter, Lord of the Rings, Game of Thrones, and so much more were revealed, and this round-up has it all! Let's dig in!
Gaming and video game Pops announced include the first Warhammer 40K figures, Persona 5, a new wave of Overwatch Pops, and more Gears of War.
New Footballer Pops were announced, as that line has taken off like a rocket.
Two new animation waves featuring Spongebob Squarepants and Scooby-Doo are on the way, including a Target exclusive 10-inch Spongebob.
Disney fans will have many new products to add to their shelves, including Little Mermaid, Incredibles, Hercules, and Dumbo plush, 5 Star, and Funko Pops coming this year. Even a Toy Story Vyn two pack of Woody and Buzz is coming soon.
On the movie and TV side of things, new Harry Potter, Lord of the Rings, Office Space, first Pops for the classic show Bewitched, and director J.J. Abrams are coming soon.
To help celebrate the final season of Game of Thrones, Funko has even more product coming in the spring. The Pops on the Iron Throne are particularly awesome looking.
Anime fans have another wave of Dragon Ball Z Pops to track down, while the first Aggretsuko Pops will be hitting stores soon.
The DC Primal Age figures have begun to hit Target stores, and the second wave of figures was shown off. Bizarro looks incredible. Also revealed were a ton of Pops celebrating 80 years of the Batman.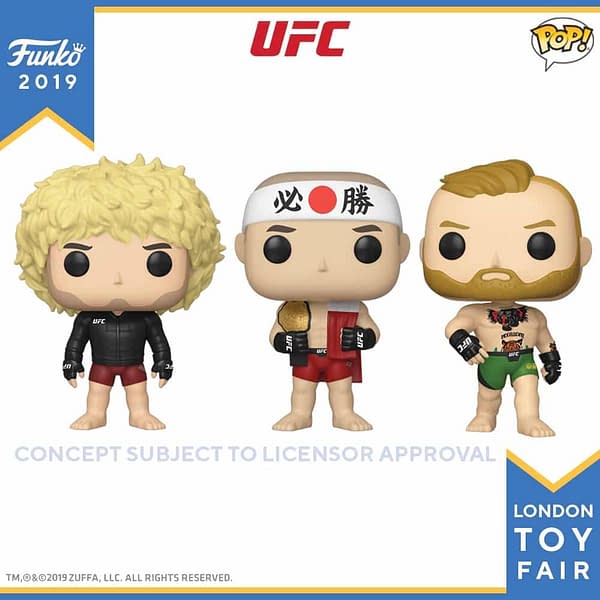 A new wave of UFC Pops will be coming soon, featuring another Conor McGregor, Georges St-Pierre, and Khabib Nurmagomedov in his trademark hat.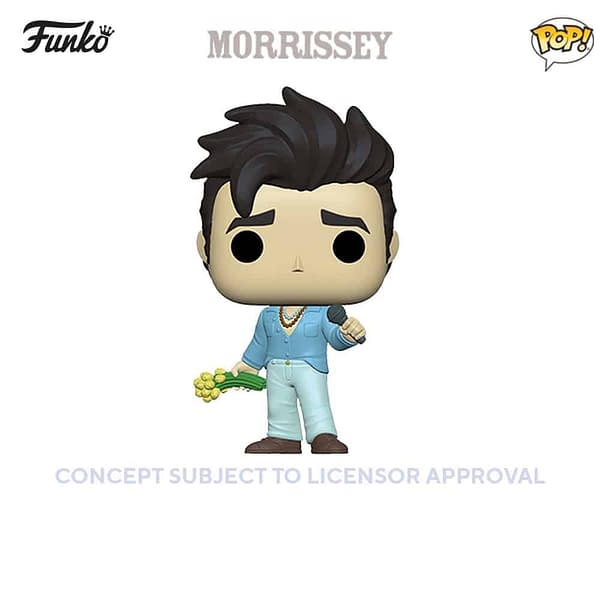 Funko becomes emotionally compromised by a new Morrissey Pop figure.