Funko NYCC Reveals Wave 1: DC Comics!
Funko has begun revealing their exclusives for NYCC 2018. While not as many as SDCC, this is the second-biggest show of the year for them as far as exclusives go, and they will be spending the week showing off what fans and collectors can get at the show. Remember: you have to enter the Funko lottery for tickets to their booth on the show floor by September 24th. You can do that right here. In a change form SDCC, it looks like they are also announcing their store shared exclusives at the same time, so everyone has plenty of time to plan.
This first wave is all DC related, with another chrome Batman, another chrome three-pack, a first appearance Pop (those have all been awesome), and more, including two new 5 Star figures. Lets dive in!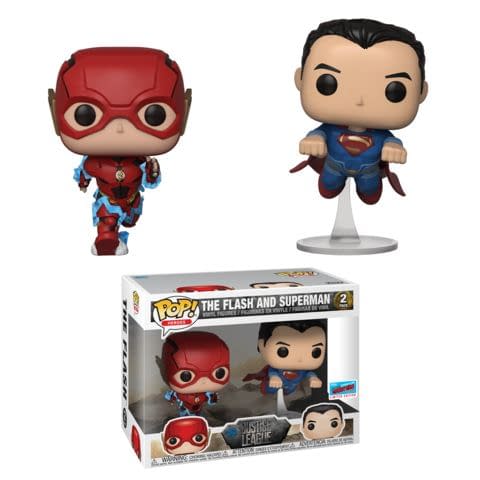 Pop! Heroes: DC – The Flash & Superman (Racing) (GameStop/EB Games)
Pop! Movies: DC – Superman (Chrome 3-pack) (FYE)
Pop! Heroes: DC – Batman (Chrome Orange) (Toy Tokyo) (LE)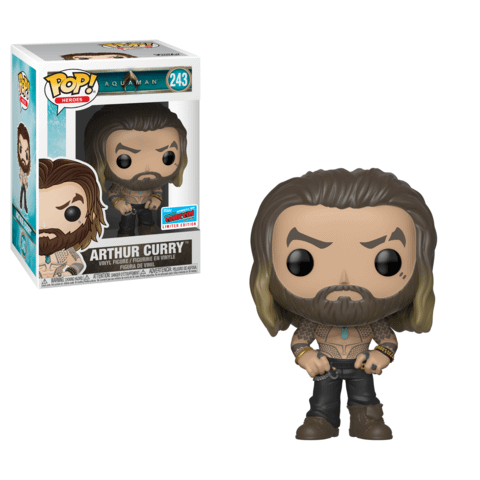 Pop! Heroes: Aquaman – Arthur Curry (Hot Topic)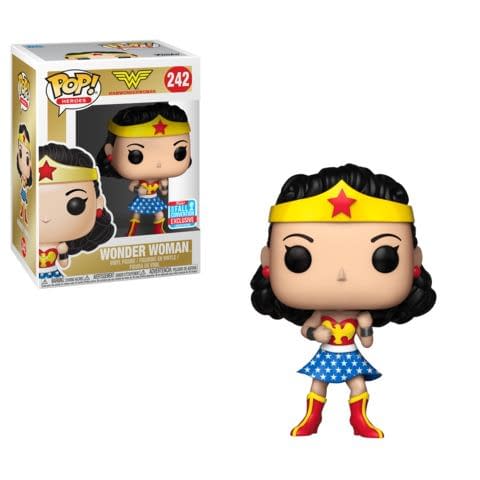 Pop! Heroes: DC – 1st appearance Wonder Woman (Hot Topic)
5 Star: DC – Batman (Golden Midas) (GameStop/EB Games)
5 Star: DC – Harley Quinn (Pink) (Hot Topic)
That first appearance Wonder Woman Pop is incredible. I won't be at NYCC this year, so it is awesome that I can get this one at Hot Topic. The chrome Funko stuff is not my thing, but I know a lot of people who go nuts for them. Good luck getting that Batman, those have become the tough gets of these cons. The Superman pack is also cool, that is shared with FYE. The Arthur Curry and Flash/Superman Race are also solid, especially the race two-pack. I love the background in the box.
The two 5 Star figures are interesting. I have not picked up any of those yet, but those who have enjoy them. That Harley will sell out for sure.
Keep it locked here for all the Funko NYCC reveals as they come!