Funko Round-Up: Overwatch, MacGyver, Rick and Morty, Horror, and More!
Funko makes a lot of announcements every week. They put out an insane amount of product, and it can be difficult to keep up with. That is were we come in to help! Welcome to the Funko round-up, where we collect some of Funko's announcements you may have missed and flew under the radar. This is especially true right now with them making all of their SDCC announcements. So let us dive in, shall we?
First up we have Overwatch Pop Keychains! These will be in stores in the fall, except Mercy. She is in stores now.
A new wave of Overwatch Pops are also on the way, filling out the series with characters that the first couple waves have not gotten into the line yet. I would assume Genji will be a popular one, and the Orisa six-inch Pop looks awesome. Look for these in the fall as well.
What would a wave of Funko Pops be without some exclusives? Genji gets a Target exclusive, Orisa gets an exclusive version at GameStop, Ana is looking pretty sweet in the Amazon version, and molten core Torbjörn is looking great as well. He can be found at Best Buy.
Rick and Morty gets three new Pop Keychains, with Toxic Rick and Toxic Morty coming in July. Snowball is available now.
More Pennywise figures are coming, with three Pop Keychains are on the way in the fall, along with two Pennywise Dorbz. Gruesome but awesome.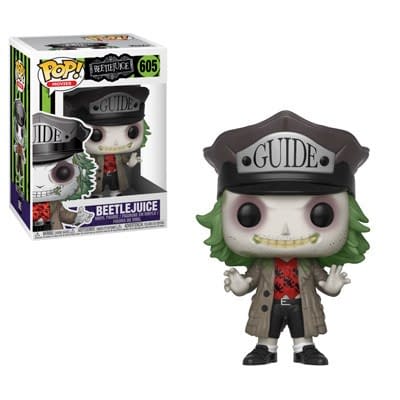 Beetlejuice gets a new Pop in July.
Elvira gets two Pop Keychains in August, including a red dress variant exclusive to Hot Topic.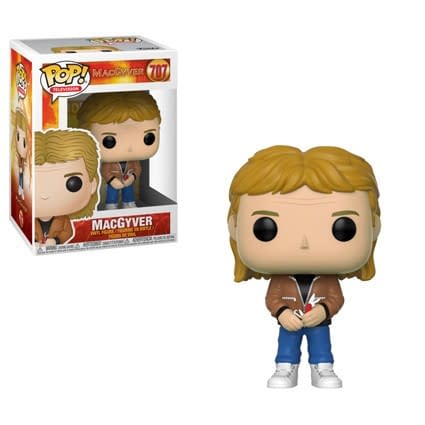 And finally, MacGyver is immortalized in Pop form! Does anyone else think there should be a chase variant of MacGruber?
Some people are scared of anyone who runs free.

Give this Pop! MacGyver some string and a slice of Swiss cheese
and he'll make a harpoon launcher. How you use the
harpoon launcher is entirely up to you.
The '80s favorite agent and his signature flight bomber jacket
are back and ready for action and there's no telling what
feats of intellect and resourcefulness he might accomplish.
He's already armed with his trusty Utility knife. Just in case.
Funko says he will be available in August.
You can preorder lots of these newly announced Funko products here.