Comics For Your Pull Box, August 15th, 2018: The Jinxworld Begins Anew
We're back with this too! Comics for Your Pull Box lives! Bleeding Cool is here to sift through the release list and give you some books worth checking out. In addition, here's a link to ComicList, the website I primarily use for this article, for you to look at the full catalog. Let's get started.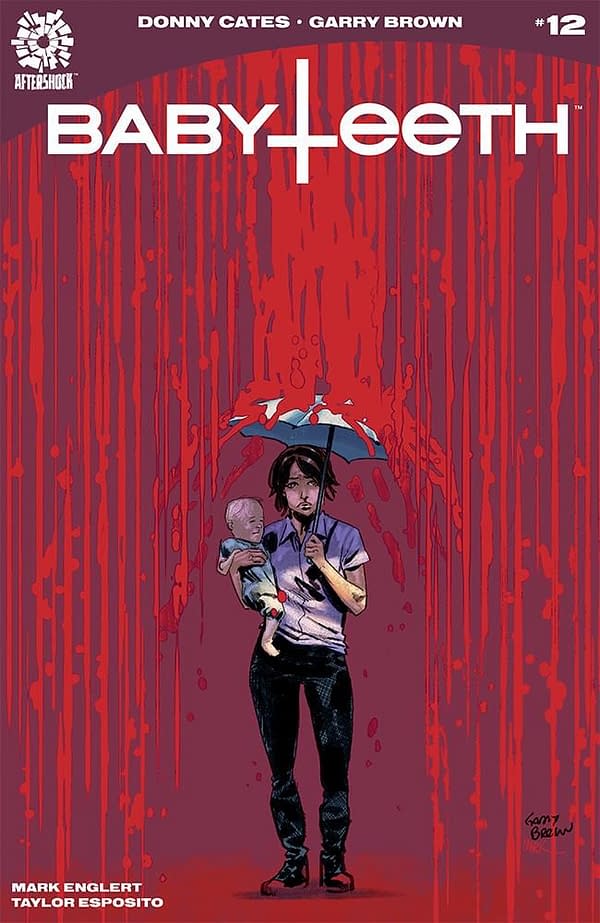 Babyteeth #12
The Ritter family is coming together to save Heather and Clark in the Red Realm, and we see what has been happening in the Red Realm in their time there. Babyteeth is still among AfterShock's best, and Donny Cates and Garry Brown have been putting him some great work here.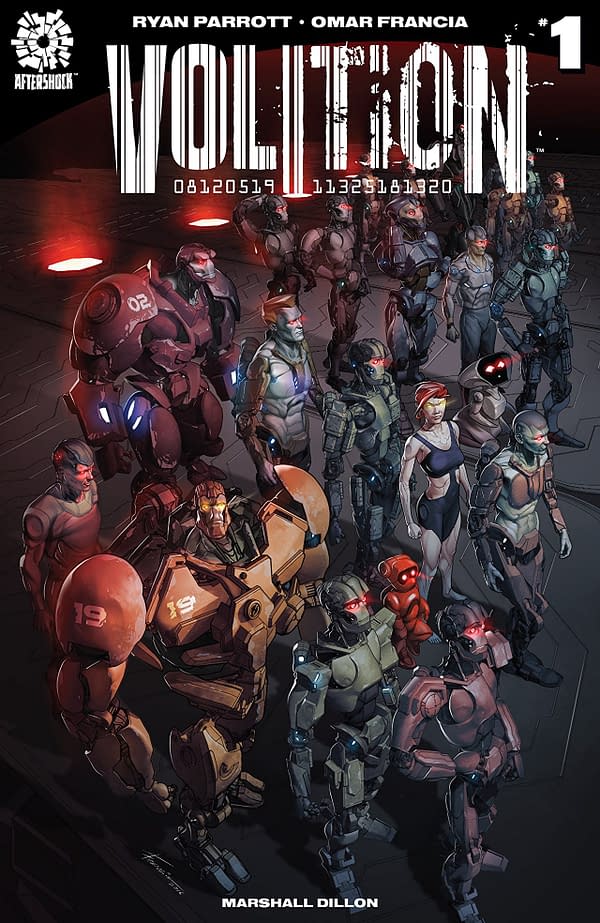 Volition #1
Ryan Parrott and Omar Francia bring you Volition, a new title from AfterShock. In a world where androids are second-class citizens, a few rise up and fight for their rights. However, a virus called "Rust" is killing robots, and it's Hale-19 and Amber-7T, a construction worker and a care-giver, who will decide the fate of their kind.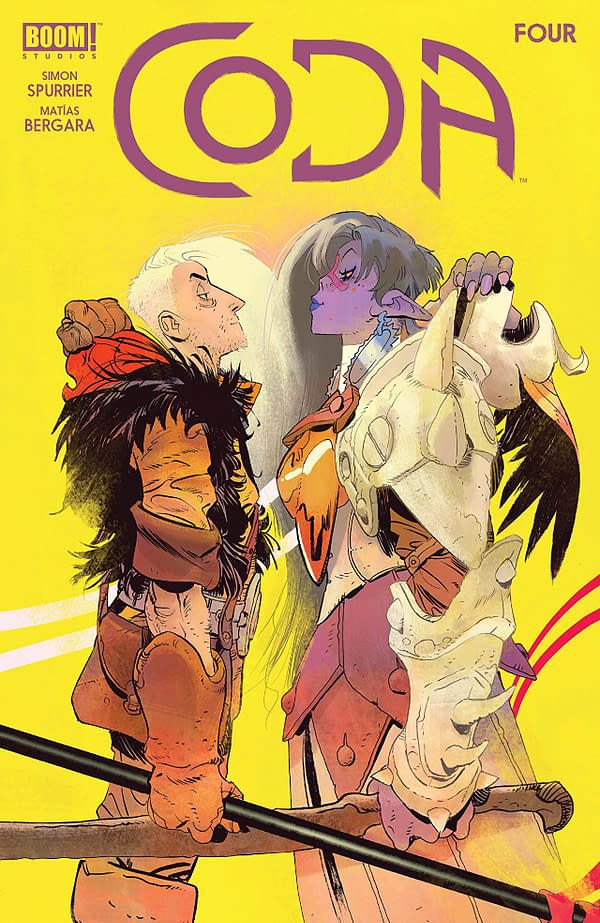 Coda #4
Sir Hum has helped save Ridgetown from marauders, and his wife has just arrived in the guise of a knight. What's going on here?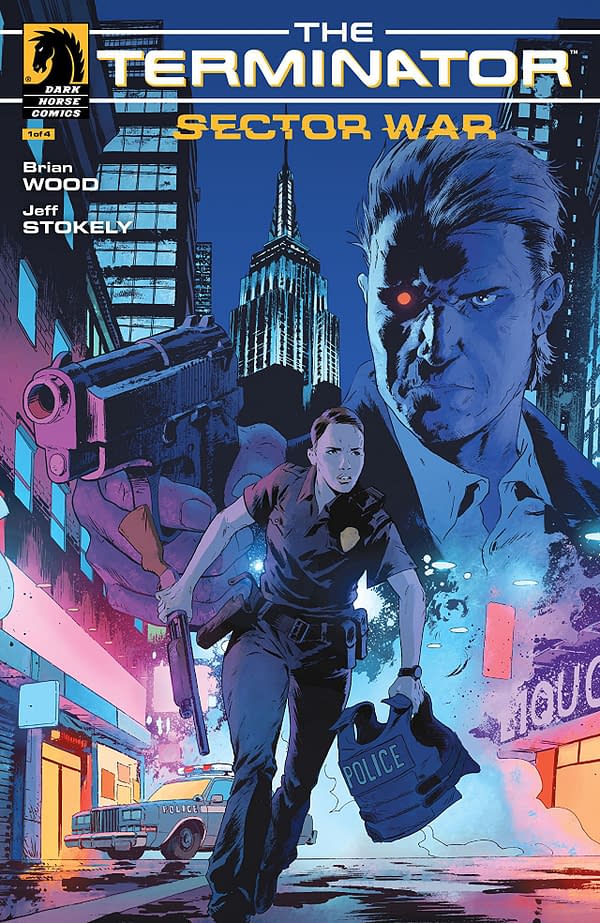 Terminator: Sector War #1
Brian Wood and Jeff Stokely bring us another tale from the Terminator universe through Dark Horse Comics. It goes back to 1984, the year when the T-800 went back to kill Sarah Conner. Another was sent back to kill a police officer named Lucy Castro. Can this cop survive a Terminator?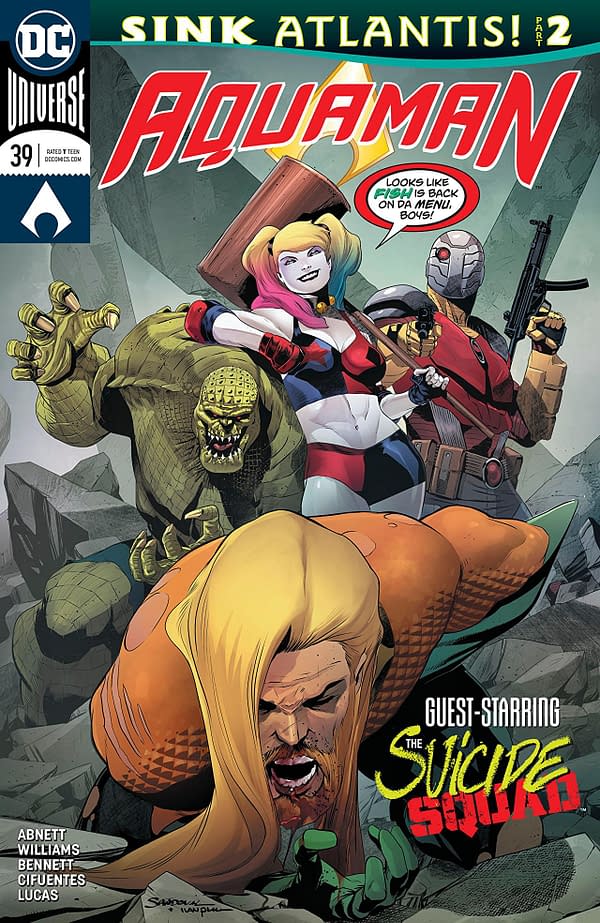 Aquaman #39
The Suicide Squad has been tasked with putting Atlantis back underwater, and it's up to Aquaman to stop the team from wreaking havoc across his homeland.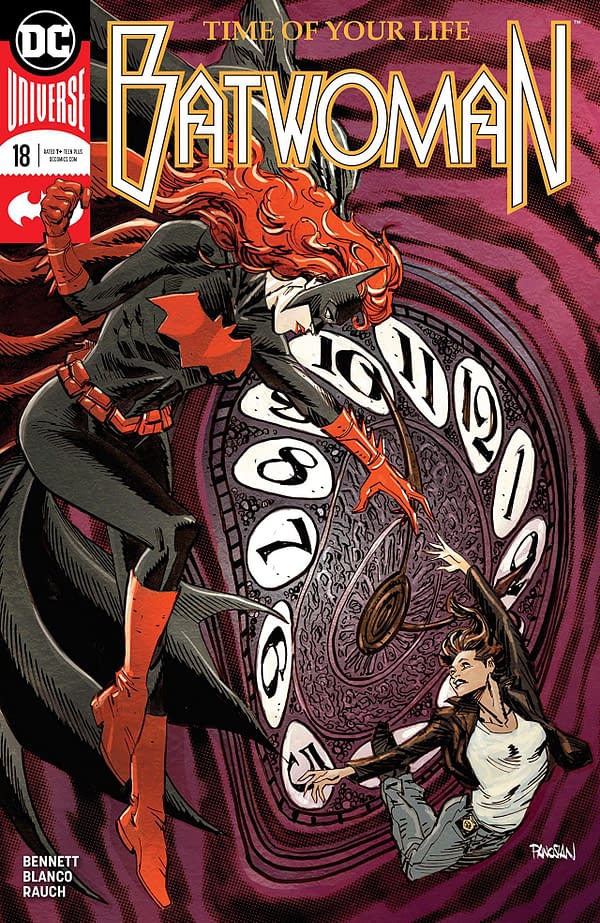 Batwoman #18
It's the end of the series, and I didn't know that until researching this list. I have some emotions to process…
Anyway, Clock King has come to Gotham with a drug that can tell the immediate future. Batwoman could use this in the war against crime, but it would require a great cost. Plus, Renee Montoya is in the line of fire, and Kate won't let anything happen to her. How will this run of Batwoman end?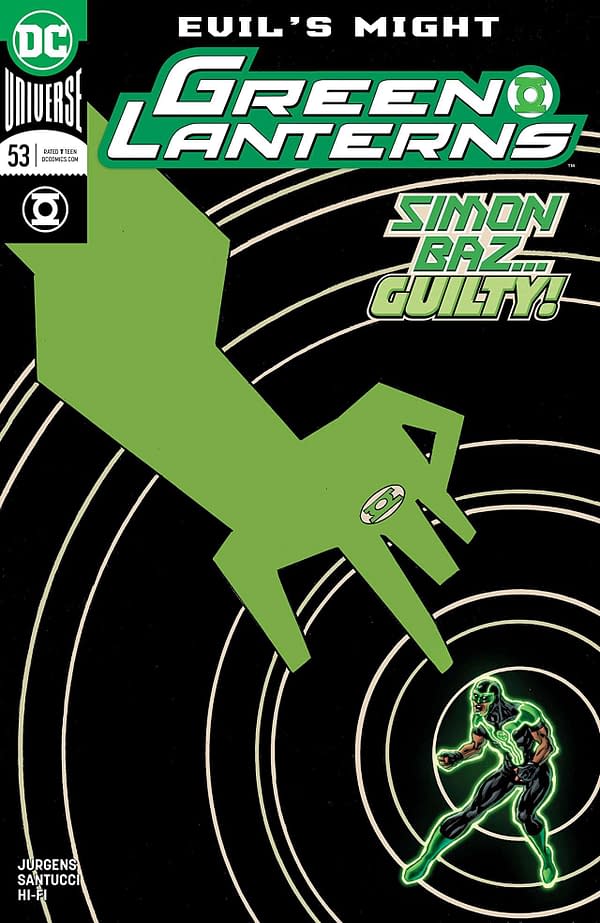 Green Lanterns #53
Something is wrong with the Green Lantern Ring, as it's been whispering in the ears of its wielders and turning them against one another. The Corps has come to believe that Simon Baz may have killed a Guardian, and a new threat looms over the Green Lanterns.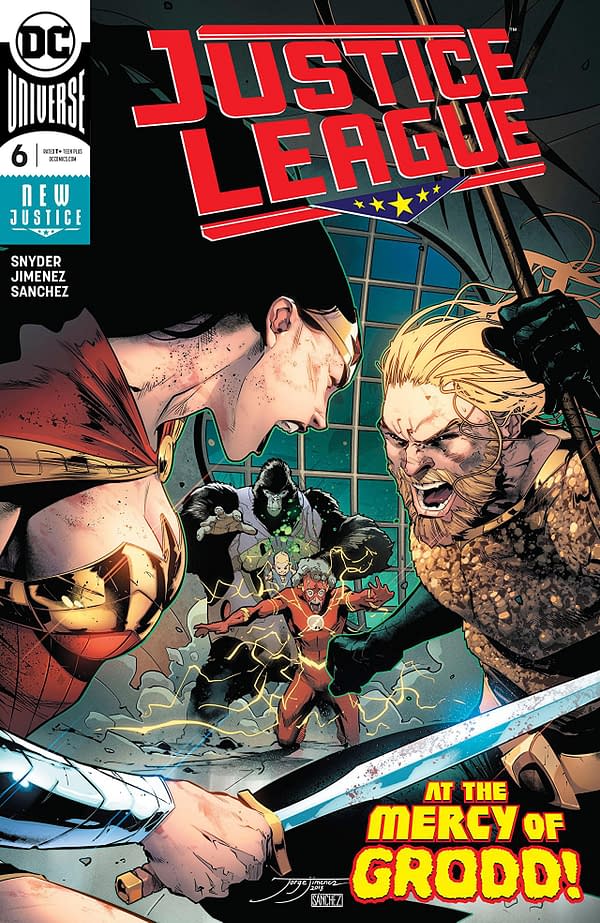 Justice League #6
The Justice League is put up against a wall. The Legion of Doom has accessed the Totality, and the Still Force and Ultraviolet Light have taken some of the League's heaviest hitters off the table. Doom may reign above all, and this may be it for the Justice League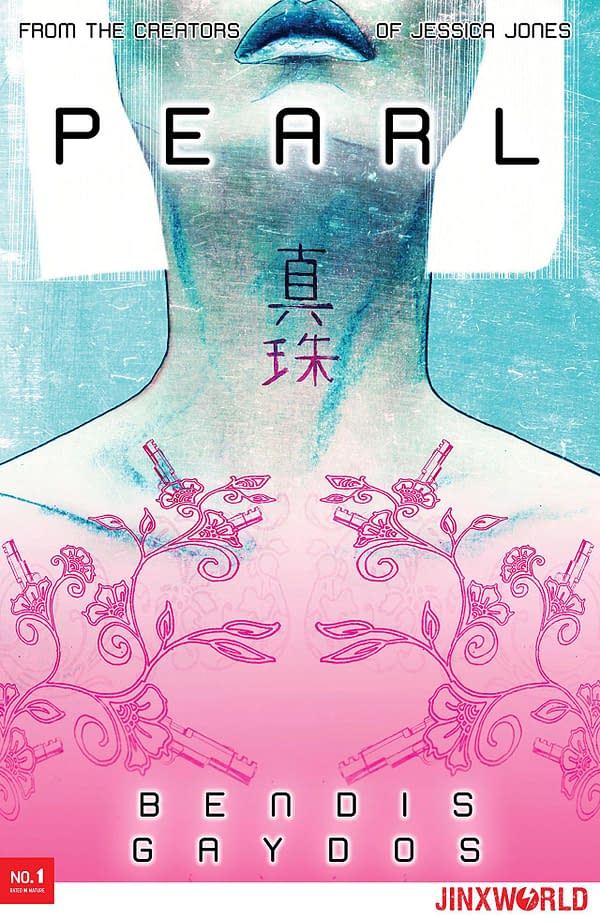 Pearl #1
Brian Michael Bendis and Michael Gaydos have come back together to tell the story of a tattoo artist turned Yakuza assassin. She comes into conflict with a doppelganger from another clan, and, no matter what happens, Pearl keeps being pulled back into her life of violence.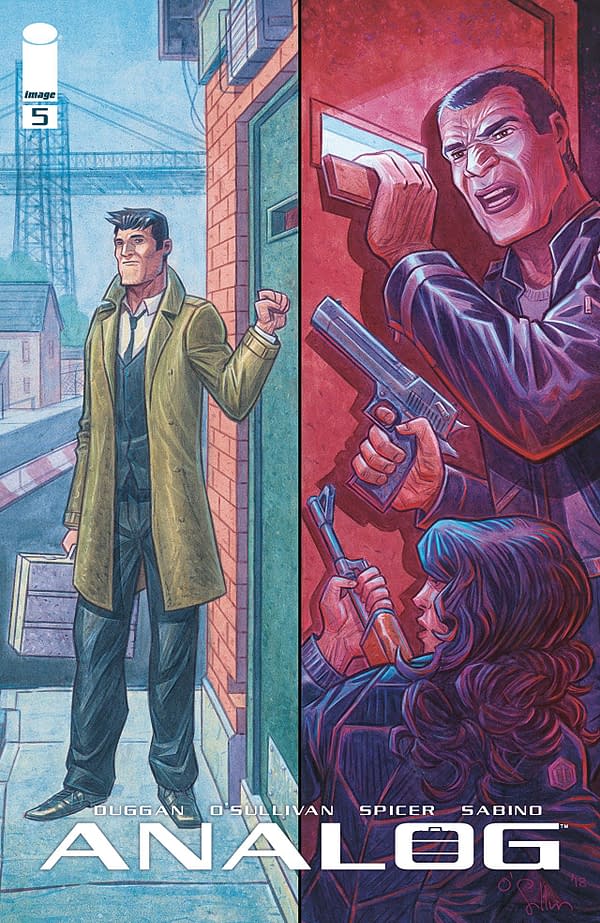 Analog #5
Jack is trying to finish a job, but every mad decision he has ever made is coming to a head at once. His personal life isn't going so well either. This is the end of Analog's first arc, and this Gerry Duggan and David O'Sullivan venture has been great so far. Hopefully it can stick its first landing.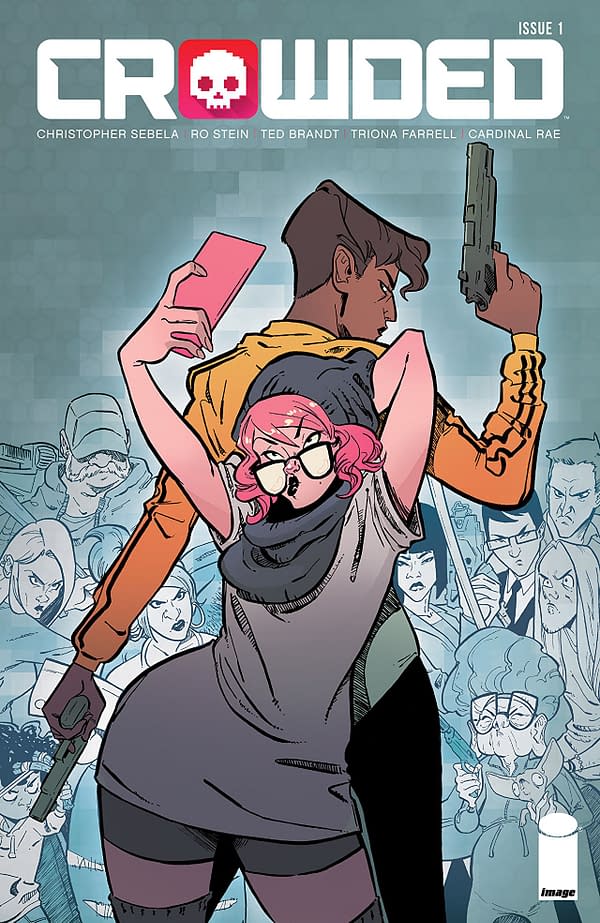 Crowded #1
Crowded tells the story of the near future where contract assassinations are crowd-funded. That brings us to Charlie Ellison, who is targeted by one such assassination. She hires a bodyguard through a phone app and begins her search to learn why she's been targeted. This new Image series comes courtesy of Christopher Sebela, Ted Brandt, and Ro Stein.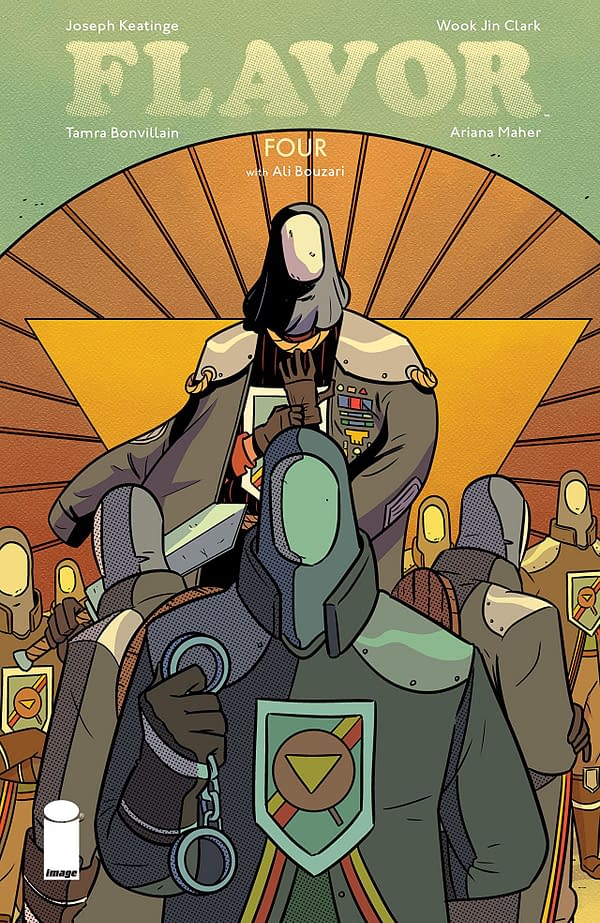 Flavor #4
The Bowl's secrets are revealed, and Xoo is still in deep trouble. Flavor is a book that I didn't expect to love as much as I do. This one is worth checking out.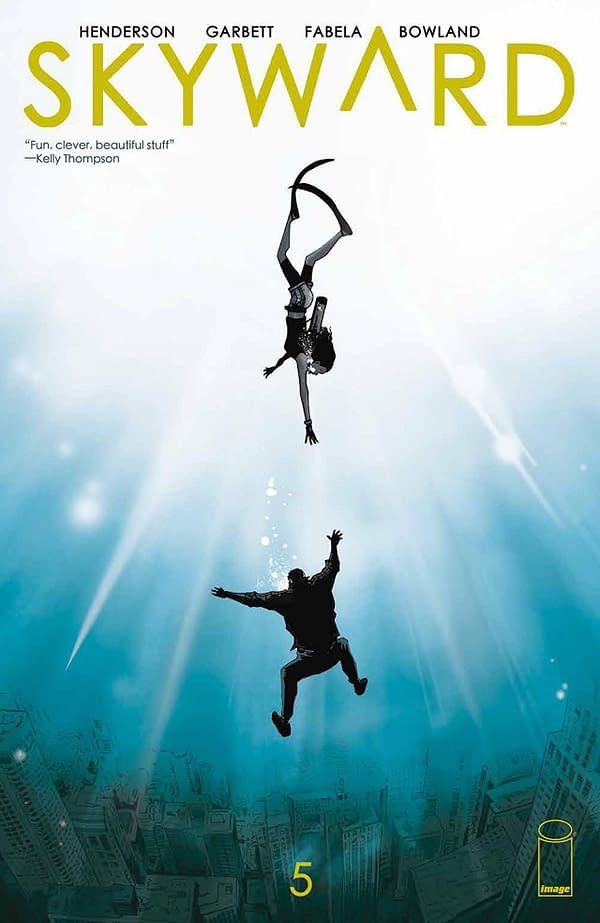 Skyward #5
The first Skyward comes to the end of its first arc, and Willa goes after Barrow, hoping to stop him and maybe learn the truth behind G-Day.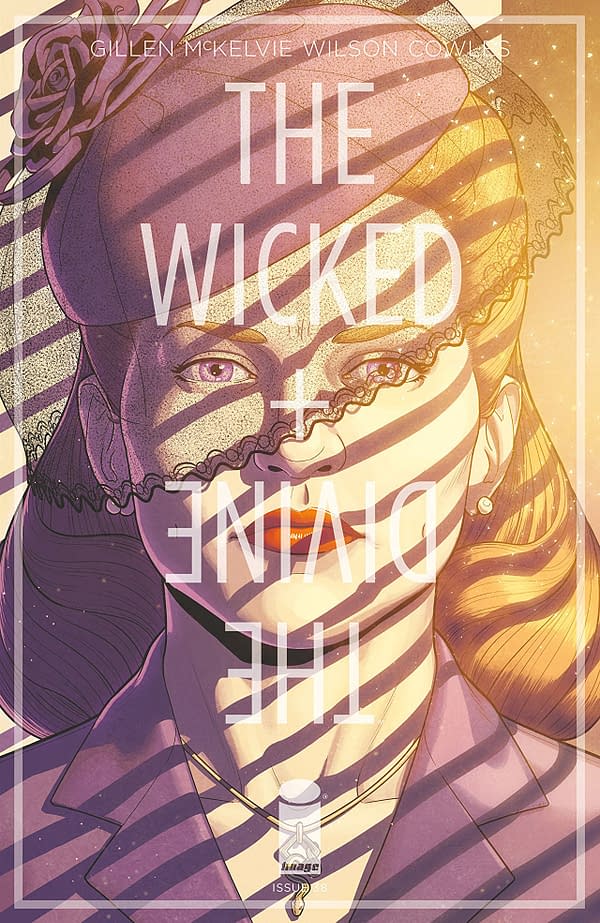 The Wicked + The Divine #38
I still love this book. I'll keep recommending it. I've had my problem with the last few issues, but I still look forward to every issue.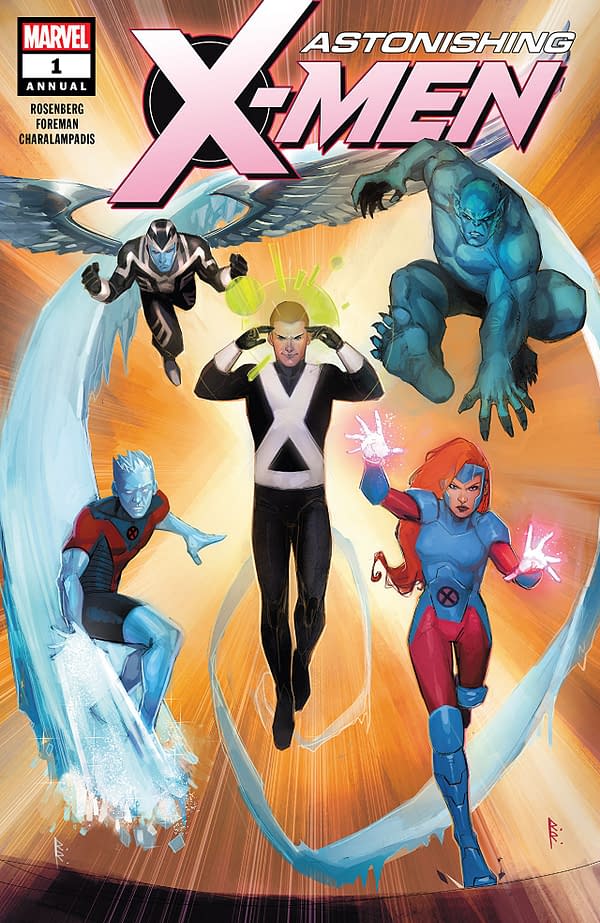 Astonishing X-Men Annual #1
The original X-Men reunite with the resurrected Jean Grey and Charles Xavier brought back through the mysterious X. This X has a mission for his team, but what is his angle?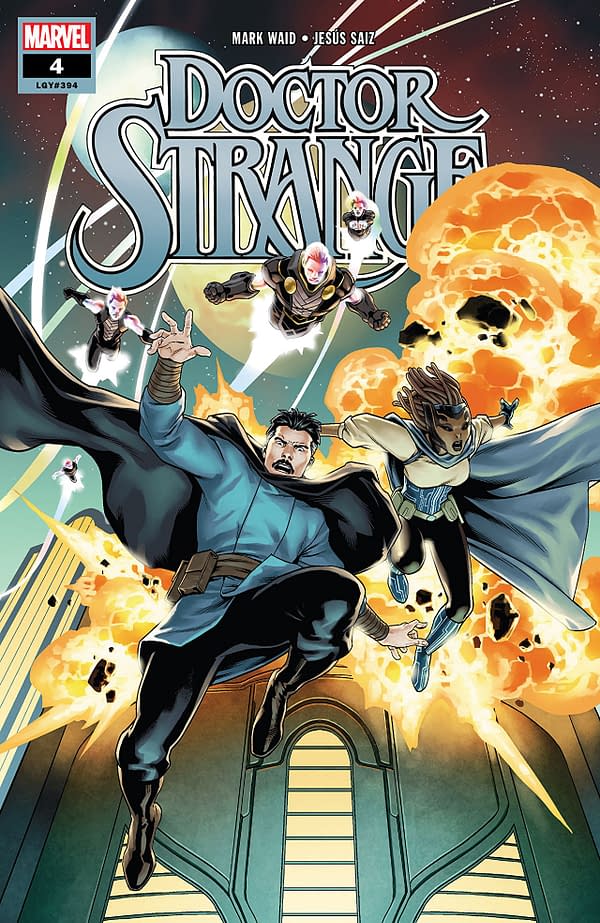 Doctor Strange #4
Doctor Strange continues his journey through the cosmos, but he has a secret from his new partner. Strange has the Time Stone. What does he plan to do with it?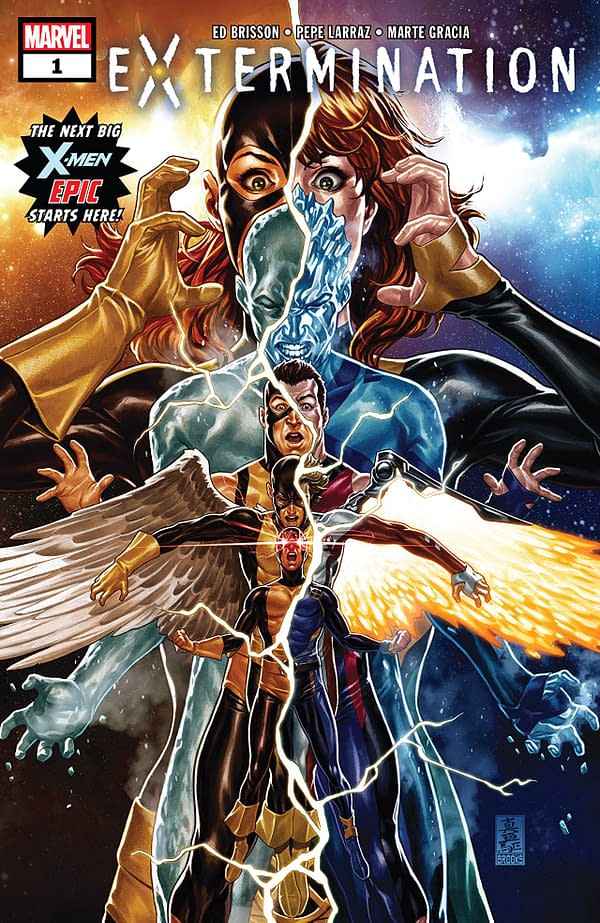 Extermination #1
Ed Brisson and Pepe Larraz tells the next step of the tale of the original X-Men. The young X-Men brought to the future are now targeted for death, and everything is on the line.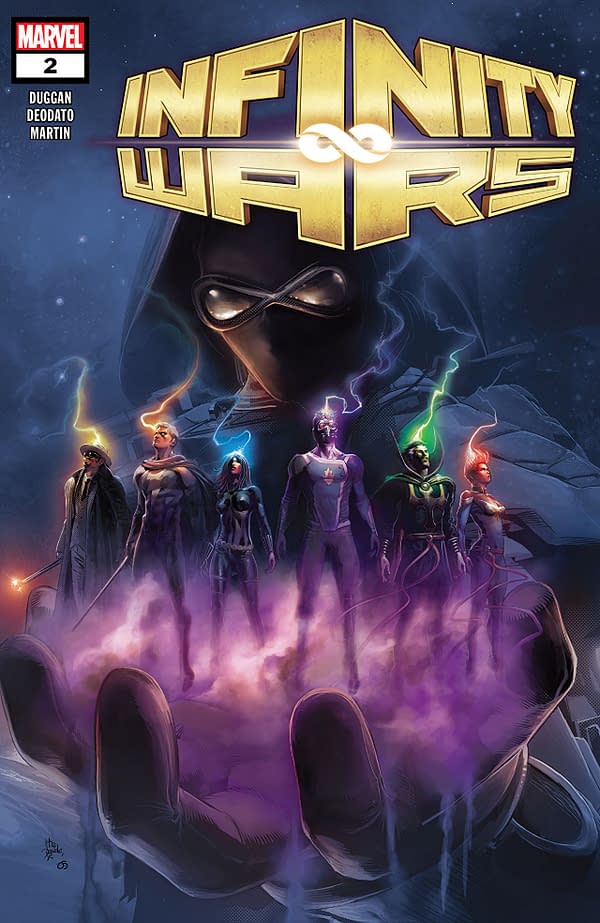 Infinity Wars #2
Requiem continues her crusade to gather the Infinity Stones, and the newly-formed Infinity Watch may not be enough to stop her, even with the storms.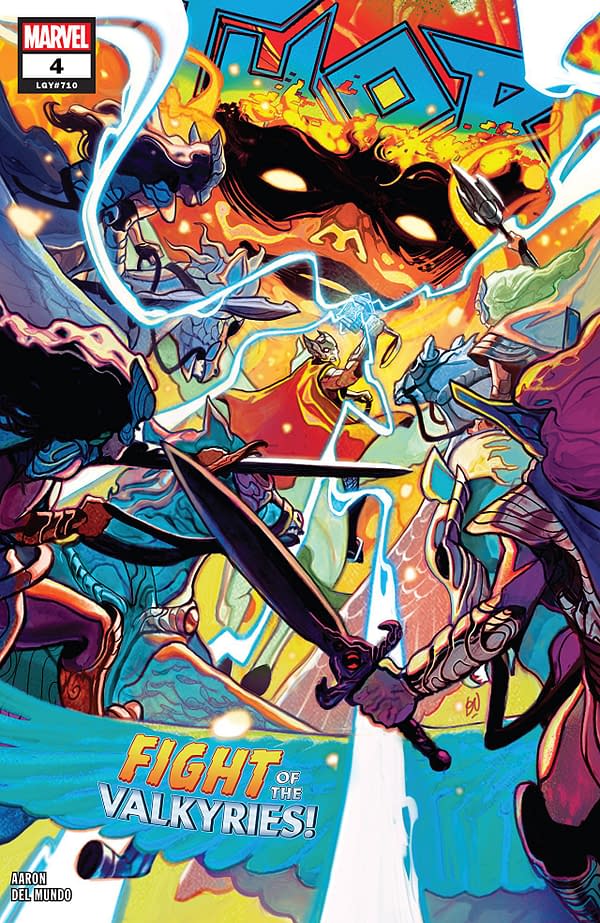 Thor #4
Thor brings the Valkyrie to Hel to fight the Queen of Cinders and her Fire Goblins to restore balance in the Nine Realms. Plus, what is Thanos up to now?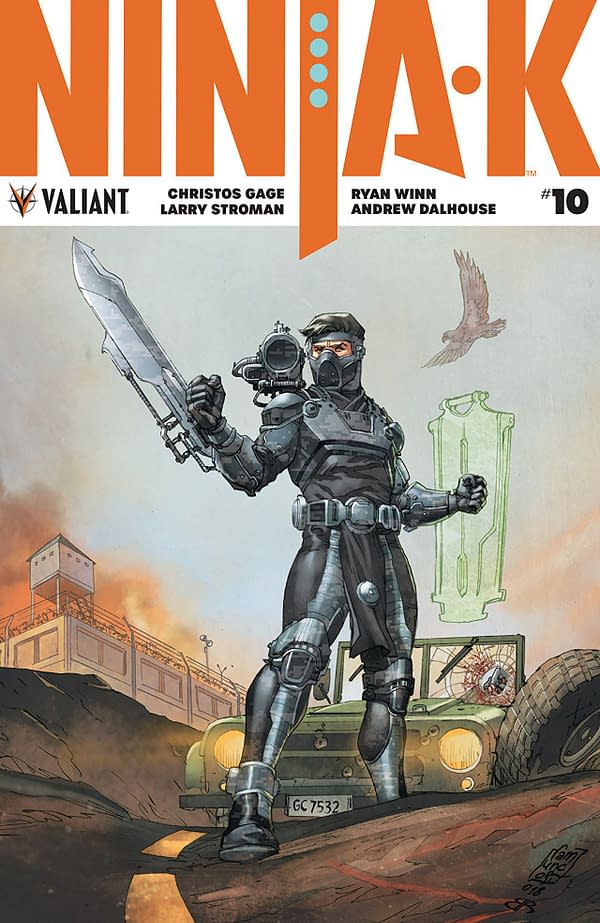 Ninja-K #10
We jump back to the Ninja Programme during the era of Thatcher's Britain. We follow Ninja-H and his Cold War adventures in this new arc. Larry Stroman joins up for this story.
That's it for another Comics for Your Pull Box. I hope everyone found something new worth checking out, and I'll see you with the full reviews later this week. See you then.