Comics for Your Pull Box, Week of May 9th, 2018: No Justice and Freddy's Dead
Wednesday approaches at last, and with it, Bleeding Cool is here to deliver the list of comics worthy of your pull box for the week of May 9th, 2018. Hopefully, you'll find something worthy of your time and money here, and here is a link to ComicsList for the full catalogue.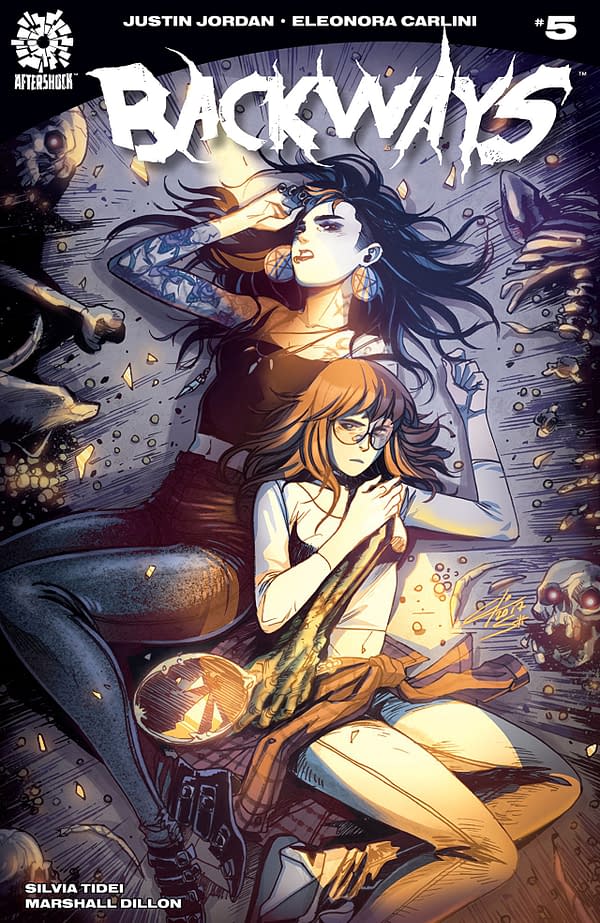 Backways #5
Backways is among the best of AfterShock's impressive offerings. Justin Jordan and Eleonora Carlini have crafted a unique world set around a mysterious and compelling lead duo trying to navigate the magic-filled and treachorous Backways. In this issue we finally find Sylvia, Anna's beloved, but can Anna and Coyote Bones save Sylvia?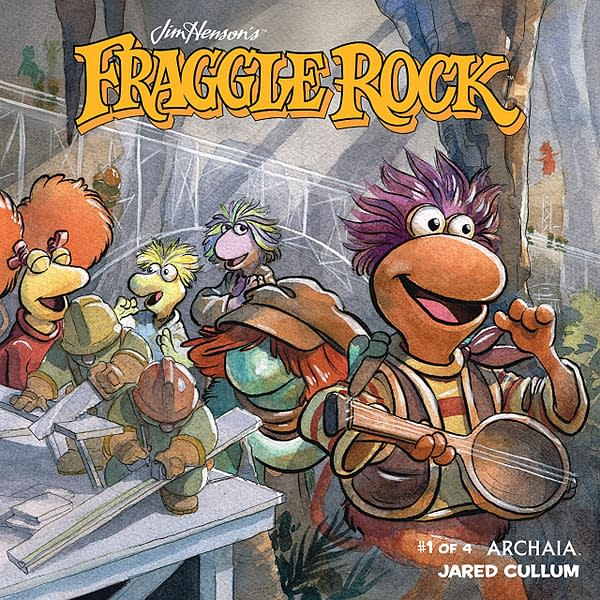 Jim Henson's Fraggle Rock #1
Boom! Studios celebrates Fraggle Rock's 35th Anniversary with new story by Jared Cullum in watercolor. If you're interested in reading some new Fraggle Rock material, this one looks like it will be worth your time.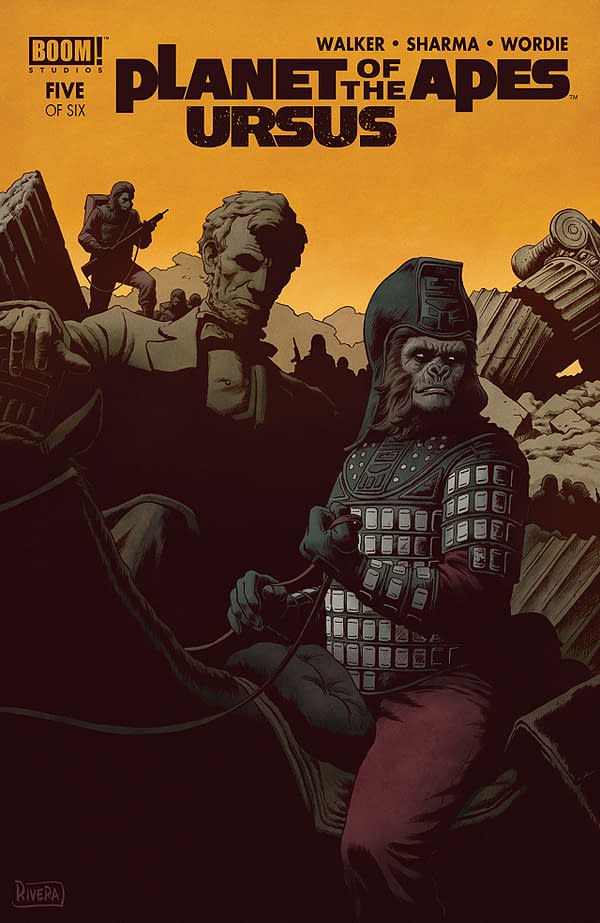 Planet of the Apes: Ursus #5
David F. Walker is among the least utilized talents in the industry, and I'm always up for boosting his work. Plus, the first issue of this mini really grabbed me. Ursus is a compelling villain and one of my favorite parts of Planet of the Apes, and Walker does a good job of fleshing out this antagonist. Plus, Lalit Kumar Shamar's and Jason Wordie's artwork is solid.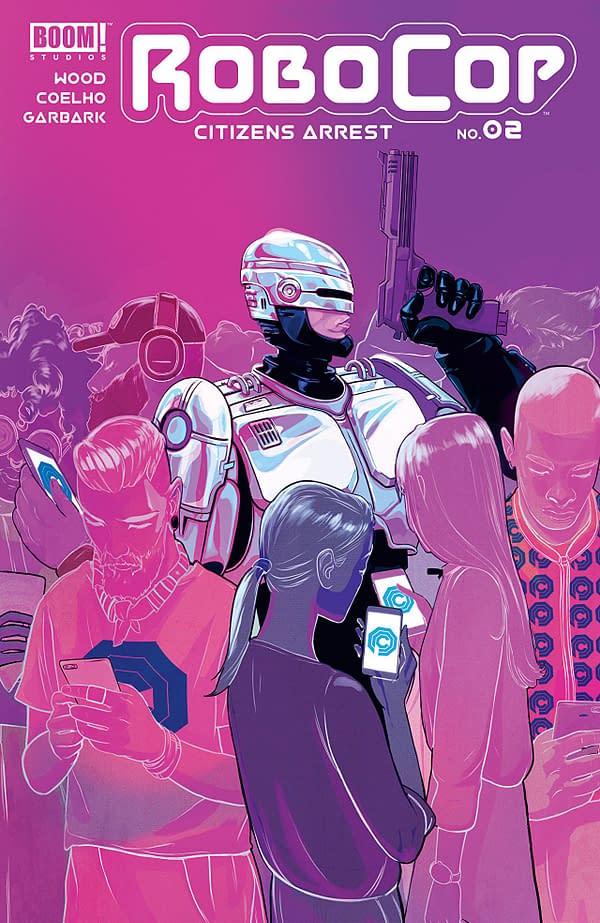 Robocop: Citizen's Arrest #2
Brian Wood, Jorge Coelho, and Doug Garbark's first issue for the new era of Robocop was interesting while serving as interesting social satire in the same vein as the original film. One can hope that streak can continue, and this book should be worth checking out.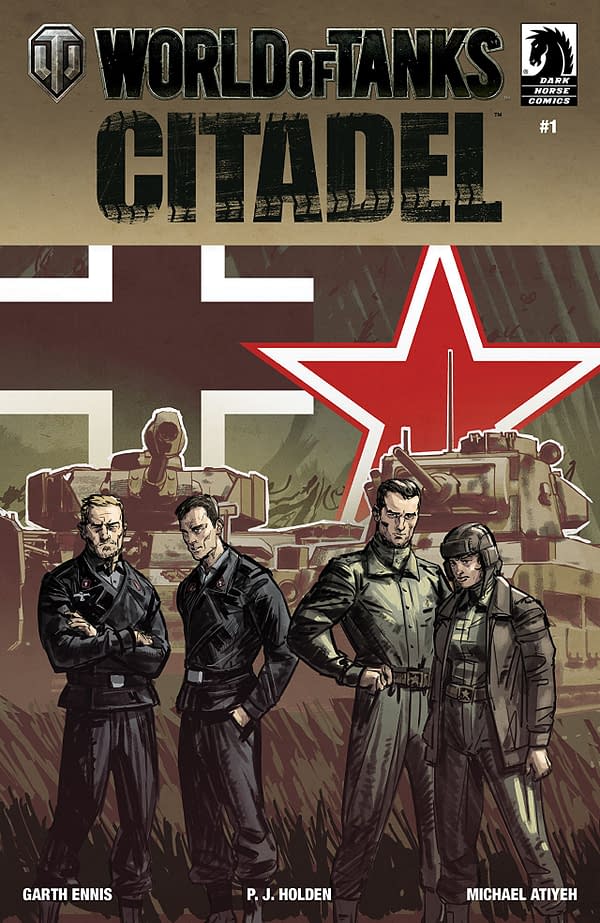 World of Tanks: Citadel #1
I'm no fan of World of Tanks (just not my kind of game), but Garth Ennis is writing this. That's not generally the kind of place I'd expect to see Mr. Ennis, so I'm curious what this book is going to turn out to be. Artist PJ Holder and color artist Michael Atiyeh join this WW2 tale from Ennis.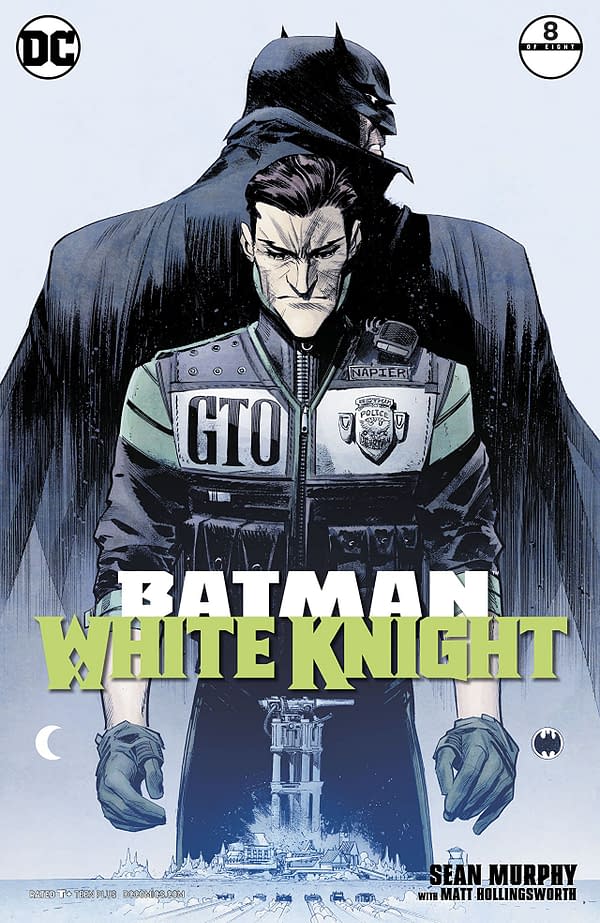 Batman: White Knight #8
I missed the boat on this book, but Sean Murphy's Batman: White Knight reaches its finale with a showdown between Jack Napier and the Batman for the fate of Gotham. This one has been critically acclaimed, and should you want to check out its final installment, it comes out this week.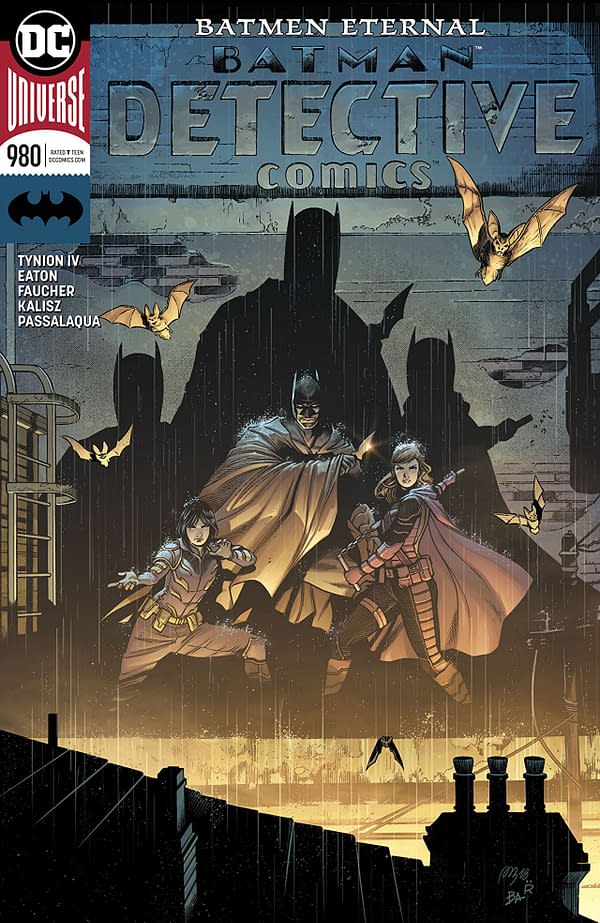 Batman: Detective Comics #980
Batman, Orphan, and Spoiler are on their own against a Gotham overrun by Omacs led by a possessed Red Robin. This should contribute to a compelling final act for James Tynion IV's Detective Comics run. These past few issues have been interesting, and one can hope it will continue to get better.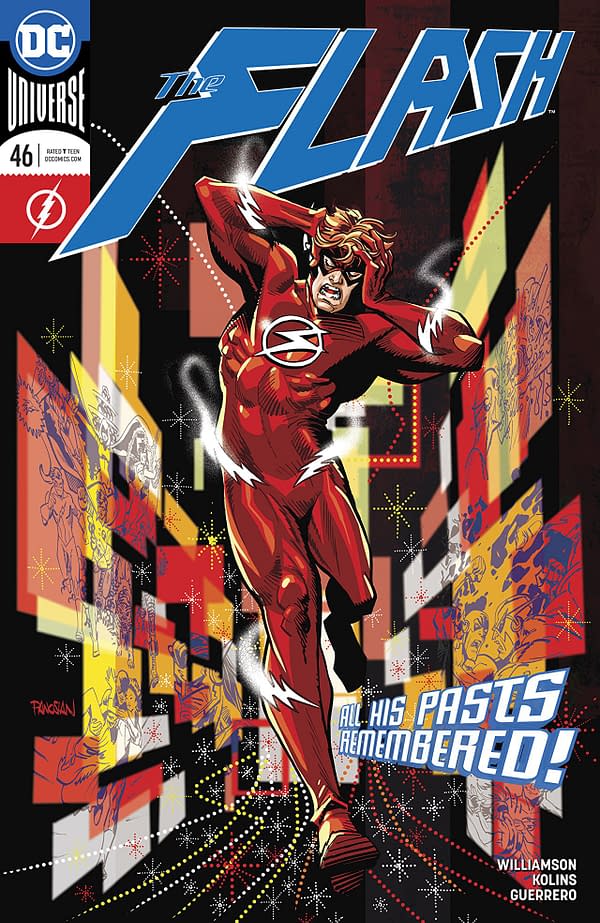 Flash #46
Flash War approaches, and Flash #46 is the final issue before the war between Barry and Wally. I've had my issues with this series, but perhaps this arc will make for a good event. I can't deny that a rivalry will between the two Flashes is an intriguing premise. Plus Professor Zoom is back.
Hal Jordan and the Green Lantern Corps #44
The Darkstars have put an ultimatum before the Green Lantern Corps. The Darkstars are the new law, and the Corps will be safe so long as they stay out of the way. I've praised Robert Venditti's Hal Jordan and the Green Lantern Corps #44 many a time. Read it.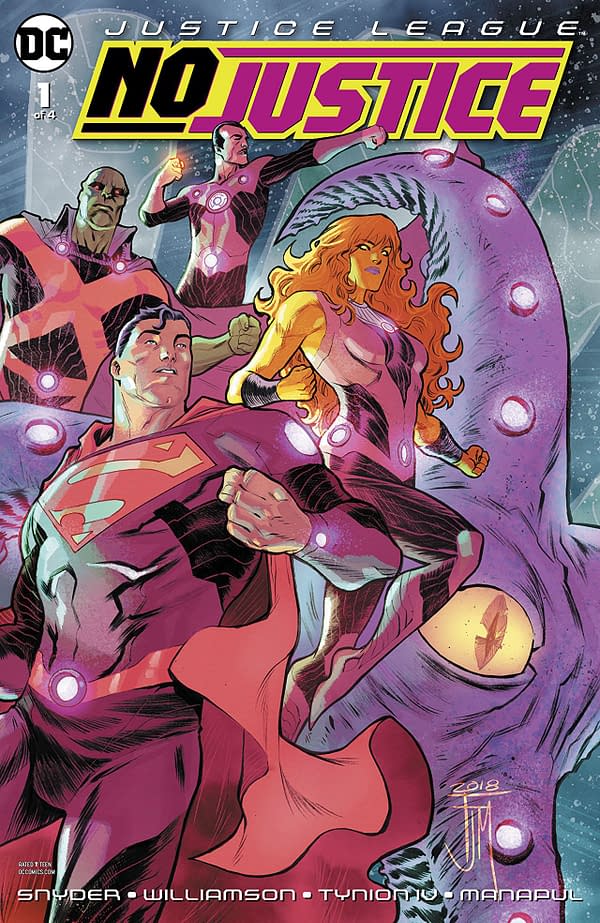 Justice League: No Justice #1
A slew of DC's most prolific creators, Scott Snyder, James Tynion IV, Joshua Williamson, and Francis Manapul, put together a Justice League epic across the DC Universe, protecting it from the dramatic changes resulting from Dark Nights: Metal. The League has split into four groups, among which are villains like Starro the Conqueror, Sinestro, and Deathstroke, to accomplish this task.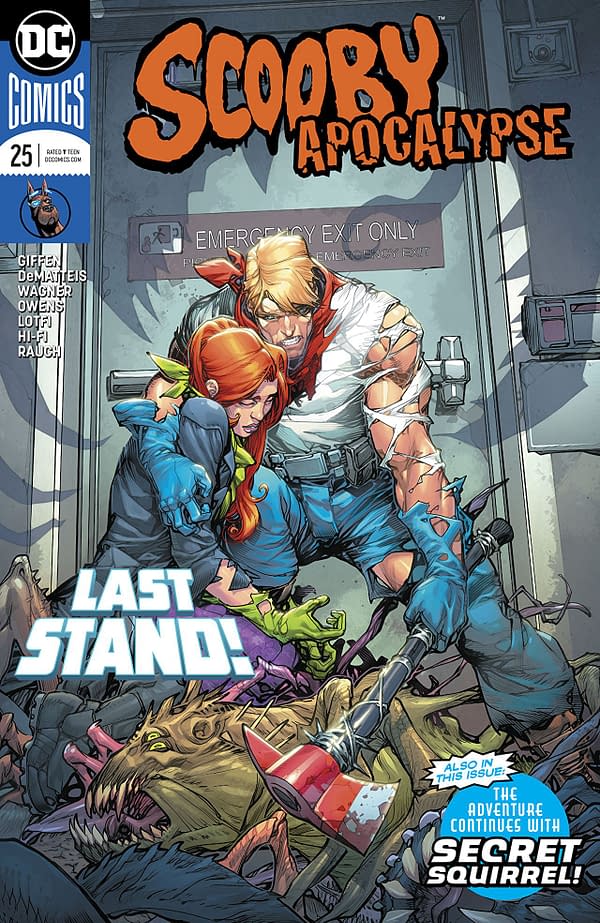 Scooby: Apocalypse #25
I'm not usually interested in this end of DC's publishing, but apparently Freddy is going to die in this issue. They're advertising it. A member of the Mystery Gang's days are numbered. Let's see how this shakes out.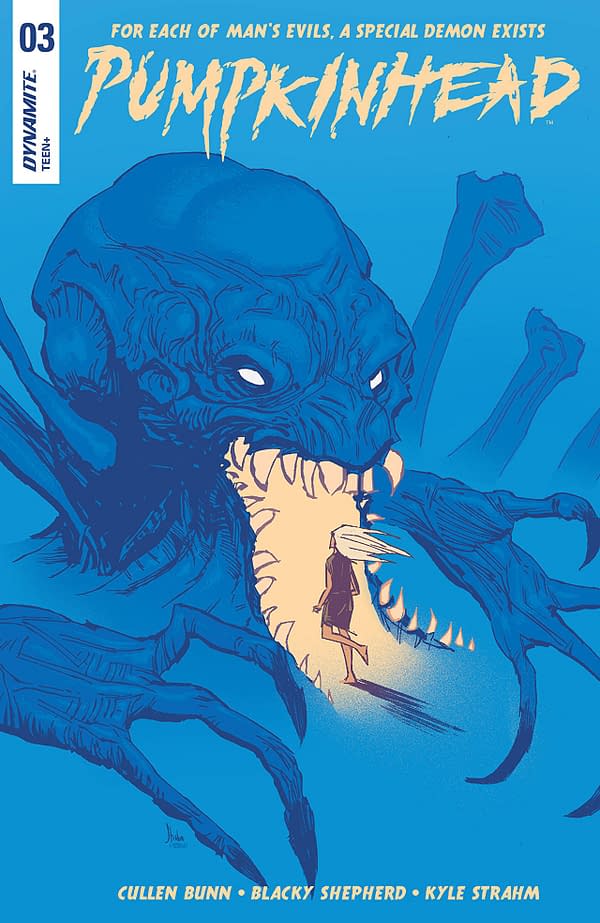 Pumpkinhead #3
The first two installments of Cullen Bunn and Blacky Shepherd's Pumpkinhead has been a delight for fans of B-Movie horror and gore. The demon Pumpkinhead has been let loose, and the blood will only accumulate in the issues to come.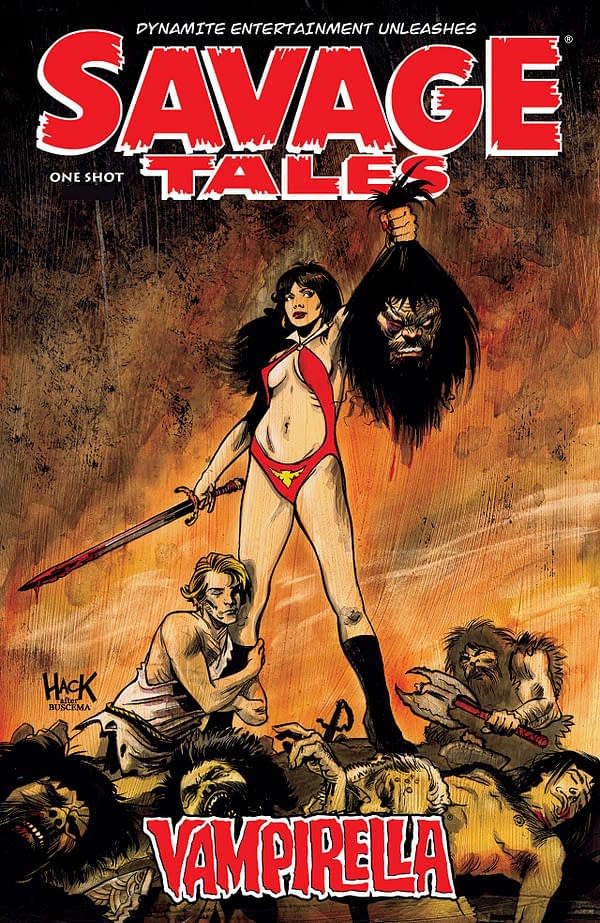 Savage Tales: Vampirella One-Shot
Dynamite is putting out a Vampirella One-Shot putting her in a barbarian setting. This one comes courtesy of Erik Burnham and Anthony Marques. This mashup of Vampirella and swords-and-sorcery sounds like a fun read.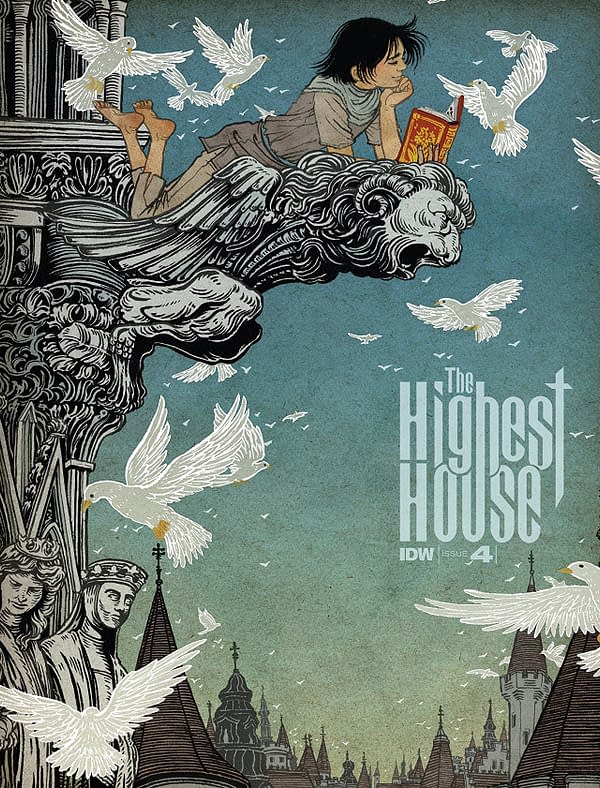 Highest House #4
Highest House has been an incredible miniseries, and we are past the halfway point of the series. Obsidian has began exerting his will upon the young Moth, and the two have begun to fight against one another. Mike Carey and Peter Gross have done some fantastic work with this book, and I look forward to seeing how it ends.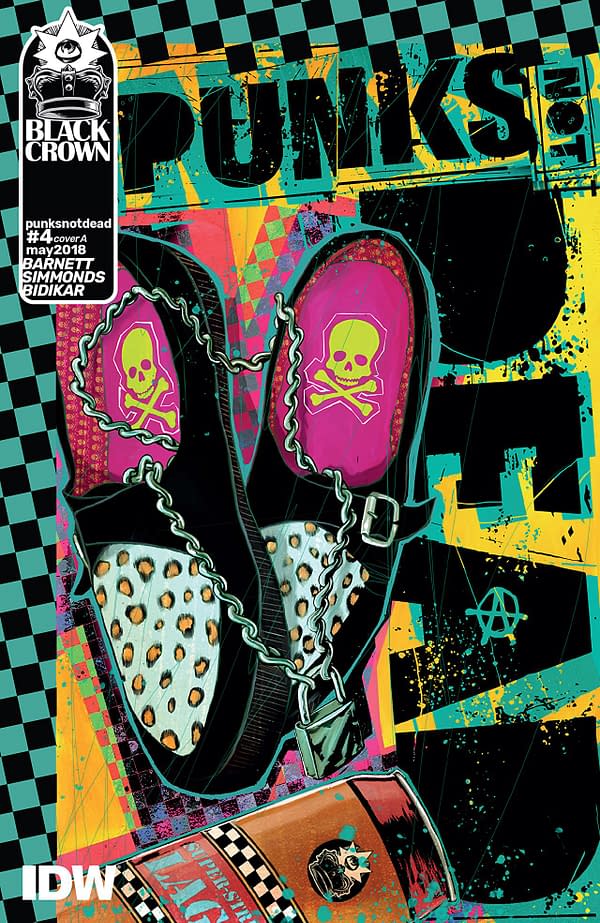 Punk's Not Dead #4
David Barnett and Martin Simmonds's Black Crown title has been kicked up a notch with bizarre events began closing in on Fergie. In this issue, he finally begins to understand why Sid has been attached to him — through Twitter of all places. This should make for a good issue.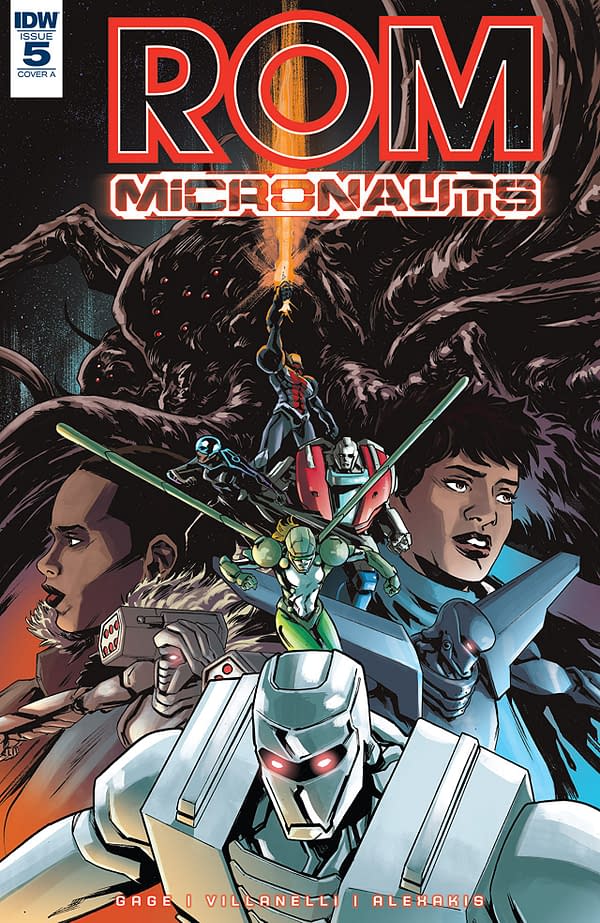 Rom and the Micronauts #5
Christos N. Gage and Paolo Villanelli have been running a ROM and the Micronauts series through IDW which set the Micronauts against the Dire Wraiths and their Goddess. I've missed out on this one myself, but Gage is a good writer and the Micronauts are frigging cool.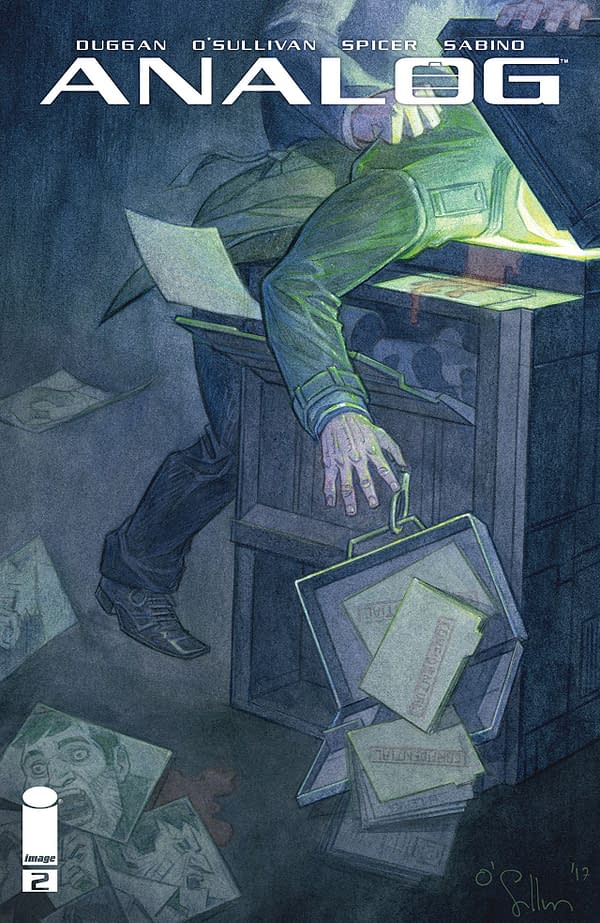 Analog #2
Gerry Duggan, David O'Sullivan, and Jordie Bellaire made a hell of a start with Analog #1, which delivered a world where information is forced back into paper form due to privacy on the internet having disappeared… thanks to our hero, Jack. The main character is fun to follow, and the world has an interesting premise. I'm hooked and look forward to see where it's going.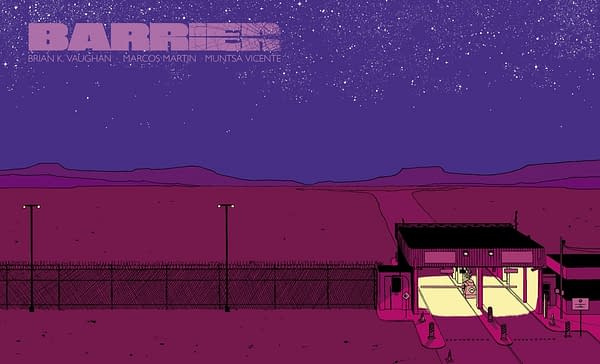 Barrier #1 and #2
Brian K. Vaughan, Marcos Martin, and Muntsa Vicente released Barrier online followed by a Free Comic Book Day release. This series focuses on illegal immigration and the complexities therein. If you didn't pick up the FCBD installment, the first issue is being given a special edition release accompanied by the second issue.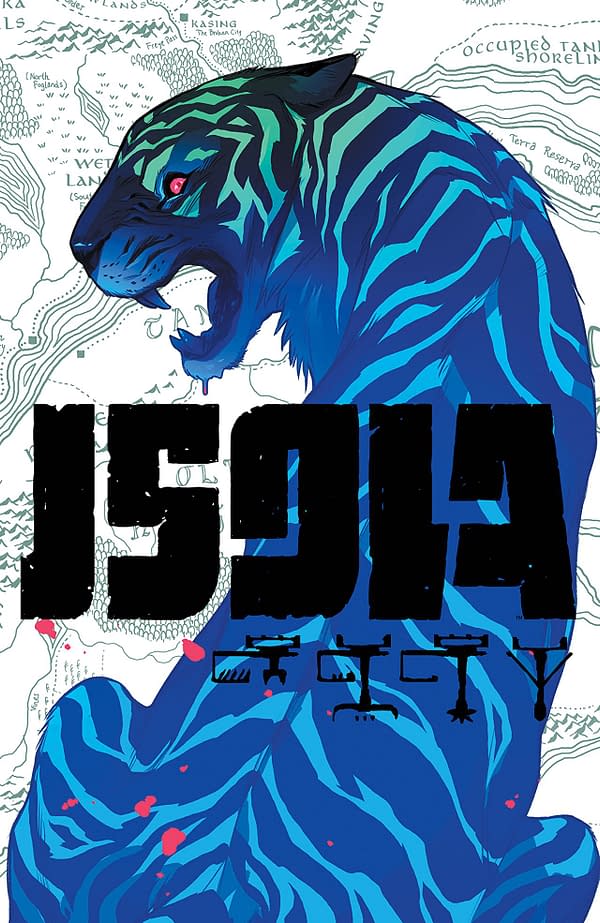 Isola #2
Isola continues its tale with Captain Rook continuing to protect her queen, in the form of a tiger, from hunters. The first issue was a gorgeous and atmospheric read; here's hoping Brenden Fletcher, Karl Kerschl, and MSASSYK will keep up the good work this week.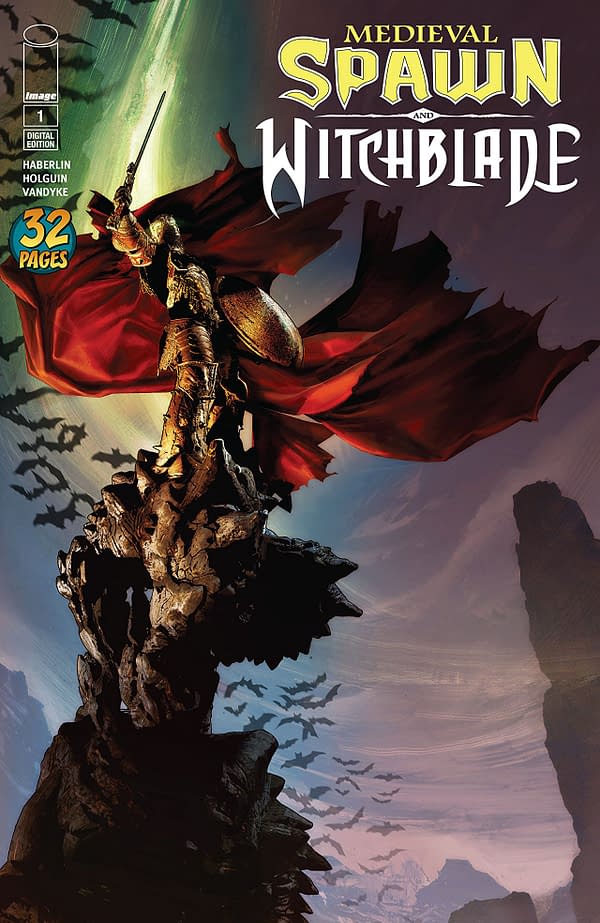 Medieval Spawn and Witchblade #1
The Medieval incarnation of Spawn teams up with Witchblade for the first time in 20 years. Brian Haberlin and Brian Holguin bring this Image Comics event together.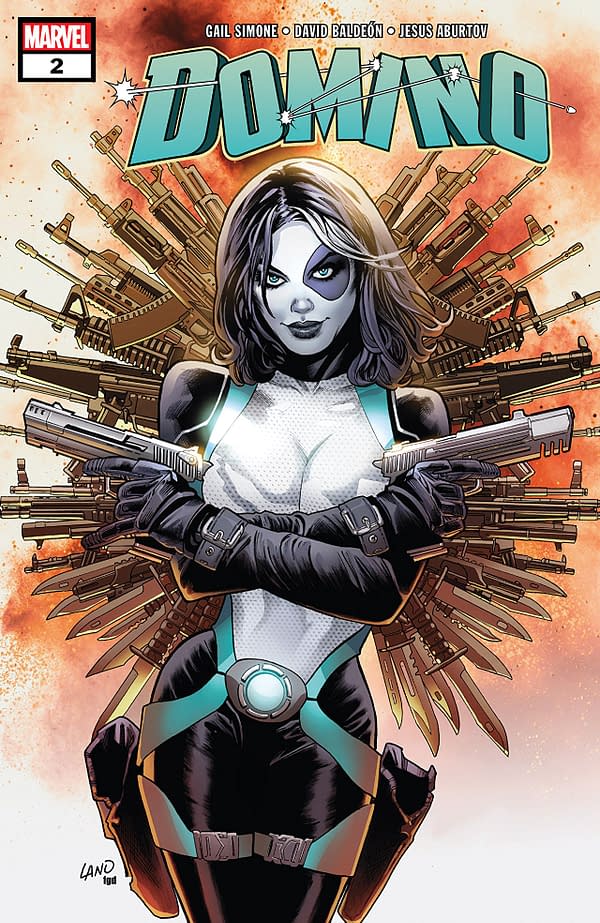 Domino #2
Gail Simone and David Baldeon kicked ass with the inaugural issue to Domino's new series. It provided a lot of fun while diving into Domino's luck abilities. Also, she has a puppy now!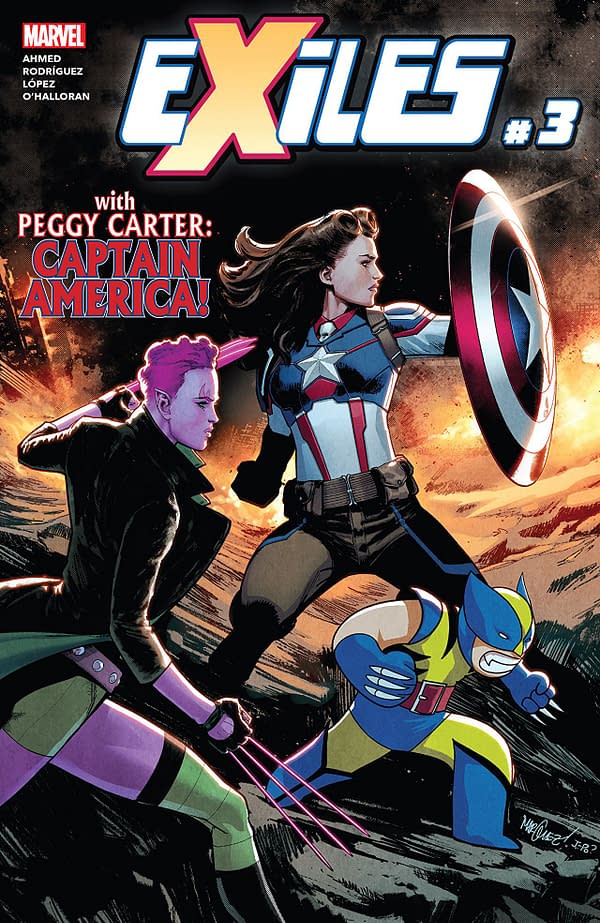 Exiles #3
The Exiles team up with Peggy Carter, aka Captain America, in another time and place. This idea is frigging awesome, but it is off-putting that the ComiXology page lets you know that the concept is from one of Marvel's mobile games. That said, my excitement isn't killed. Saladin Ahmed and Javier Rodrigeuz have put together a wonderful comic here, and I trust them to present this character well.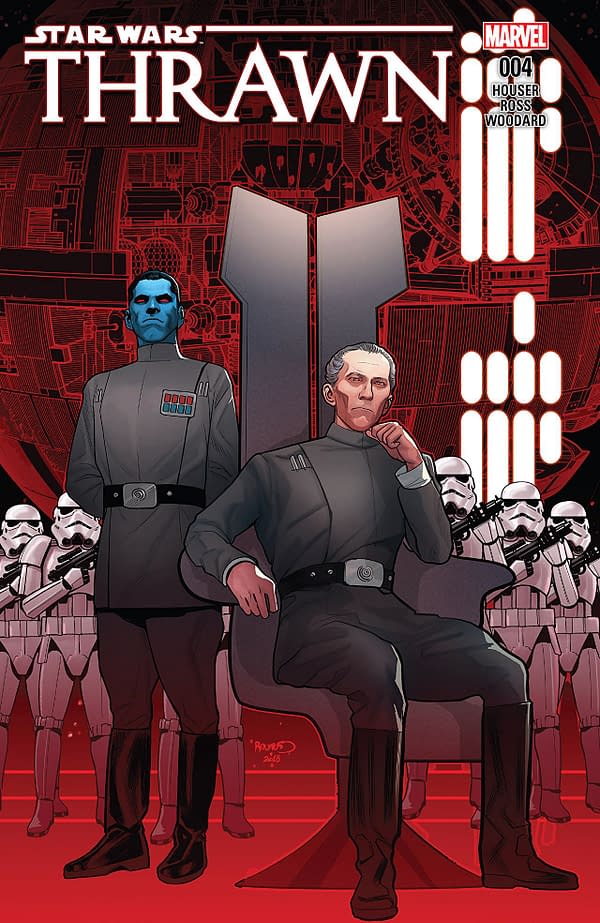 Star Wars: Thrawn #4
Thrawn and Eli Vanto chase after a criminal called the Nightswan on behalf of the Empire. Thrawn's path to Grand Admiralty continues. Plus, Grand Moff Tarkin shows up, which is always awesome. Jody Houser and Luke Ross have adapted this to comic in a compelling fashion, and I expect this to be a great issue.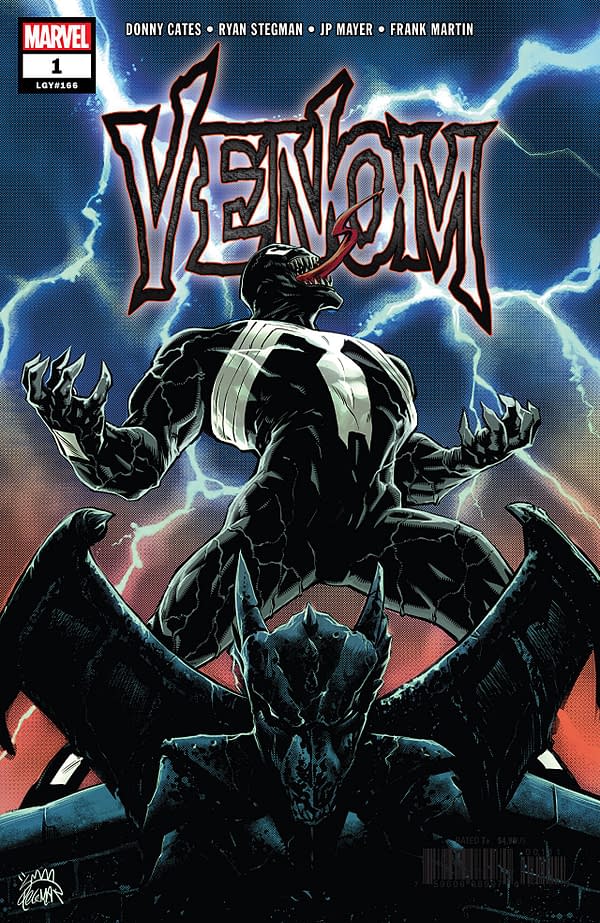 Venom #1
Venom begins anew under Donny Cates and Ryan Stegman, and Eddie Brock and Venom attempt to protect New York from an ancient evil awakening under the city. It's sad to see Mike Costa go, but let's hope this new book will live up to the previous series.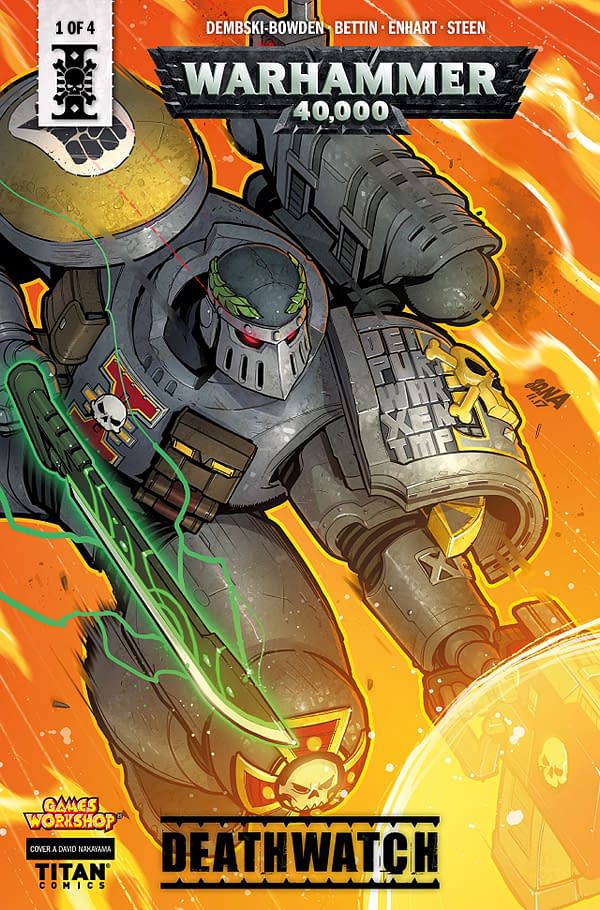 Warhammer 40000 Deathwatch #1
Titan Comics starts off another Warhammer 40000 miniseries under Aaron Dembski-Bowden and Tazio Bettin. Deathwatch has the titular brigade of Space Marines protecting humanity from Xenos.
* * * * *
That's it for another week. As always, expect reviews for these in the coming days, and I hope everyone found something new to read.