Posted in: Collectibles, Games, Hasbro | Tagged: agent ross, ant man, erik killmonger, groot, HRL, marvel, Marvel Legends, mcu, rocket raccoon, scarlet witch, stinger, target, teenage groot, thor, toys r us, vision
---
Even More MCU Marvel Legends on the Way as Collectors Scramble to Keep Up
Marvel Legends are taking over the toy sections of stores. Even more exclusive two and three packs have been announced today, mostly MCU related. These are on top of the latest waves of figures in the Deadpool and Spider-Man lines, the two waves of Avengers: Infinity War figures announced yesterday, Mr. Fantastic hitting Walgreens, the Ultimate Riders series with Ghost Rider and Black Widow on motorcycles, the Walmart exclusive Thanos, the MCU 10th anniversary line, and probably some others that I am forgetting.
Uncle, we all cry uncle. Not really, though — we want as many figures as they want to give us. With that in mind, let's take a look at the newest figures everyone will be tracking down.
Toys 'R' Us is getting a couple exclusives, starting this weekend with the release of Infinity War versions of Scarlet Witch and Vision. Vision looks awesome, even if he is just a repaint. If you didn't get the first release of Scarlet Witch, this is a chance to get her as well.
The coolest exclusive here is also at TRU, a three pack of Rocket, Thor with his sweet eyepatch, and teenage Groot! That Thor is his 4,198 Legends figure now (approx.), but the figure itself looks cool. This one is all about teenage Groot. That may be the best figure they revealed today for his expression alone.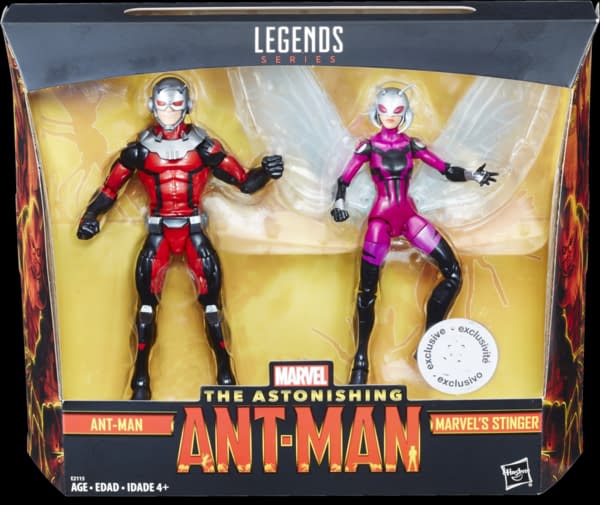 The last one for TRU is a comic Ant-Man and Stinger pack. I am very happy to get a Cassie figure; she looks great. The clear wings look really sharp.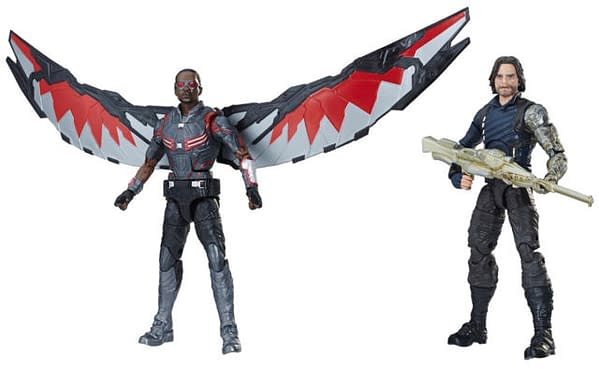 Target is getting two different exclusives, the first being an Infinity War set of Falcon and the Winter Soldier. I am liking that new metal arm, Buck.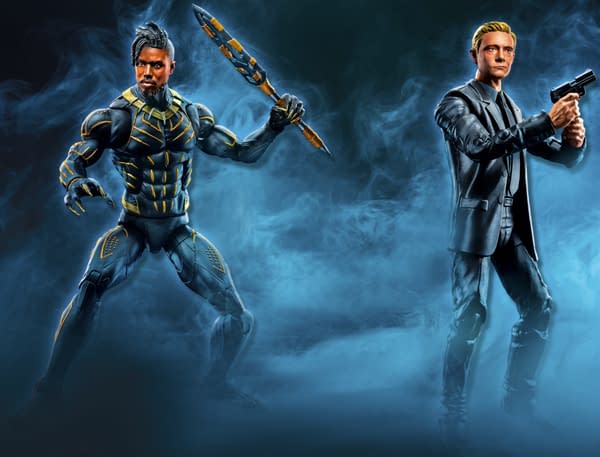 And finally the last Marvel Legends exclusive pack at target is a Black Panther pack with a unmasked version of Erik Killmonger and Agent Ross. The Target packs will also come with pieces to build a Stan Lee figure.
Keep an eye out this weekend for the Scarlet Witch and Vision pack. The rest will be out in the summer.
---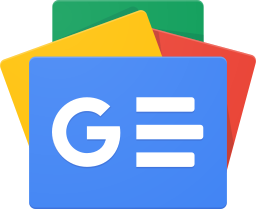 Stay up-to-date and support the site by following Bleeding Cool on Google News today!