"Untitled Goose Game" is Waddling Its Way to PlayStation 4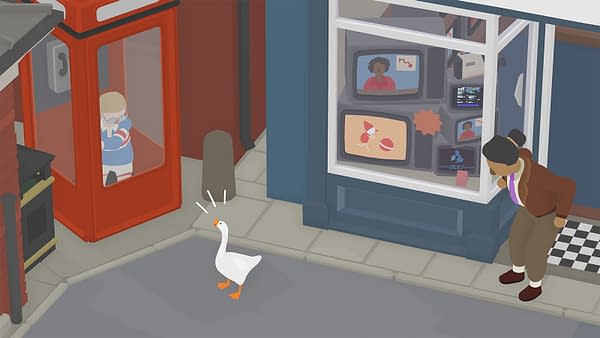 Love toddling around as the surly goose from Untitled Goose Game? Wish there were another console you could play it on? Your wish has been granted.
During today's PlayStation State of Play presentation, Untitled Goose Game was unveiled to be coming to PlayStation 4 on December 17. It's going to bring all the fun of being a right jerk to basically everyone you meet to a console where the controller also flashes orange when you honk. Sounds pretty fun, right?
The game will launch on PlayStation 4 for $19.99, but it'll be part of a launch special that takes $5 off and makes it just $14.99 if you've yet to buy it.
But the PlayStation 4 isn't the only place Untitled Goose Game is headed. You can also catch it making its way to Xbox One as part of the Xbox Game Pass program. Now you have no excuse to not pick up a radio and heave it into a waterfall.
If you've already been enjoying Untitled Goose Game, let us know if you'll be picking it up on another platform. It's really a game you can't have too many copies of, sort of like Peggle. And if you ever want to see another one, it's probably a good idea to buy as many games as possible to show the developers you're voting with your money. Or something like that.
And you can't deny that it's just fun to be a total, unfeeling psychopath in fine feathered form.