Here Is Where You Can Buy ECCC 2017 Funko Exclusives If You Are Not At ECCC
For most big conventions, Funko puts out a number of exclusive Pops and other lines that they offer, and Emerald City Comic Con is no different. What you may not know is that they "share" the exclusives with select retailers outside of the con nationwide in the US so that those who are not in attendance also have a shot at also picking them up. Without further ado, here is where you can pick up select ECCC 2017 Funko exclusives this weekend (I can confirm these are in stores now, as I stopped on my way to work this morning at my local Hot topic and got both the First Avenger Captain America and the Upside Down Stranger Things two-pack):
Hot Topic:
Pop! Marvel: WWII Captain America
Pop! TV: Stranger Things – Eleven & Barb 2-pack
Barnes & Noble:
Pop! Animation: Peanuts – Peppermint Patty
Dorbz Ridez: Hanna-Barbera – The Great Gazoo
FYE:
Pop! Animation: Scooby Doo – The Creeper
Pop! Star Wars: Muftak
Gamestop:
Pop! Games: Overwatch – Emerald Pharah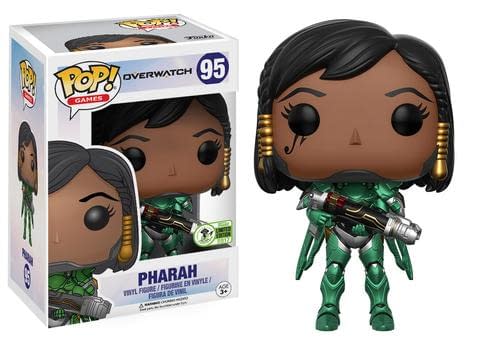 Target:
Pop! Animation: Rick & Morty – Buff Rick & Summer 2-pack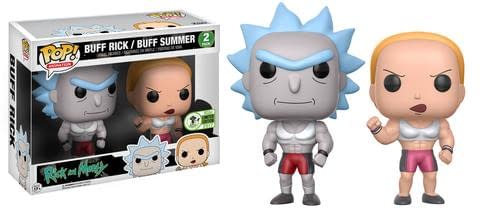 Toys R Us:
Dorbz: Green Arrow & Black Canary 2-pack Walmart:
Pop! Animation: Looney Tunes – Michigan J. Frog Dorbz: Seattle Freddy Funko
Dorbz: Spastik Plastik 3-pack
Pop! Funko: El Diablo (Green Suit)
Pop! Funko: T-Bone (Green)
Pop! Hanna-Barbera: Blue Falcon
Pop! Hanna-Barbera: DynoMutt
Pop! Muppets: Superhero Kermit
Pop! Rides: Hanna-Barbera – Hong Kong Phooey
Happy hunting everyone!