 Welcome to This Day in Pop Culture History, a daily look at important events, birthdays, and other oddities in pop culture! History is important, and we aim to educate here at Bleeding Cool, so without further ado, here are some things that have happened on February 22:
1861- On a bet, Edward Payson Weston leaves Boston to walk to the inauguration of President Lincoln. Click that link, it is one of the more interesting stories I have read in awhile.
1980- The US beats the USSR in hockey at the Olympics, known as "The Miracle on Ice".
1990- Milli Vanilli win the Grammy for Best New Artist, which is later returned after they admit to not performing the music on their album.
2006- The largest cash robbery in British history, The Securitas Depot Robbery, continues, wrapping up in the early hours of this morning.
Today in gaming, we had Gran Turismo 4 (2005), Bulletstorm (2011), Killzone 3 (2011), Xenogears (2011), and Borderlands: Game of the Year edition (2014). I'm sure our resident BC Gaming correspondent Maddie Ricchiuto has something to say about these.
Borderlands was fun, I will give it that. The posters were pretty damn cool as well. Xenogears, oh man Squaresoft. Xenogears was the unholy matrimony of JRPGs. If you ever wanted to know what a Japanese game made by the ghosts of Freidrich Neitzsche, Sigmund Freud, and Carl Jung would be;play Xenogears.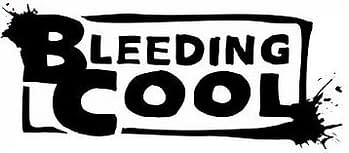 Today in Bleeding Cool history, in 2011 Rich Johnston wrote a great remembrance of the late, great Dwayne McDuffie.
Today's Birthdays include President George Washington (1732), Don Pardo tv personality (1918), Edward Gorey artist/author (1925), Julius Erving athelete (1950), Kyle MacLachlan actor (1959), Steve Irwin nature expert/activist/tv personality (1962), Jeri Ryan actress (1968), Thomas Jane actor (1969), Drew Barrymore actress (1975)
We lost two very different but very important artists today, as we remember Andy Warhol (1987) and Chuck Jones (2002).
Lets look at some videos on these two legends. First, Andy Warhol.
And of course, Chuck Jones.
And we close out the day with one of my favorites, Edward Gorey.