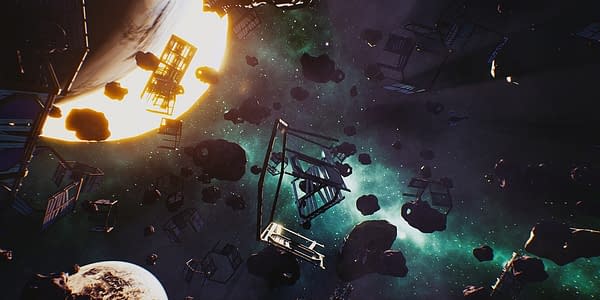 Apple Arcade just added four more games this weekend. You can now jump into Pilgrims, The Bradwell Conspiracy, RedOut: Space Assault, and Nightmare Farm now. Here's a bit about what you can expect from each game.
Apple seems to have forgone any big fanfare surrounding the new additions, but there's definitely worth playing. Amanita Design, the same minds that brought you Machinarium, created Pilgrims. It's an odd, unique-looking "playful adventure game." You'll explore an in-game world to make new friends, complete their "little stories," and find what sounds like a myriad of different solutions. Pilgrims is also available now on PC.
Bossa Studios' The Bradwell Conspiracy is a first-person puzzle adventure where you need to escape the Stonehedge Museum. Trapped in an underground area, you and your partner must work together to figure out how to escape. There's just one problem: you must communicate through photos with your partner only. Aside from being added to Apple Arcade, The Bradwell Conspiracy will also be coming to PlayStation 4, Xbox One, Nintendo Switch, and PC.
RedOut: Space Assault is a tactical space shooter. You'll jump into the cockpit of a Super Orbital Recon Fighter charged with flitting around through space and taking down enemies. Don't worry as there will be plenty of dogfighting involved. You can also pick up the game on PC soon, though there isn't a release date currently.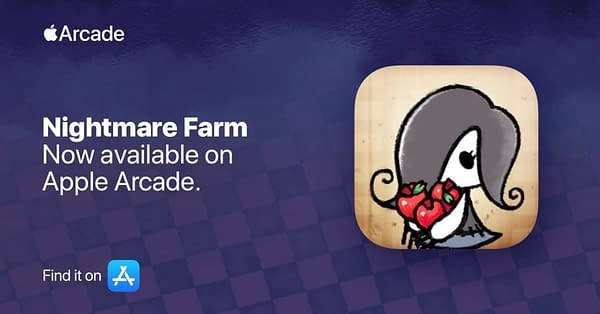 Finally, Nightmare Farm is the latest game from the minds that brought you Neko Atsume: Kitty Collector. It looks like, this time around, you'll have weird characters visiting your farm. You'll attract them by feeding them and offering them toys. But this time around, it looks like you have a farm to grow things in as well. This game looks like a mobile exclusive.
For Apple Arcade subscribers, it looks like you've got a full week ahead of you trying all these new games out. Which one do you plan to jump into first?