Marvel Legends Venom Wave Coming This Fall
Marvel Legends is being invaded by the symbiotes. A full wave of Venom figures will hit stores this fall, featuring four of the symbiotes in all of their glory. A couple of long-requested figures will join them too. Collect them all and you can build a hulked-out monster version of Venom!
Of the four symbiotes, I have to say my favorite here is Scream. Never in a million years did I think that I would get a figure of her. They seem to have really nailed the colors, and I love the "hair". Poison is lame to me, though I see why he is included. I would have done Toxin personally, but oh well. The Venom looks better with the Brock head exposed. And this Carnage figure will be the hard to get one of this wave. Man, did they NAIL this figure. The Cletus Kasady head looks perfect, to go along with the sinister look for the symbiote itself. Just stellar work there.
Typhoid Mary gets a Marvel Legends figure! I like it, but it kinda just looks like Mary Jane ready to go to a punk rock show. She should prove popular with collectors. Another figure I always thought would see the day is finally coming, as we get Spider-Ham in the six-inch scale. The only thing this figure really requires is a cool headsculpt for me, and they got it right.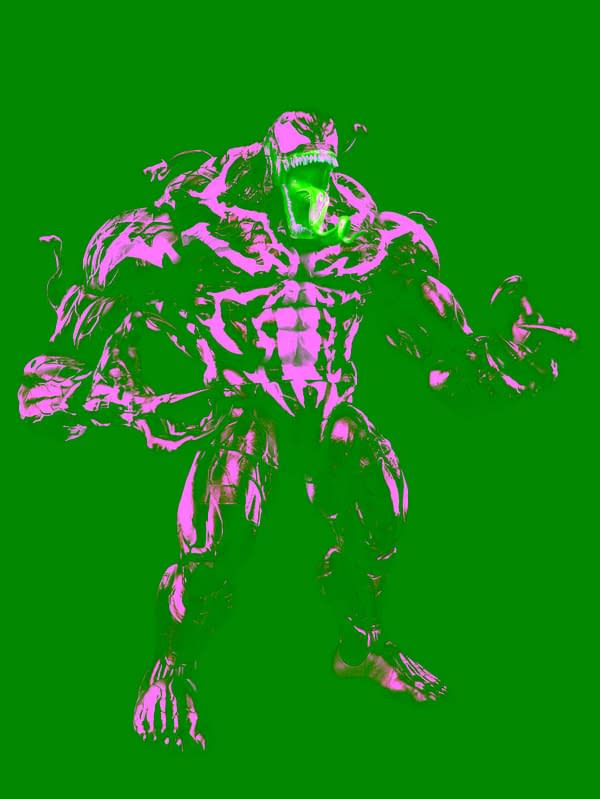 Collect all of the Marvel Legends Venom wave to build a really angry super version of Venom. When I first saw the pic of this one I didn't like it. But every time I look at it I see more detail, and it's growing on me. That head sculpt is insanely cool, and the claws for fingers and sharp toes really put it over the top. Maybe not the most inspired choice, but cool nevertheless.
These will hit stores in time for the Venom film to hit theaters, and they have the potential to be a really tough get at retail. Preorders will be a must with this wave. We will let you know when they go live.