Hot on the heels of our first teaser for Todd Phillips' upcoming Joker film for Warner Bros. Pictures starring Joaquin Phoenix as a very different Clown Prince of Crime- a blast from the late 80's television past. Once upon a time ago, there was a CBAS tv series called Superboy, that ran from 1988-1992. In first season episode 20 "Little Hercules" (there are actually 100 episodes total of the show), main characters Clark (John Newton) and TJ (Jamie Calvert) visit a young high school genius named Billy Hercules (Leaf Phoenix, aka Joaquin) who has been offered a scholarship by Shuster University. Clark befriends the boy, with whom he can relate as both are different and out of place.
There is a dream sequence that takes place, and Phoenix (who looks almost EXACTLY like his brother River Phoenix during this time) dons a supersuit reminicent of Helen Slater's Supergirl costume.
It's kind of adorable, in sort of a cringe-worthy way.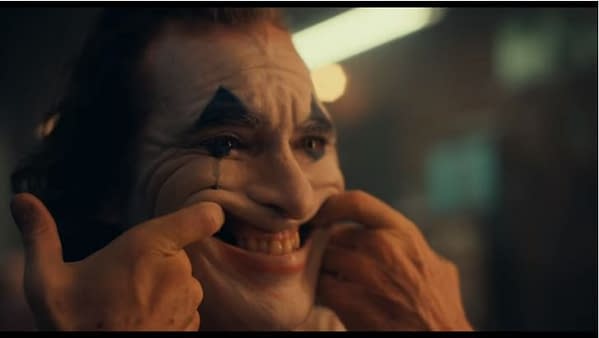 Phillips' Joker is set to hit theaters on October 4th 2019.
Enjoyed this article? Share it!