Diamond Select Toys have revealed a few of the Marvel related items they will be debuting at this weekend's New York Toy Fair. These four items represent some of the more successful lines they produce, including Marvel Select figures, Gallery PVC, and their premier statue line. Check out all four reveals below, and keep it locked here all weekend for on the ground reports from New York Toy Fair!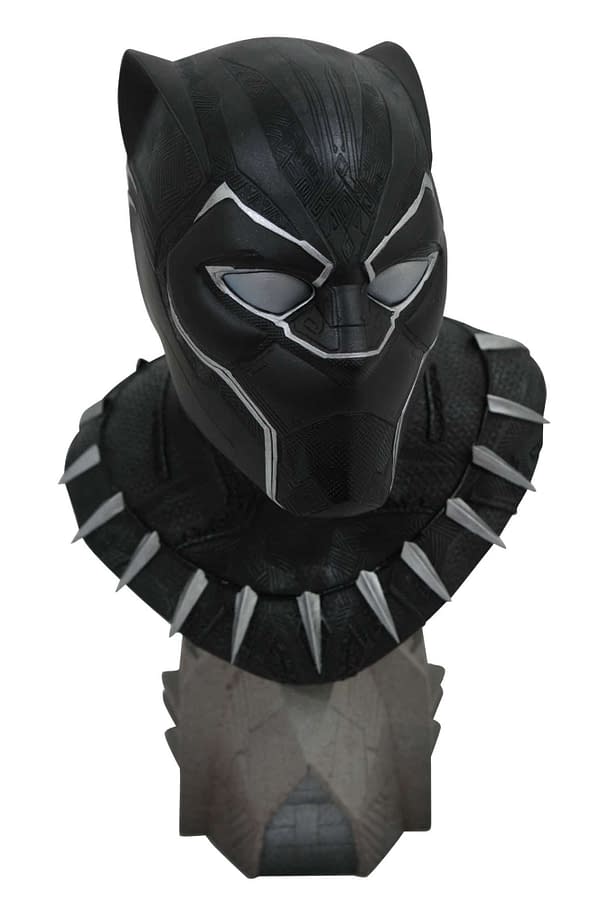 Legends in 3D Movie Black Panther 1/2 Scale Resin Bust
A Diamond Select Toys release! Hail to the king! T'Challa, the Black Panther, assumes his place in the pantheon of Legends with this regal half-scale bust! Measuring approximately 10 inches tall, this resin bust is limited to only 1,000 pieces, and comes packaged in a numbered box with a hand-numbered certificate of authenticity. Designed by Joe Allard, sculpted by Rocco Tartamella!
SRP: $150.00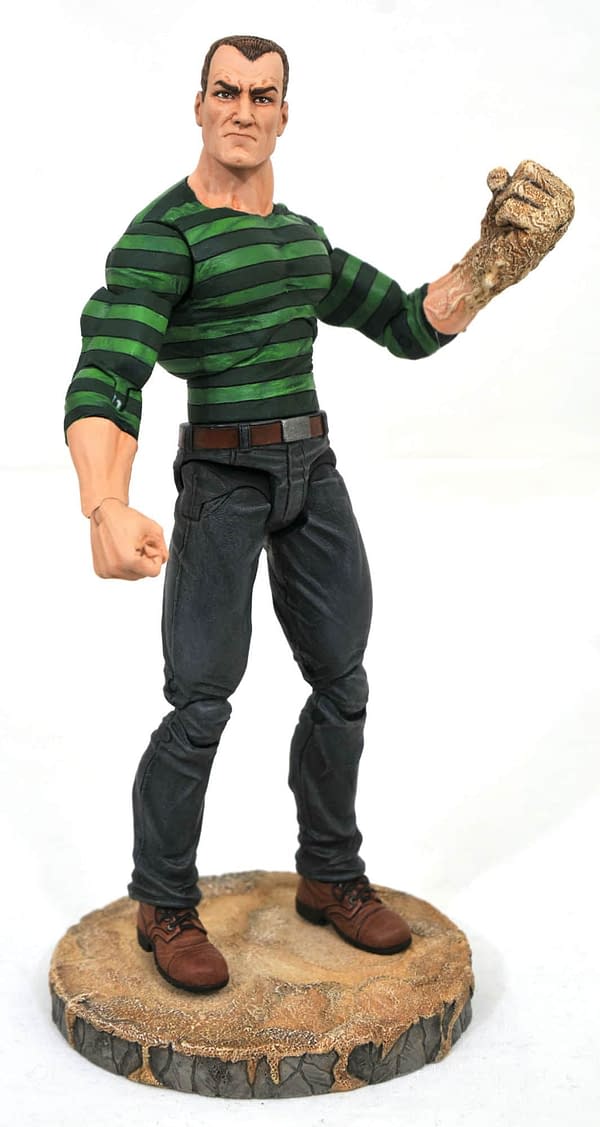 Marvel Select Sandman Action Figure
A Diamond Select Toys release! Time for lights-out! The Sandman is coming, and he's got the sand to take on Spider-Man — and all of the heroes in your Marvel Select collection! Wearing his classic striped shirt, Flint Marko features legs that can change to a tower of sand, and interchangeable sand fist, claw, and spiked mace pieces! Measuring approximately 7 inches tall, he comes packaged in display-ready Select packaging. Designed by Eamon O'Donoghue, and hand-sculpted by Jean St. Jean!
SRP: $29.99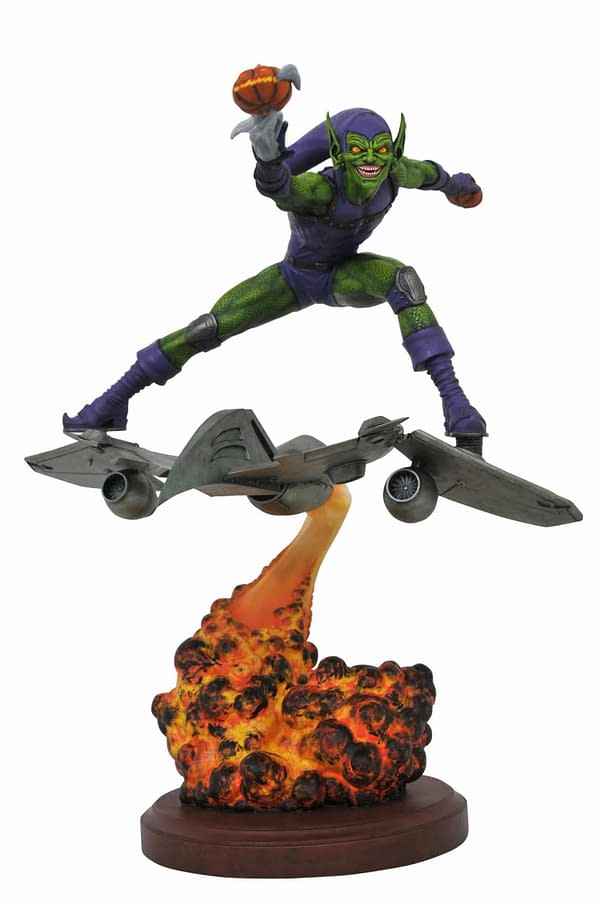 Marvel Comic Premier Green Goblin Resin Statue
A Diamond Select Toys release! Spider-Man's ultimate foe gets the ultimate statue! The Green Goblin stands on his Goblin Glider and throws a smoking pumpkin bomb in this approximately 1/6 scale sculpture. Hand-sculpted by Clayburn Moore based on a design by Yuri Tming, this resin statue is limited to only 3,000 pieces, and each comes with a certificate of authenticity in a full-color box.
SRP: $150.00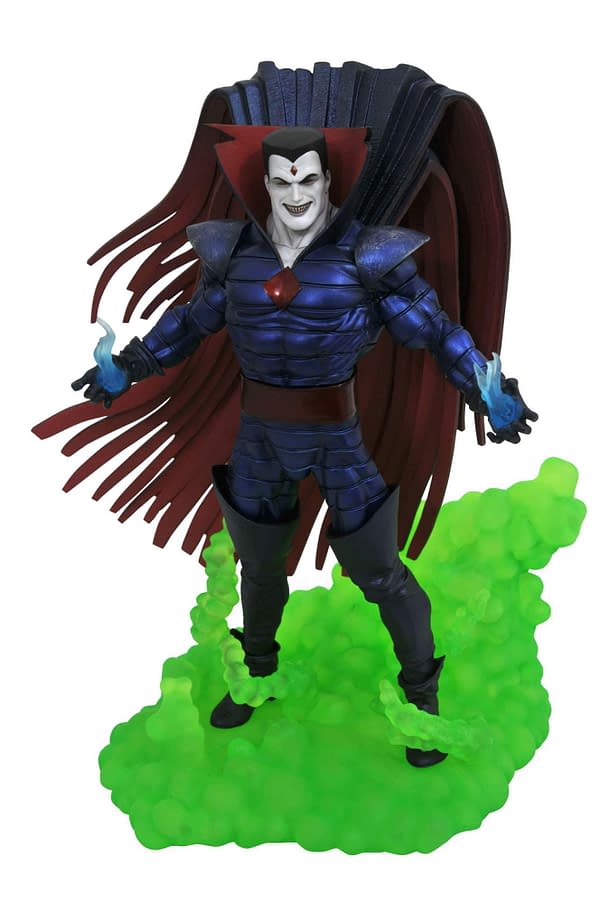 Marvel Comic Gallery Mr. Sinister PVC Diorama
A Diamond Select Toys release! One of the most sinister of X-villains joins the Marvel Gallery line of PVC dioramas! Standing approximately 10 inches tall in a cloud of green smoke, this sculpture of the X-Men foe known as Mr. Sinister is made of high-grade plastic and features detailed sculpting and paint applications. He comes packaged in a full-color window box. Designed by Caesar, sculpted by Alterton!
SRP: $49.99
Enjoyed this article? Share it!