 Welcome to This Day in Pop Culture History, a daily look at important events, birthdays, and other oddities in pop culture! History is important, and we aim to educate here at Bleeding Cool, so without further ado, here are some things that have happened on February 27:
1939- Borley Rectory, known as the most haunted house in England, burns down.
https://www.youtube.com/watch?v=MLu064xQFCU
1980- I Will Survive by Gloria Gaynor wins the only Grammy in history for Best Disco Recording.
1987- The NCAA gives its "Death Penalty" to the SMU football program.
Today is gaming history, Legend of Zelda: Oracle of Ages and Legend of Zelda: Oracle of Seasons were released for the Game Boy Color in Japan (2001), EOE: Eve of Extinction (2002), Super Princess Peach (2006), Killzone 2 (2009). Not man y people seem to remember EOE, do you Maddie Ricchiuto?
I think I'd have go question anyone who did remember EoE, to be honest. Pretty solid day in Nintendo history though.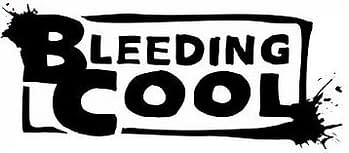 Today in Bleeding Cool history, in 2014 Rich Johnston gave us a round-up of news, including the original art from the first appearance of Wolverine being found.
Today's Birthdays include John Steinbeck author (1902), Elizabeth Taylor actress (1932), Jeff Smith cartoonist/creator of Bone (1960), Donal Logue actor (1966), Chelsea Clinton journalist/philanthropist (1980), Josh Groban musician (1981), Kate Mara actress (1983)
Also: Happy International Polar Bear Day! Two Years ago, Leonard Nimoy passed away. Here is a great commencement speech he gave in 2012.