Toy Fair New York: McFarlane Toys Goes to the Upside Down With Stranger Things
It is an interesting time to be a fan of McFarlane Toys. The Walking Dead figure line has be running for years now, the NFL and NBA figures continue to be pumped out, and they are expanding their video game figures offerings. But there were two lines I walked into their booth wanting to get more information on, and I did not leave disappointed.
First up is Stranger Things. I was pretty unimpressed with the first two figures in the line, Hopper and Eleven. Hopper needed upper body articulation, and Eleven suffered from accessory issues that made the figure look ridiculous. I am happy to see that they are listening, and what they had on display did not seem to suffer from those issues. The Demogorgon looks incredible, and full of awesome articulation. There are very few poses you will not be able to get this creature in. Looking past that one, the Punk Rock Eleven looks much improved over the first release, Will and Mike look spot on (and bonus points for posing Will like that in the package), and Dustin and Dart are incredible. The colors there are phenomenally done.
However, the main event hear is the Ghostbusters set. They just seemed to have nailed that one for us Stranger Things fans. All four boys will be in official Busters outfits, with logo patches and even the nameplates on the jumpsuits. There is even a little Dart inside the trap. Detail-wise, its a home run. Hopefully we can get final production run figures that hold up.
The other line I was curious about was their Star Trek offerings. I was happy to see three eras of Trek represented- Original Series, Next Generation, and the new show Discovery. The figures are interesting, as they are some of the first to come on blister cards instead of a box for awhile. They are transitioning away from the box I was told, and the cards for the Trek line look sleek and sharp. I really like the Picard figure, and I love that his Make It So hand is posed perfectly in the package. I am looking forward to getting these.
The big news before the show was that they would be producing Call of Duty figures, and they had some in the display along with new and already available figures from Destiny 2 and Borderlands. They all looked nice, especially the Clap Trap. If you haven't already gotten that one, go get it.
Check out all of the photos below, of all the figures they had on display, including more construction sets from Rick and Morty, Hello Neighbor, and Five Nights at Freddy's.
---
---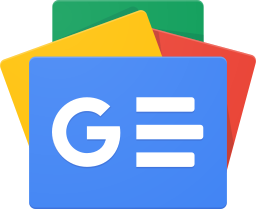 Stay up-to-date and support the site by following Bleeding Cool on Google News today!