BC Toy Spotting: Funko Special! BTS, Endgame, Simpsons, Jaws, and So Much More!
Welcome to the latest edition of BC Toy Spotting! We are in and out of stores pretty much every day, and we figure (ha!) why not show all of our fellow collectors what we are coming across on pegs and shelves. As collectors, we know that staying on top of what is in stores can be almost a full time job, so we are here to help you with your toy hunts and outings. In this special all-Funko edition, we take a look at the plethora of Funko releases that you can find in stores right now. It has been awhile since this many releases have all hit at once, and some bigger waves are heading into stores currently. So let's dive in!
First Up: the new Simpsons wave of Pops is showing up. This is the first Simpsons wave in years, so expect these to fly off shelves. Hopefully this means they will redo the originals.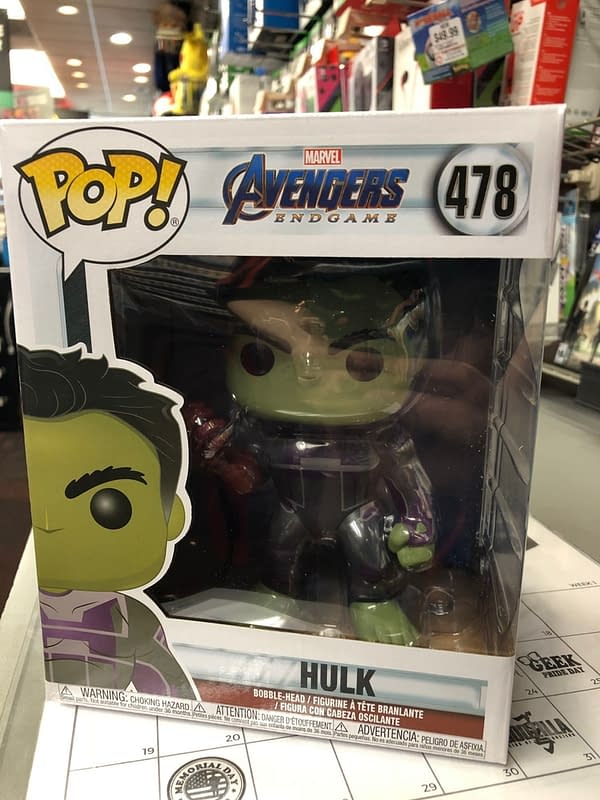 The new Avengers: Endgame wave is hitting stores already, including a new Hulk with the Iron Man Gauntlet on his fist. Dude Thor is out there…
New Jaws and Addams Family waves are hitting stores this week. Gotta get that new Bruce!
New waves of Big Bang Theory, Caddyshack, and Beverly Hills Cop Funko Pops are in stores everywhere.
Aladdin is in theaters later this month, and the Pops are everywhere. Hot Topic even has their exclusive box set in stores right now, along with a Princess Jasmine exclusive.
Pops for Toy Story 4, Secret Life of Pets 2, and the latest Pokemon Funko Pop are all in stores as well. TONS of Toy Story Pops, wow. Two new versions of Betty Boop can be found mostly at Gamestop now.
Besides Pops, new Toy Story 4 Mystery Minis, Rocko's Modern Life cereal, and a new Game of Thrones shirt/Pop set are now in stores. A cool Vynl Alien two-pack celebrating Alien's 40th anniversary can be found most places too.
A bunch of new superhero Pop waves are hitting large as well. Batman '89 and Owlman can be found at Hot Topic and Gamestop, while the new Captain Marvel wave and Spider-Man: Far From Home Funko Pops are hitting hard right now.
Finally: BTS individual Pops are available now. These follow on the 7-pack that is also available at Barnes and Noble.
What are YOU finding in stores right now? Let us know in the comments, or on Twitter using the #BC_ToySpotting