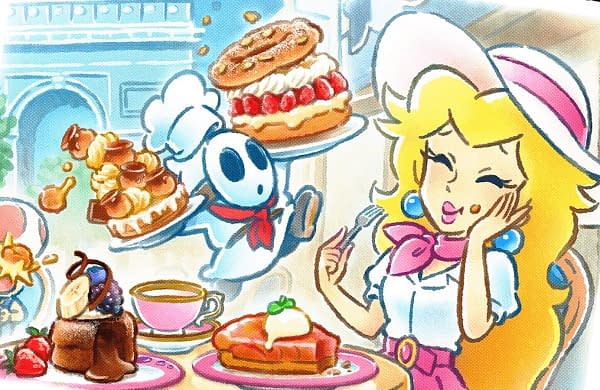 Mario Kart Tour has officially embarked on its latest tour. This time, it's headed all the way to Paris, France.
The cute new locale for the mobile racing game features Peach in her Super Mario Odyssey vacation outfit. That includes a cute pink belted skirt, white blouse, and wide brim hat. Meanwhile Shy Guy is coming along, dressed as a pastry chef.
Vacation Peach and Pastry Chef Shy Guy are just two of the fun additions the event introduced. You can also get Pit Stop Toad for your trouble. The track will also include fun French landmarks like the Eiffel Tower and the Arc de Triomphe. Bring plenty of delicious croissants to munch on.
Mario Kart Tour is based on these rotating events, which change every two weeks. With each tour players can finish 16 cups with new drivers, karts, and gliders to unlock. There's unfortunately no multiplayer just yet, but that's supposed to be coming at a later date.
Right now, it's a pleasant enough game that you can hang out with your favorite Nintendo characters in. It's nowhere near as good as a console Mario Kart, but it's still worth checking out if you have a moment.
Enjoyed this article? Share it!