Marvel Legends The Thing Will Complete the Fantastic Four Soon
Marvel Legends fans- the end is near. The Thing will be coming exclusively to Walgreens in the near future. A couple of packaged pictures are here, and Ben looks like one of the best Marvel Legends figures we may ever get single-packed.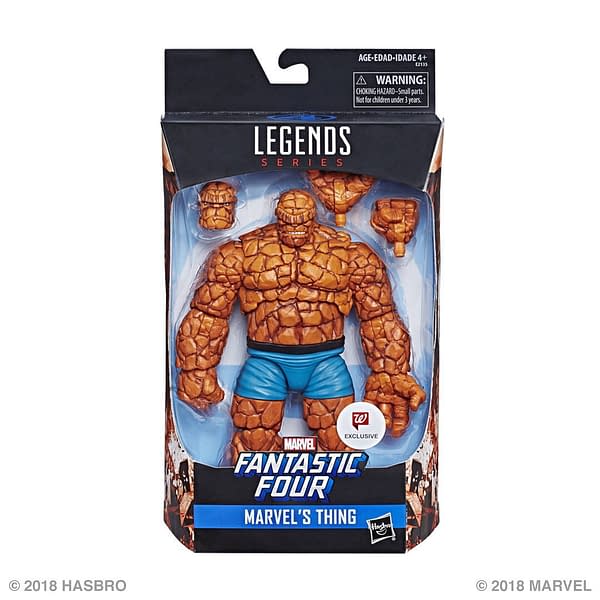 Just from the package you can see that the figure will have incredible heft and an amazing sculpt. He looks jagged and rough instead of how other Thing figures have had a smooth surface look to them. He actually looks like a pile of rocks. He will also come with interchangeable hands and a frowny face head sculpt. Big figures like this just do not come single packed anymore, they could have just as easily made this a build a figure over time in these Marvel Legends Walgreens releases and tortured us.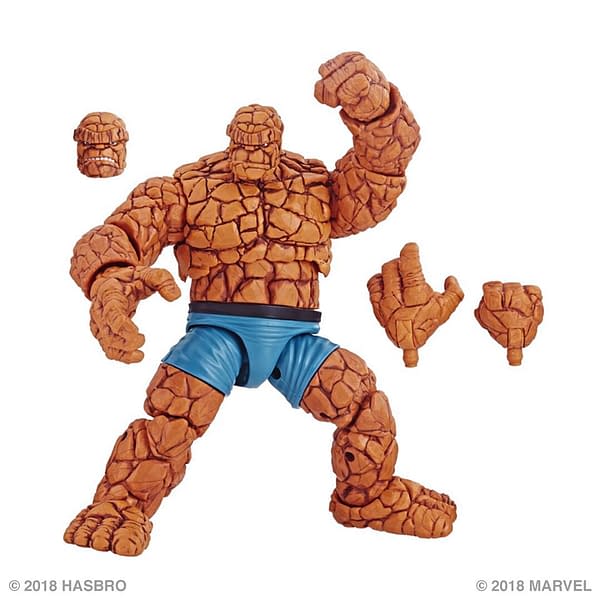 But they aren't and I could not be more excited. The first three figures from the team- Sue Storm, Johnny Storm, and Reed Richards of course, were all three great figures in their own right. We have never really gotten a GREAT Thing figure though, the closest we have probably gotten was the old Marvel Select figure from Diamond, and this looks miles better than that. To have a completed Marvel Legends Fantastic Four set makes me so happy. I never thought this was going to happen, and its not just the team either. H.E.R.B.I.E. came as a pack-in with Sue, and more Marvel Cosmic characters are on the way to Walgreens as well, with Silver Surfer coming in June. Namor and Medusa have also come out, so hopefully we keep it going and get a Mole Man, the Super Skrull (I think that one is coming actually), and of course- Doom.
Keep your eyes peeled here. When exact details for this release are available you better believe we will let you know.