Jared Padalecki, Tyra Banks, Star Trek & More: BCTV Sunday Slices
Welcome back to BCTV Sunday Slices, our little slice of opinionated heaven where I look back at Bleeding Cool's television (BCTV) coverage from the past week to offer up some wisdom on the conditions of the television landscape over the past several days. This week, things had that slow-n-steady vibe as Skybound Xpo happened this weekend (today's the last day) and Comic-Con@Home and Adult Swim Con are in the batter's box for this week. Translation: lots of SDCC 2020 insanity this week, so stay tuned! Just so everyone's on the same page, the near-prophet-level truths that I will be sharing are all my own, and you are more than welcome to praise me for my wisdom- or you can even tell me how "this isn't what Bleeding Cool is all about." Spoiler? I bathe on those words. They keep me young.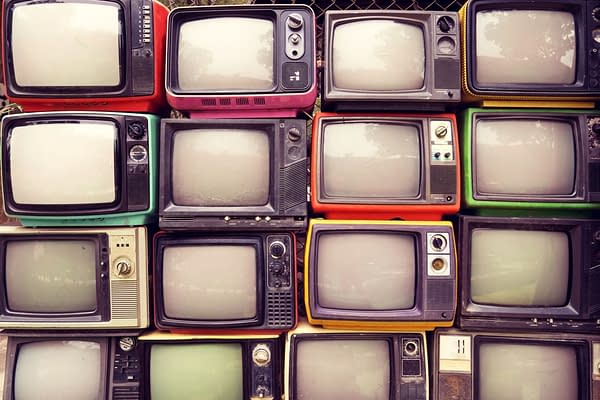 Wow. Sorry. Where were we? Ahhh! This week's topics! So this week, we've got everything from Star Trek and Supernatural to #FreeWoj and the Naya Rivera tragedy. Nick Cannon had a helluva week, 30 Rock held a reunion that not everyone could see- or liked, and Kidding's cancellation broke our hearts. Throw into that mix Tyra Banks as the new DWTS host, virtual watch parties being the future of television, the 80s/90s making unexpected comebacks, Dave Bautista waxes poetic about the Trump folk, the Falcon's flight plans are delayed, and Impact Wrestling using Slammiversary to jumpstart the company's wrestling batteries. That, my friends, is this week's BCTV Sunday Slices:
Star Trek: Lower Decks Trailer: Making Space the Funnest Frontier: Holy crap, an animated sitcom that's funny and doesn't take itself so seriously while still being respectful to the Star Trek universe? Of course Star Trek fans would have issues with it. Fandom 2020: We Demand You Do Something Different. Until You Do. Then We'll Hate It. For Being Different.
Supernatural: Richard Speight, Jr. Engages in Jared Padalecki Mischief: Let me be clear that what I'm about to say is meant as a compliment: I will never truly appreciate the level of fandom Padalecki and Jensen Ackles have on their sides. Note to CW: you need to find a way to keep Ackles in the nest just like you did Padalecki because Walker is already feeling like a hit with a start-up fanbase already in place.
ESPN's Adrian Wojnarowski Gets #FreeWoj Support from NBA Players: This is one of those instances when you realize that the messenger does make somewhat of a point, but because the messenger is such a di*k-hat you understand where Wojnarowski's coming from. Suspension needed? Probably, but ESPN has been playing fast-n-loose with how it polices discussions of politics on its airwaves, and I'm not remembering too much restraint on Will Cain's bouts of right-wing "alternative facts" wrapped in Mom, apple pie, and his water polo speedos. Punchline? Guess where Cain's working now? Give you a hint: rhymes with "Sucks Pews."
Star Trek: Friends, Co-Stars Wish Patrick Stewart Happy 80th Birthday: and Star Trek: TNG Cast Create Birthday PSA for Patrick Stewart's 80th: I love Patrick Stewart. Just needed to be said. That's all. We can keep going…
Naya Rivera's Body Identified; Glee, Step Up High Water Actress Was 33: First, thoughts and prayers go out to her son, the rest of her family, and friends. That aside, it feels like the tragedy of the entire matter was undercut by way too many people jockeying for way too much press time. Not saying that people didn't care or weren't looking to help, but it collectively felt very "opportunistic" across the board. And with all due respect to the cast of Glee, I think I'm kinda sick of hearing from all of you for now. Let's revisit a reboot/restart in another five years.
Wild-n-Out Host Nick Cannon Fired by ViacomCBS Over "Hateful Speech," Nick Cannon Says ViacomCBS "Swindled" Him; Demands Show Back, Apology, and The Masked Singer Host Nick Cannon Has FOX Support, Posts Apology: Just in case you had a bad week and need some perspective on just how bad a week can go? I present to you Nick Cannon, who learned this week that when you try to keep everyone happy, you usually end up making no one happy- and in this case, pissing off quite a few people. It doesn't help when you're out there promoting some seriously hateful and prejudiced nonsense. The "taking a break" move was a smart one, just wish it came about 48-72 hours earlier.
30 Rock Reunion: Here's Why Half of You Won't Be Able to Watch It: Okay, I take issue with the affiliates who refused to air the 30 Rock reunion because they claimed it was nothing more than an infomercial for streaming service Peacock. It wasn't. It was an infomercial for streaming service Peacock as well as a lot of other NBCU programming on a lot of other networks. While I'm never going to be a fan of it being kept from viewers who still look to broadcast television for their entertainment, I'd be lying if I said I didn't at least appreciate their "shoot ourselves in the foot" argument (and these aren't affiliates I tend to agree with much).
Kidding Has Sung Its Final Song: Showtime Ends Jim Carrey Series: Ten years from now, we'll be revisiting this series and asking two important questions. How did something this weirdly beautiful ever make it to the small screen? How could something this weirdly beautiful only last two seasons? This one kicked us hard in "The Feels."
Dancing with the Stars Hosts Not Returning; Andrews, Bergeron Respond, Dancing with the Stars Taps Tyra Banks as New Host, Executive Producer, and Dancing with the Stars Made the Wrong Pick with Tyra Banks: Opinion: Awk-waaaaard!!!!! So apparently it's not that DWTS wanted to go without hosts, it's just that they didn't want to go with those hosts. Ouch. I think Tyra Banks is going to a great job hosting and can give it that spark it needs after 2,313 seasons. That said, our own Eden Arnold made an excellent point that this could've been a moment to go bold and daring in the hosting department. Banks is a safe choice not as an insult but because we know she's gonna kill it.
Comic-Con@Home, Scener Teaming for Watch Party Virtual Screenings: Our new addiction, because virtual watch parties are definitely the future and not a fad. I'm impressed with what I've seen of Scener, but also know there are a number of other services to check out. But this is definitely the future of television viewing, coverage, and engagement.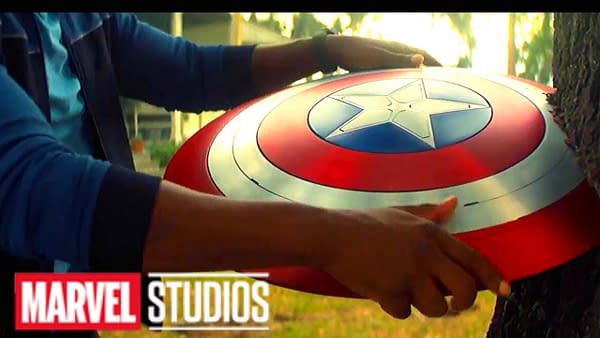 Billy Corgan Calls BS on Raven's Rumor He's Shutting Down NWA: If you didn't know what year it was and had to figure it out based on that headline, I'm wagering a Little Debbie chocolate pudding pie on behalf of BCTV that your guesses wouldn't be between 2000 and 2020.
Chris Jericho Challenges Sebastian Bach Over Lip Syncing Accusations: See above.
The Falcon and the Winter Soldier: Disney+ Delays Series Premiere; WandaVision 2021? and Hawkeye Taps Troop Zero, Sack Lunch Bunch Directors: We told ya, and for what it's worth? I'd be surprised if we see WandaVision this year, considering filming was supposed to be back in play in LA by now. Looks like The Mandalorian will have to save the day for Disney+ one more time. No telling the ripple effect this will have on Loki, Hawkeye, and more.
Dave Bautista: F**k President Pea Brain and his Skanky Daughter: Not exactly, "Give me liberty, or give me death!".
Gallows and Anderson Confirm Impact Signing, Will Be at Slammiversary, The Motor City Machine Guns Return: Impact Wrestling Slammiversary, Moose Looks to End Tommy Dreamer's Career: Impact Slammiversary, Knockouts Gauntlet Match Then…Heath Slater?!?: Impact Slammiversary, Chris Bey vs. Willie Mack, Heath & Rhino Reunite: Impact Slammiversary, The North Defends Against Shamrock & Callihan: Impact Slammiversary, Jordynne Grace & Deonna Purrazzo Go to War: Impact Slammiversary, and Main Event Mystery Opponent(s) Revealed: Impact Slammiversary: I've cracked a ton of jokes in the past about Impact being canceled from cable public access and how there's more people typing on my laptop than actually watching their show. Pushing all of that aside to be serious, because the wrestling company put on a strong Slammiversary, and have some strong talent walking through their doors. On behalf of BCTV, I hope they can take advantage of it because the more competitive wrestling companies out there, the better it is for the business- and especially better for the fans.
---
---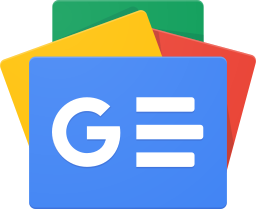 Stay up-to-date and support the site by following Bleeding Cool on Google News today!