Lionsgate's latest comedy caper film, The Con is On, is only a few weeks away from its May 4th release date when it'll start off in limited release in theaters and via On Demand. The film, written by Alex Micahelides and James Oakley (the latter also directs), sports a great cast that includes Parker Posey, Crispin Glover, Sofia Vergara, Uma Thurman, Stephen Fry, and Tim Roth.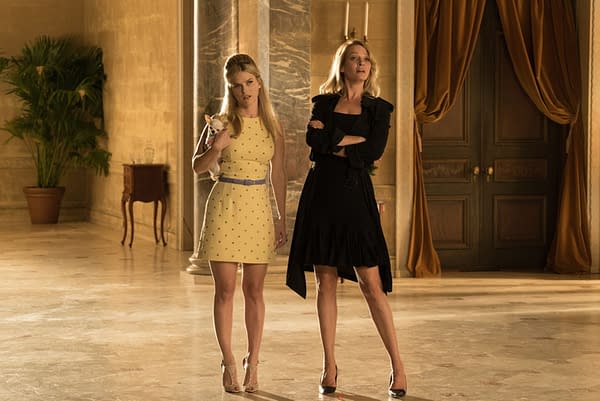 Thurman (The Bride from Kill Bill) stars as Harriet and Roth (The Hateful Eight) as Peter, are a con-artist couple cooking up a jewel-theft scam in L.A. to pay off gangster boss Irina (played by Maggie Q). Having squandered Irina's loot over one drunken night, Harriet and Peter escape to Hollywood, where they plot to steal a priceless jewel from Peter's ex-wife (Alice Eve) to repay the debt.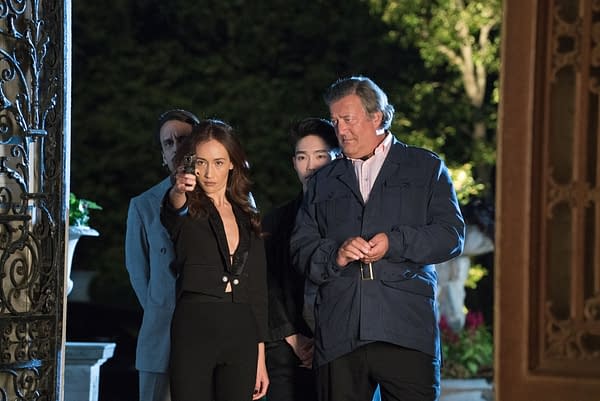 Our friends over at Lionsgate have shared an exclusive clip, where Therman and Roth are looking to roll Eve, but have their plans foiled when Vergara and Glover have other ideas for the bedroom.
If you want to check out the full trailer, here it is below:
Enjoyed this article? Share it!