Rob Delaney's appearance as Peter in Deadpool 2 was so memorable, star Ryan Reynolds found a way to sneak him in his latest film, Pokémon: Detective Pikachu.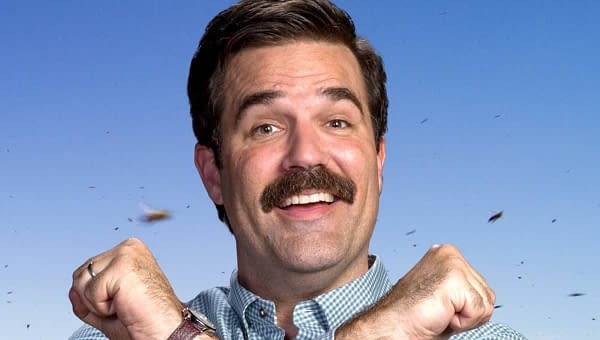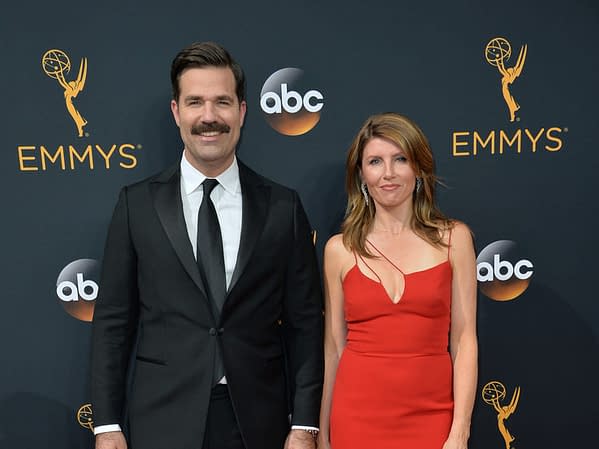 Detective Pikachu is based on the popular Japanese card, video game and anime franchise of the same name created by Satoshi Tajiri and Ken Sugimori, and currently owned by Nintendo, Creatures, and Game Freak.
Confirming rumors of his own secret cameo, Delaney reluctantly confirmed the appearance when talking to the Radio Times.
"That I can say. Only because other people have been saying it. So, yeah, I am in that, yes."
Delaney clarified the cameo will be live action and not voicing any of the CG characters.
Delaney's appearance as Peter in Deadpool 2 became a tongue-in-cheek moment of absurdity, grabbing a spot on X-Force, because he saw a sign despite having no mutant powers. Enamored by Peter's mustache, Deadpool (Reynolds) let him join the group into their ill-fated skydiving sequence.
Reynolds provides the voice of the title character and beloved Pokémon for the Robert Letterman-directed film. It is set in an urban metropolis called Ryme City, populated by humans and CGI Pokémon, where a young boy, Tim Goodman (Justice Smith) tries to find his missing father with the help of Pikachu, who harbors a gift in being the only one who can communicate with him.
Pokémon: Detective Pikachu comes to theaters May 10th, 2019.
Enjoyed this article? Share it!