Undertaker, Blackface, South Park, Anime & More: BCTV Sunday Slices
Welcome to this week's edition of BCTV Sunday Slices, our little slice of weekly Heaven where I highlight some of Bleeding Cool's television coverage from the past week while bestowing some incredibly not objective, totally opinionated wisdom on what the past week brought to the television landscape. In the BCTV Comments section below, you are more than welcome to praise us for just how right we are or apologize for your previous oh-so-wrong viewpoints that have now been cleansed by the light of our truth. Hell, you can even tell us how "this isn't what Bleeding Cool is all about". *Yawn* Choice is yours, but at least wait until you see what we're covering this week.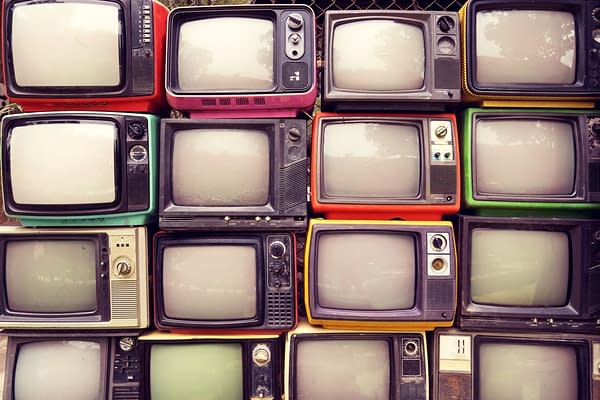 So what do we have on the slate for this week's BCTV Sunday Slices? How about these topics: Bugs is better than Mickey, Trump continues to have "size" issues, typecasting can be a f**ker, U.S. productions could be in danger, Cobra Kai finds a better dojo, and Y's journey continues. Shows finally realized blackface could be a problem, CM Punk proves himself not as interesting as we thought he would be (while John Cena gets more interesting the longer he stays outside of the ring), and Quibi's wishful thinking continues. We beg for weekly episodes, know why The Comey Rule was shifted around, watch the WWE and AEW as they lose their Iron Man matches to COVID-19, and call out South Park for some dirty religious censorship (while white voice actors finally realized they're white). To wrap up BCTV Sunday Slices, Adult Swim joins the virtual convention circuit, the Tessa Blanchard story still has more to say, we make our pitch for The Undertaker's next retirement match, a look at live-action shows that need to go anime, and Alexa Bliss has some thoughts on "bra and panties" matches. If we missed anything, you'll find it below: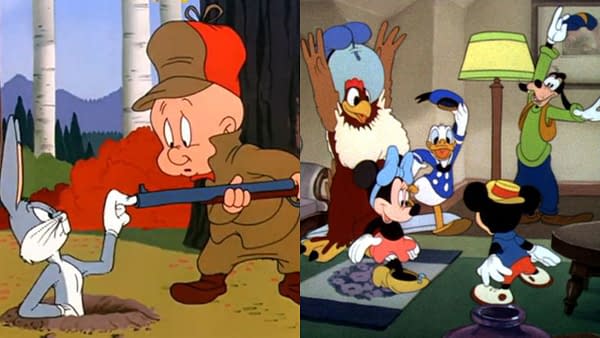 Bugs vs. Mickey: Why Looney Tunes is Winning the Streaming Wars: It's also because Bugs Bunny's a pimp who pretty much has a handle on everything around him, while Mickey stumbles from one disaster to another like a neurotic rodent jacked up on too many Red Bulls. Now South Park's "Mickey Mouse"? Different story.
Donald Trump Should Look to Wrestling to Solve His Crowd Size Problem: Anyone else getting a little creeped out by the similarities between Damon Lindelof's Watchmen and what we're seeing playing out in our world. Trump continued his Sen. Keene/Jude Crawford impersonation (though with a pretty low "Seventh Kalvary" turnout), including a power grab in Tulsa that resulted in a disastrous defeat.
Comedy Central, Hulu, Amazon Prime Pull Chris D'Elia Workaholics Ep: There are so many snarky comments I could make about "typecasting" and how he wasn't even trying to hide it, but out of respect for the legal system (and potential lawsuits), I'll let you Mad Lib it: "Holy sh*t, an episode of ___________ (show title) that __________ (show actor's name) starred in where he played ____________ (character type) was pulled by __________, ________, and _____________ (streaming services' names). Wow. And here Anthony Perkins thought he had it rough with Psycho."
The Witcher Season 2 Announces Production Restart Date Jaskier-Style: If you're a television production outside of the U.S., things are looking pretty good right now. Biggest flashing red light up ahead? The possibility of a new round of production shutdowns inside the U.S. as well as restrictions on U.S. citizens being able to travel to other countries for production work. That's because we're still a very, very dirty country filled with too many dirty people who pick-n-choose when "personal freedoms" matter.
Cobra Kai: Netflix Lands Season 3; Future Karate Kid Series Possible: Do you think Netflix will ever get tired of owning Hulu? Especially now that it's under the umbrella of "The House of Mouse"? Nope. Better dojo for the show.
Y, American Horror Stories are Moving Exclusively to FX on Hulu: So at what point do we get to start asking, "Is all of this 'Y' drama going to be worth it?" We're hoping so, but damn are the expectations being built up to almost obscene levels. Feels like "bold hit" or "beautiful disaster" are the only two endgame options available at this point: any middle ground left the station a while ago.
30 Rock Co-Creators, NBCU Remove 4 Eps Over Characters in Blackface, Hulu "Scrubs" 3 Episodes Over Blackface Use at Creator's Request, Jimmy Kimmel Apologizes for Blackface; Carolla Defends Man Show Mate, Netflix, Hulu Pull Community Episode Over Blackface Concerns, and The Golden Girls Ep Removed by Hulu Over Rose, Blanche Blackface Scene: You can debate whether or not this should be happening, but let me just throw this into the mix. These shows (and more) had years to get ahead of this and control the narrative, even more so over the past several months. At this point, it's now just a matter of "when" and not "if" the folks at It's Always Sunny in Philadelphia are going to have to address this. When you're now the longest-running U.S. sitcom in television history, the spotlight's gonna shine.
WWE Backstage Canceled: CM Punk Now a Free Agent?: Not saying this for any "cool, snarky points" but more out of surprise: I don't find CM Punk nearly as interesting when he doesn't have wrestling going on at the same time. I still think he's entertaining, but I'd rather hear more from Samoa Joe.
John Cena Regrets Calling The Rock a Sellout Now That He's One Too: Once Cena got a taste of that life…
Binged-Out: We Want Our Episodic Television Back!: So do we, and it looks like some tides are turning that way (with the second season of The Boys being the latest example). As series get bigger, bolder, and pricier, networks and streamers are looking to get more bang for their bucks than a one-shot drop- and we agree on a number of levels from the press standpoint. That said, it won't mean much until Netflix feels it's the way to go but I can't see how that wouldn't benefit series like Chilling Adventures of Sabrina, Ozark, and especially the most recent season of Mindhunter (which seemed to come and go in a snap).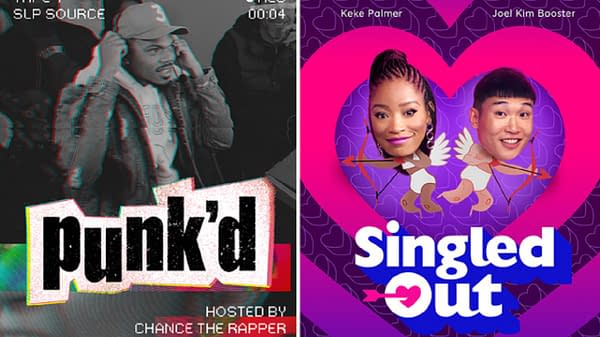 But Wait! Here's Another Serving of BCTV Sunday Slices!
Punk'd, Singled Out Get Second Seasons Because Quibi Dares to Dream: Considering most (including us) see Quibi as "Dead Service Streaming," here's hoping that those "second seasons" are coming sooner rather than later. Prediction: we'll be seeing a slew of Quibi projects in new homes by or in 2021.
Brooklyn Nine-Nine Star Terry Crews Says 4 Season 8 Eps Now Scrapped: Anyone else get the feeling that's happening at a lot of shows right now? And B99's a comedy, so just imagine what's going on in the writers' room at the serious police procedurals. I mean, 93.2% of an episode of Chicago P.D. consists of some example of "tough policing" that would've shut the precinct down in a hot minute.
The Comey Rule: Showtime Moves Up Comey/Trump Series to September: Do we really need to connect the dots on how and why this little unnecessary drama played out?
Three More People Present at WWE Tapings Test Positive for COVID-19, Jon Moxley, QT Marshall Off AEW Dynamite Due to COVID-19 Exposure, WWE's Renee Young Has Confirmed That She Has COVID-19, They May Deny It, But WWE is in Crisis Over Its COVID-19 Outbreak, and Renee Young in WWE Doghouse for Going Public with COVID-19?: No one's surprised by any of this, right? Trump rushes to get businesses open even as COVID-19 numbers were horrible, which means his lapdog Ron DeSantis opened Florida up early. Neither of them is exactly what you'd call "a man of science" so (spoilers) the pandemic blew back up again in Florida. The moment pro wrestling was declared "essential," you knew some kinda shady fix was in.
South Park: HBO Max Killed These 5 Episodes! Those Bastards!: I noticed this got slid into the mix between news breaks about episodes being pulled over racial issues and the use of blackface. That's not the case here. These episodes were pulled over the depictions of Muhammad. So religious censorship, folks. Let that simmer for a bit.
Big Mouth, Central Park: Slate, Bell Step Down for Fair Representation, Family Guy Voice Actor Mike Henry Steps Down as Cleveland Brown, The Simpsons Will Stop Having White Actors Voice Non-White Roles, and BoJack Horseman Star Alison Brie Wishes She Didn't Voice Diane Nguyen: So it took 2020 for some voice actors to look in the mirror, then look at the character they're voicing, then look in the mirror again to realize that they're white and voicing a non-white character? My gut tells me to draw a line with any and all new animation moving forward when it comes to having voice actors represent their characters. If voice actors on long-running shows want to step down, I more than understand and respect the decision. If they choose to stay, then they do some work and show that they get it, that they understand. The days of just riding it out are long gone now.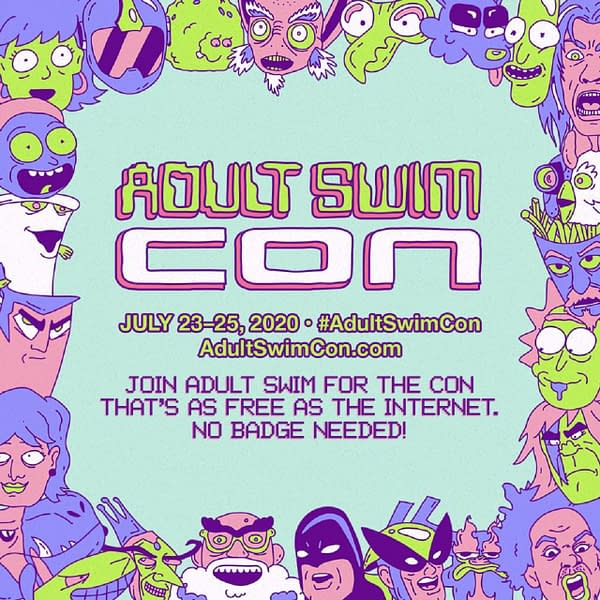 Rick and Morty, Robot Chicken, Cosplay: Adult Swim Con Set for July: Except for those missing out on the physical con-attending experience (and my heart still bleeds for the cosplayers out there), this summer is going to be jam-packed with virtual cons and a ton of intel coming our way, Between Comic-Con@Home, Skybound Xpo, Adult Swim Con, DC Fandome, and more, July and August are going to be brain-bleeders.
WWE Really Milking This Undertaker "Retirement", WWE SmackDown: A Tribute to Coronavi-… We Mean, The Undertaker: Next WrestleMania: The Undertaker vs. Sting in a "Buried Alive Rafters/Casket Match," done "cinematic" style.
Tessa Blanchard Fired by Impact Wrestling, Stripped of Championship: That sound you hear? It's a whole lot more to this story that's about to come our way. This story screams of more shoes dropping, and in the current wrestling environment, we should expect it sooner rather than later.
Preacher Done Cowboy Bebop Style? 5 Shows Begging to Be Made Anime: Probably not a big surprise here, but I think an anime version of The Walking Dead would be pretty sweet.
Alexa Bliss: Bras and Panties Matches Paved the Way for Women in WWE: Except the "way" that was paved wasn't exactly one that portrayed women as little more than eye candy and window dressing. Women's wrestling grew in spite of it, not because of it. It would be like me crediting being thrown into the trunk of a car for two hours for giving me a chance to become one with my thoughts. Probably better ways to make that happen.