BC Toy Spotting: New WWE, Marvel Legends, Transformers, Star Wars, and More!
Welcome to the latest edition of BC Toy Spotting! We are in and out of stores pretty much every day, and we figure (ha!) why not show all of our fellow collectors what we are coming across on pegs and shelves. As collectors, we know that staying on top of what is in stores can be almost a full time job, so we are here to help you with your toy hunts and outings. This week we found new Star Wars, Marvel Legends, Transformers, Jurassic World, Funko, and more! Let's get to it!
Star Wars collectors will want to check out Five Below stores. They have been getting the Force Link 5 POA figure waves in, some of those have been tougher to track down. They also have a cool Kenner figure poster for all of us vintage fans. While some figures are missing their accessories, anything Kenner is okay in my book.
Over at Walgreens we found the latest wave of Diamond Select Toys Minimates focusing on the Avengers of 1,000,000 BC on the shelf! These are some of the cooler ones they have ever done, I especially like the Fallen one. They also had a new Super Mario Bros. display piece from Bowser's Castle. Perfect for your video game displays.
Walmart Was the place to spot new Mattel WWE this week, as mine got in the new wave of Flashback Elites. Collect all four to build a Commissioner Shawn Michaels! They also had the new plastic belts, including the NWO one. Make sure to check endcaps for the newest Basic Series figures as well, with series 86 on the display.
Continuing with the Walmart finds, the ones in this area are also continuously stocking their new exclusive Vintage Transformers figures. These are in throwback-style boxes, and feature die-cast parts. While a bit pricey, Hasbro really nailed these. Hopefully more are on the way.
With Halloween in a few days, time to ride a broom over to Spirit of Halloween. They had restocks on their exclusive Hocus Pocus Funko Pops, along with life-size Ghostbusters spirits. The talking animated Chucky doll creeped me out, and the full size singing Jack and Sally from Nightmare Before Christmas were already on sale! In fact, this is the week to head there to get some cool horror stuff at a deep discount. Be ready.
Switching gears to Marvel Legends, the new vintage cardback series is starting to show up at Gamestops. So far i found Black Panther and Scarlet Spider, and I am hoping to find hawkeye this week. The MCU 10th anniversary Iron Man Tony Stark and Mark 1 pack is all over Walmart right now, and the Spider-man/ Mister Negative two-pack 3.75 inch figure pack is showing up at Gamestop. Gamestop also had some new Beast Kingdom Egg Attack Deadpool figures for $16.99. Finally, Targets are getting huge endcap displays of their new Marvel Rising line! the entire line is out now, check them out.
Speakig of Target, we had a bunch of luck there this week. We found a bunch of new dinosaurs from Mattel's Jurassic World line, some multipacks from Mattel's Aquaman wave, including a Multiverse two-pack of Aquaman and an Atlantean Gladiator. Also: check out that Brine King! What is that thing?
The newest wave of Mego dolls have also started hitting. They are really shoving these things out fast, there have even been reports on the west coast of the forth wave hitting as well. For those of you keeping up with Mego, I am so sorry. Finally, Target also had new Transformers Cyberverse figures out, with awesome versions of Optimus Prime and Megatron available. The coolest exclusive however is their repack of last years Soundwave for the Bumblebee film. A cassette pack is also available, but I would never open this since the packaging is so cool.
Star Wars Black Series collectors be on the lookout: the new wave of figures with Dengar is starting to appear in stores. I missed Dengar, but had to pick up this Patrol Trooper. I also found the Black Series target exclusive Moloch from Solo on shelves this week. The design on him is super cool, so I am glad Hasbro decided to get him out there.
Rounding out the week, Austin Powers Funko Pops started showing up in stores, the Storm Collectibles SDCC Mortal Kombat Ermac figure is hitting Gamestops, Hot Wheels has a new line of Disney tributes available, this years LEGO Star Wars Advent Calendar is now available, and Polly Pocket has returned! Completely updated, these new sets are just like the old ones, only re-imagined and modernized.
What are YOU finding in stores right now? Let us know in the comments, or on Twitter using the #BC_ToySpotting
---
---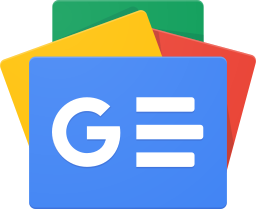 Stay up-to-date and support the site by following Bleeding Cool on Google News today!