Bleeding Cool's Best Collectibles of 2017: WWE, Marvel, Alien, and More!
2017 was a fantastic year for collectors. Figure sculpts continue to get better and better, from mass releases to high-end items. Statues keep getting bigger and more jaw-dropping in quality. New companies spring up almost weekly, and everyone seems to be doing the best work they have ever done. With that in mind, we have compiled a Top 10 list of collectibles and lines from this banner year of collecting. Some individual pieces are included, along with lines that collectors continue to fall in love with.
10: DC Collectibles Harley Quinn Bombshells Deluxe Statue This statue perfectly embodies the Bombshells line as a whole. Fun, strong, and dynamic. The way this one is posed on the bomb is sturdier than you would think. It was also genius to have the hand detach at the wrist for the batarang line and have it held in place by a magnet. Just an all-around great piece.
9: Revolotech Wolverine The definitive Wolverine, as far as I am concerned. No pose is impossible, the articulation is top notch, the paint aps are perfect, and it comes with a ton of accessories. It gets no better than this, Logan fans. Buy with confidence.
8: Super 7 ReAction Figures
For anyone who is a fan of vintage-style figures and packaging, look no further than this line from Super 7. All sorts of characters are represented, from band mascots to iconic directors. The newly released Masters of the Universe figures are also must-owns. I can't wait to see what 2018 will bring here.
7: LEGO BB-8 Set 75187 Of all the LEGO sets released this year, this BB unit is everything you want from a LEGO build: somewhat challenging, bigger than you would think, interactive, and a joy to put together. Star Wars and LEGO go hand in hand at this point, and this was the must-own set of the year.
6: Hasbro Transformers Titans Return Trypticon
One of the biggest Transformers ever released by Hasbro, everything about this big guy is fantastic. Every step in his three forms is rewarding. I don't know about you, but I feel a real sense of accomplishment whenever I successfully transform these things. A word to the wise, however: there are oh-so-many stickers to put on this guy. And it is painstaking. Other than that, phenomenal.
5: WWE Mattel Line
This line may go down as the greatest wrestling toy line of all time when it ends. And that is saying a lot for a fan of old school LJN's and Hasbros. But they got me even further this year by introducing the Retro line of figures that resemble the old Hasbro WWF figures. Nostalgia aside, both the basic and elite lines of WWE figures feature some of the best sculpts on mass-produced figures around, and the depth of wrestlers available is staggering. Keep up the good work, guys and gals.
4: Hot Toys (Specifically Wonder Woman)
The gold standard. If there is a character you like, and you can afford it, always get the Hot Toys release. The only reason this is not number one is the price point. Not everyone can afford these — that makes them so special to add to your collection. I know when I add one to mine, it never feels real at first. The highest-end or the high-end.
3: NECA Alien Line
NECA has done exceptional work all year with their deluxe versions of various characters — especially horror icons. However, their bread and butter is Alien. Any figure maker that can keep giving us Xenomorph after Xenomorph and still make each one unique and special at such a fan-friendly price point… there is just nothing bad to say here. They even gave us a James Cameron figure! NECA is one of the most fan-friendly companies around, and hopefully they keep giving us Alien product for years to come.
2: Mezco One:12 Collective Figures
One:12 Collective took the figure world by storm this year. Sellouts galore, exclusives gone in minutes at conventions, collectors cannot get enough. Featuring superb articulation, realistic costuming, every accessory imaginable, and sleek collector-friendly packaging, these are fast becoming the most-popular figures on the market. Classic and modern feeling at the same time, they have really stepped up their game this year, and with the amount of releases coming next year, they could grab the top spot easily. However…
1: Hasbro Marvel Legends
No other line, no other brand, no other figures inspire the same devotion and collectibility than Marvel Legends. This is one of the best years the line has ever had. We got a ton, A TON of figures, all with improved articulation and sculpting. Taking advantage of new scanning tech, the figures have never looked better. We got characters we never thought possible, like Death's Head and Darkhawk. We saw the first Fantastic Four figures in ages. They found a perfect balance between comic and MCU character choices. We are getting vehicles. 12-inch figures, while maybe a tad overpriced, have been fantastic. The 12-inch Hulk is a must-own for every collection. This is the golden age of Legends — hopefully you are enjoying it.
So there you have it. While not even close to everything available, these were our favorites. Did we leave anything out? Disagree? What were your favorite figures and lines this year? Let us know down below. And as always: Happy Hunting!
---
---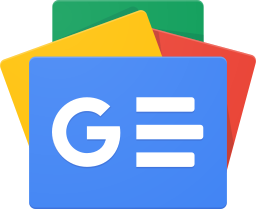 Stay up-to-date and support the site by following Bleeding Cool on Google News today!